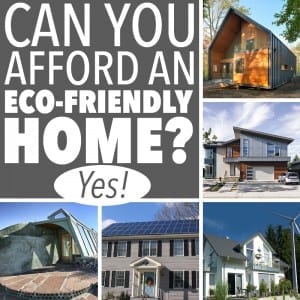 Now more than ever – it's easy to be green. Companies are putting out more eco-friendly products. Businesses are turning to eco-friendly practices. Governments are bringing about change through incentive programs and new laws. However, for an individual or a family it can still feel pretty overwhelming. This becomes even more true when coupled with an already overwhelming situation like building a new home. So it's understandable the first question someone asks when considering a green build is – can I afford it?
The answer is – yes!
According to
Green Building Canada
, building an eco-friendly residence costs anywhere from zero to four percent more than a conventional build, with the average cost of building a green home listed as about one percent more than building a standard home. But in some cases it can cost less! The key point to remember is that an environmentally friendly home isn't an all or nothing thing. Certainly, some eco-conscious features are quite expensive upfront, but these often have a very high return on investment as far as long term energy savings and material longevity go.
Just as with most things in life – there's a whole spectrum of what constitutes a sustainable home. To help illustrate the range of this spectrum, I've come up with three different levels of eco-friendly homes. Of course, these aren't official designations. But I think they help clarify that a green home isn't out of reach. In fact, it may be more achievable than you imagined.
Note that this post may contain affiliate links, meaning if you click on a link and make a purchase a small percentage of the sale goes to yours truly. Please know that I strive to only feature eco-conscious products and brands.
Certified Green Home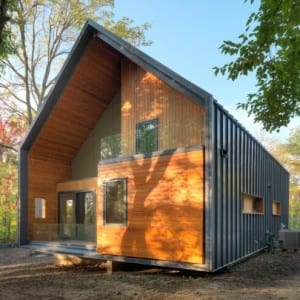 There are a lot of certification programs for green homes. Plus, the criteria a home needs to meet before becoming certified varies greatly from program to program. Different countries also have different programs – so definitely check out what kind of certification there is in your area. In its simplest form, a certified green home was built by a certified green builder or using certified materials and practices.
Probably the most well-known certification is LEED (Leadership in Energy and Environmental Design). Developed by the non-profit US Green Building Council, but recognized worldwide, LEED "provides a framework to create healthy, highly efficient and cost-saving green buildings." LEED operates on a point system and then awards buildings a rating level based on the amount of points achieved. The first step is to register your project. Then you verify the different stages. Then once the project is complete you would move into the certification process, where you would learn if your home qualifies at the Certified, Silver, Gold or Platinum level.
This is a great option if you really want to go all in as it does involve extra steps and considerations. Know that certification may include additional registration costs, additional paperwork and will also mean you'll have tight criteria to follow. However, some countries, provinces or states do have programs that certify builders. Simply choosing one of these builders may qualify your home for certification. In Canada, where I live, we have the Built Green program, which certifies builders who then build your home to the program's standards.
Need help choosing eco-conscious furniture and decor for your home? That's what I'm here for!
Energy-Efficient Home with Green Finishes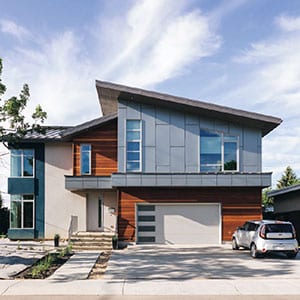 This level is a hybrid between a certified home and a standard home that incorporates green finishes. Essentially, it means following a lot of the same criteria you'd follow during a certified green home build, without the added costs, paperwork and tight standards. Since the hallmark of a green home is its energy efficiency and the quality of its building envelope – start there.
Because Canada's government has already implemented higher standards for efficiency into building regulations, a new home built here today will already be more eco-friendly than one built a few years ago. And there are places in the world that have even higher bare-minimum standards. Of course, you can always do more, which is why ensuring your home is as air-tight as possible and selecting green building materials is another way to up the sustainability (see below).
(FYI: This is the route Devin and I are going for Our House in the Trees. Because we want to be physically involved in the build, we feel the more flexibility we have during the process – the better. But that's just our personal choice and I would one day love to build a certified home. It's kind of an eco-nerd dream of mine. But I also want to build a tiny home so… maybe there's a green certified eco-friendly tiny house in our future?)
Standard Home with Green Finishes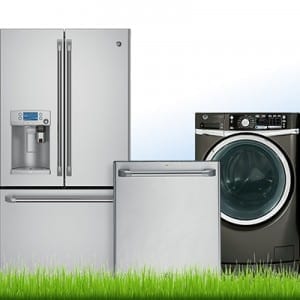 At this level, green features will add almost no additional cost as long as you make smart choices. In order to get in on this level (or any of the levels, really) I advise doing A LOT of research and shopping around. For example, no VOC paint (meaning paint that doesn't off gas volatile organic compounds) is widely available and is usually a bit more expensive than traditional paint. However, by looking for sales or finding a paint company that will give you a discount because you're painting an entire house, you should be able to get no VOC paint for the same price (or less!) than regular-priced traditional paint.
Now, take this concept and apply it to everything in your home. Appliances, light fixtures and lightbulbs, toilets and faucets, doors and trim, flooring, cabinetry. Try and find a way to green every one of these areas and you will have gone a long way toward making your new home more sustainable. This also applies to renovation projects or even something as simple as replacing a burnt out lightbulb. And don't forget about the second R in the trifecta of eco-friendliness – reuse! Source out secondhand, reclaimed and refurbished materials and products whenever you can. Reusing instead of buying new is good for the environment, good for your bank account AND reused items often come with a cool story. It's a win-win-win situation!
BONUS: Greening Your Current Home
If you aren't planning on building, there are still a multitude of ways you can green your current home. You can also check out my post how to green any decor style for interior design inspiration!
PIN ME!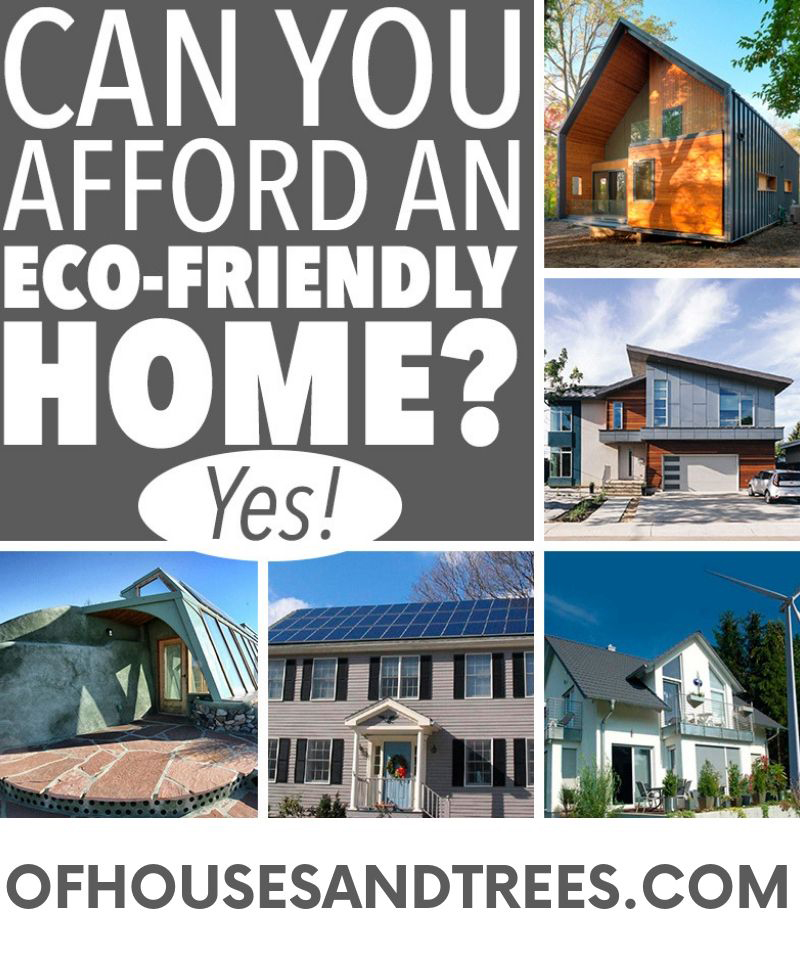 Last Updated on September 28, 2020 (Originally Published on April 2, 2018)
Can You Afford an Eco-Friendly Home? Yes!