Need interior design help that's fast and affordable? An interior design online service such as e-design may be just what you're looking for!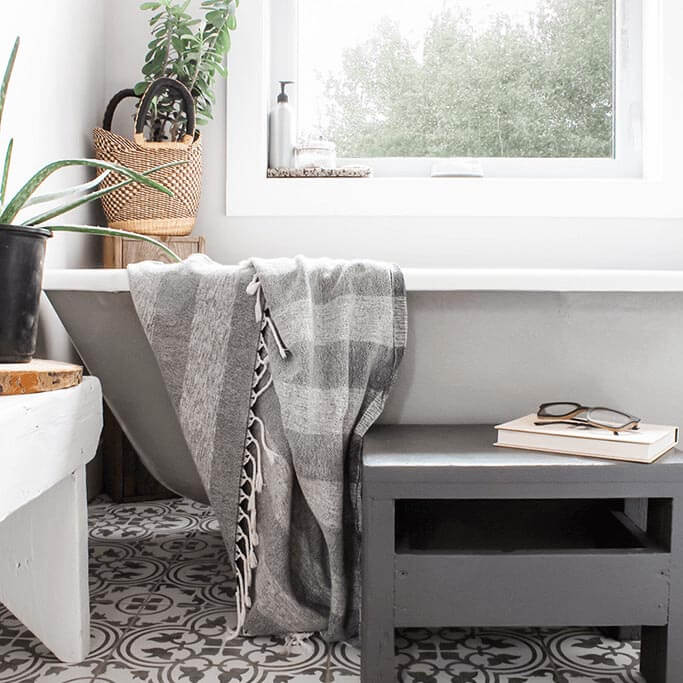 Okay, so what is e-design exactly? Well, I already have an explanation on my e-design page, but another quick run through is totally worthwhile.
E-design is just another way of saying online interior design. Instead of hiring a designer who you work with in-person, you hire someone to work with online – typically via email.
Online design services are known for being less expensive and a quicker process compared to traditional interior designing of a home. It's best suited for people who want help choosing items for their home, but are okay doing the purchasing and set-up themselves.
Let it be known that even though I'm comparing e-design to traditional design, I am in no way knocking traditional interior designers. One of the great things about technology is that it's given us so many options – and working with an online decorating service is just one of them.
Below you'll find four reasons why e-decorating might be right for you. I also wanted to tell you about three virtual interior services – including my own! My hope is that you'll learn a bit more about the wonderful world of online decorators and about how working virtually with someone like me can actually help you create a more sustainable home.
Let's begin!
Online Interior Design Can Save You Money
Of course we're going to talk about money first, because it's probably the number one reason people don't hire a traditional interior designer. How much a traditional designer charges depends on where you live and who you're hiring, but The Spruce estimates the average starting price for a single room is $2,000 going all the way up into the $10,000s.
Plus, some traditional interior designers charge by the hour – ranging from $100-$500 – meaning you don't necessarily know what the final cost will be when the project first begins.
Much like traditional designers, online design fees have a pretty big range. I've seen prices as low as $20 for a design board all the way up to $1,000 because the design package includes a floor plan, 3D renderings and other extra details.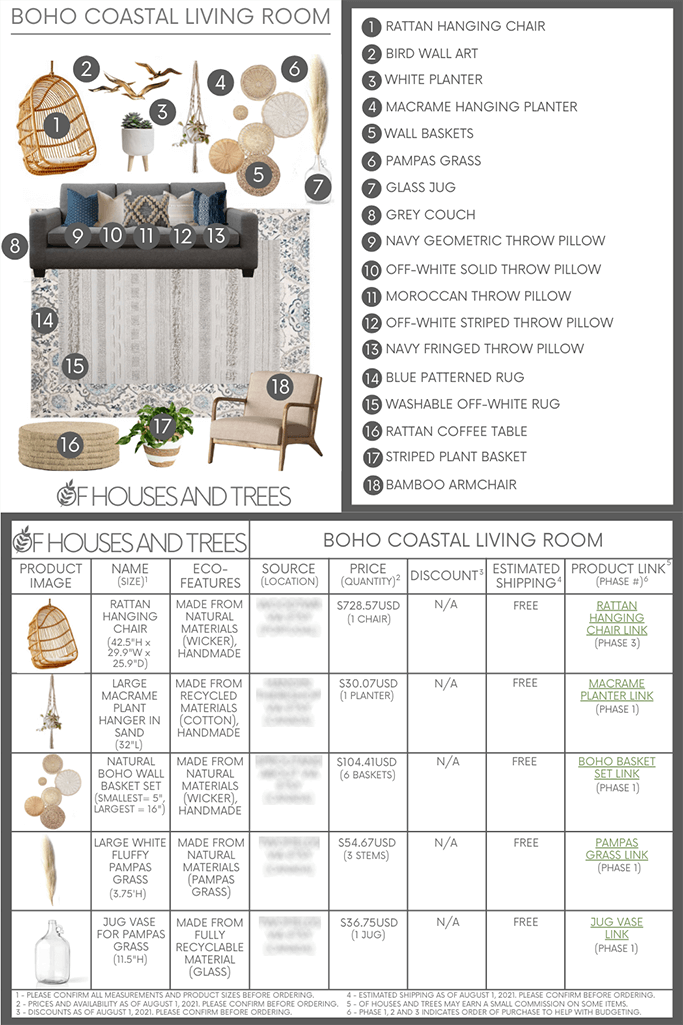 I've priced my e-design package at just under $150, which is on the lowish end, but I really wanted to make it accessible to as many people as possible, while still honouring the amount of work that goes into such a project.
Virtual Interior Services are More Flexible
We all could use more flexibility in our lives. You know, things that don't have to be done RIGHT NOW. Things that we can do – oh, I don't know… when we feel like it maybe?
E-design is more flexible than traditional design for two reasons. The first is that because everything is done online, you interact with the designer on your own timetable.
Too tired to decide if you prefer the light blue throw pillow or the slightly lighter blue one? No prob. Close your laptop. Turn off your phone. Go take a bath. You'll figure it out tomorrow. Or maybe the next day. Or even the day after that.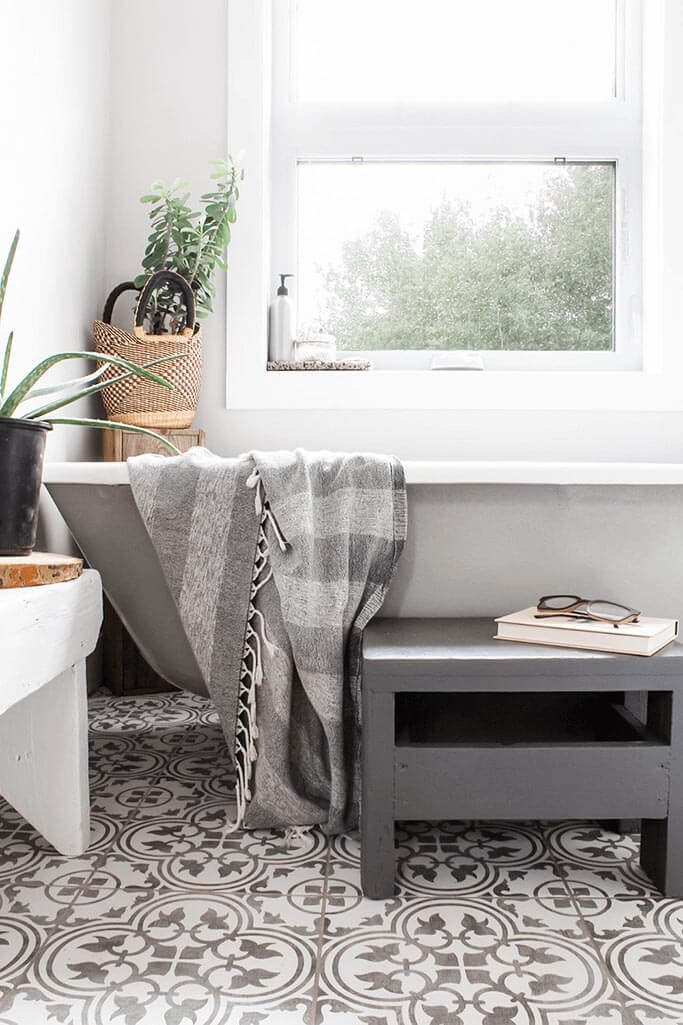 The second reason it's more flexible is because once your design is finished, you decide when and in what order to buy the items. You can space out the setting up of your space over the course of weeks – even months if that's what works for you. And it should be about what works for YOU. It's your home, after all.
Need help choosing eco-conscious furniture and decor for your home? That's what I'm here for!
Online Home Interior Designers are Great for Short Timelines
Aside from price difference, one of the biggest advantages of online interior design is it usually has a very quick turnaround time.
Also like pricing, the timeframe from start to finish varies widely from designer to designer.
For example, the e-design process here on Of Houses and Trees takes about 7-10 business days. But I've seen designers who are able to pull it off in only 3-5. Impressive!
On the other hand, some online interior designers need more time to put things together. This largely depends on how detailed their design packages are, how many projects they take on at one time and whether they work alone or have a team. (FYI – it's just me over here at Of Houses and Trees!)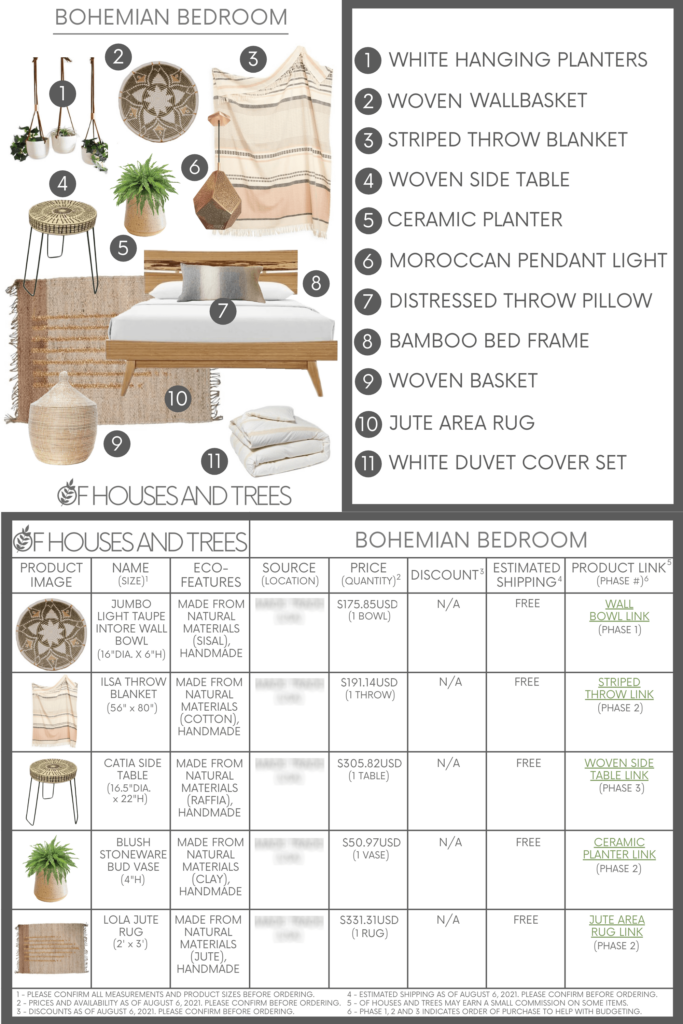 Whether an e-design project takes a few days, a few weeks, or even a couple of months, it still tends to be a much shorter timeline than with a traditional designer – who may need several months to a year if the project is really big and really detailed.
How E-Decorating Can Help You Create a More Sustainable Home
Now that you've learned a bit more about it, perhaps you like the idea of affordable interior design. Or maybe you lead a crazy busy life and the flexibility sounds like heaven to you.
For me, the most important thing about e-design is that it allows you to work with someone who shares your values, which in my case is sustainability.
Not saying you can't find a traditional designer who prioritizes sustainability too – obviously you can! But again it's about the whole affordability/accessibility aspect. If you want to fill your home with eco-conscious, ethical items, the majority of your budget should be going towards the furniture and decor – not the design fee.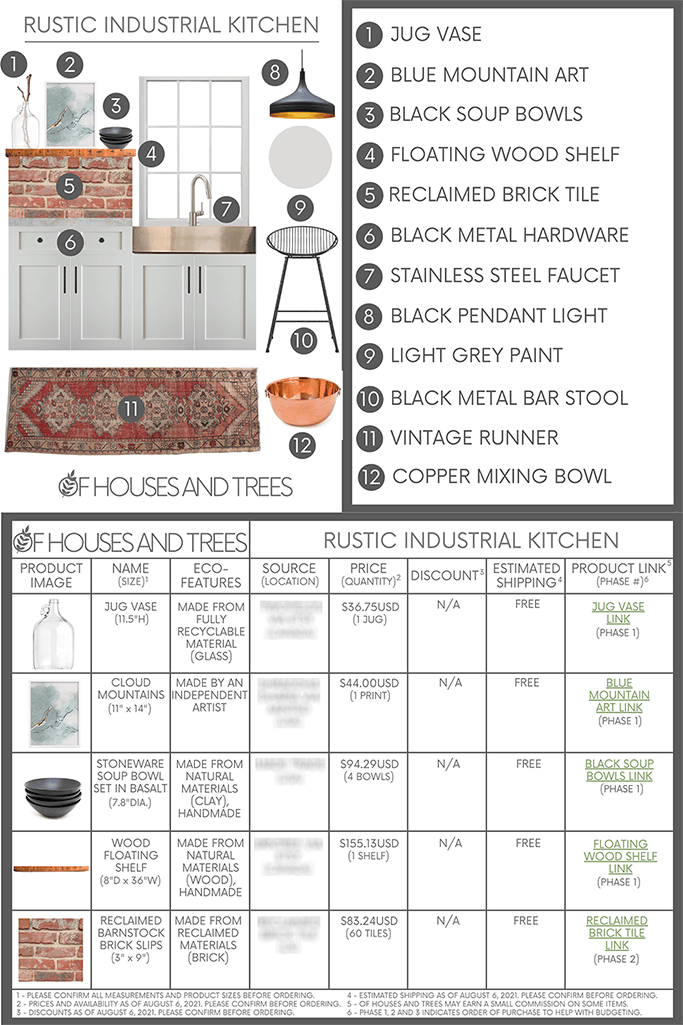 Sustainable products aren't always as expensive as people think they are, but they can be more of an investment than the cheap – and often unethically produced – items you find at popular online and in-person furniture and decor stores.
3 Interior Design Online Services to Consider
Now we know how e-design online services work, let's take a look at three different online offerings.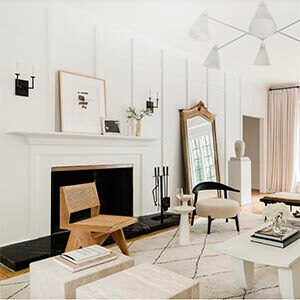 How it works: Choose from one of Havenly's hundreds of designers and fill them in on what you're looking for. They'll send you a few different ideas and you let them know which one you like best. After that, they fill up
What it costs: They have two online packages (and one in-person). The Online Mini package is $129 and gets you access to your own designer, multiple revisions and a final design and shopping list. Meanwhile, the Online Full package is $199 and includes everything in the Online Mini, plus 3D renderings and floor plans.
How long it takes: Approximately 5 days from initial contact to final design, but of course that depends on how fast you respond to the designer.
Pros and cons: Havenly makes it super, super easy to transform a space and is extremely affordable. However, as with any very large business this might not be the option for those who appreciate unique experiences, have very specific tastes and requests, or prefer to only buy ethical or sustainable furniture and decor items.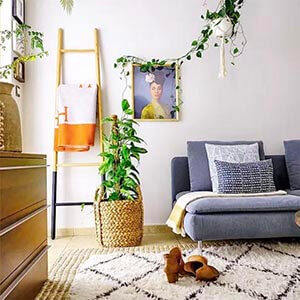 How it works: While RoomLift mostly takes place virtually, there's a tactile component because after you've discussed your ideas with your RoofLift designer, they put together and mail a box to you including a floor plan, samples of paint/wallpaper/textiles and individual product cards for each item recommended for your room. You then decide which of the products you like and order them on your own timeframe.
What is costs: A full RoomLift box costs $1500, but they also have an AccessoryLift, which is $750 and includes a custom design board delivered to your virtually.
How long it takes: It takes about 1-2 weeks for a RoomLift designer to put a box together for you, plus however long it takes to travel through the mail to your house.
Pros and cons: RoomLift is great for those who really like to interact with items for their home before purchasing them, ie: touch textile samples, hold paint swatches to the wall, etc. You get a much more personalized experience than with a service like Havenly, but the cost is a lot higher.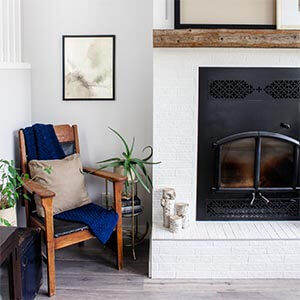 How it works: Well of course I'm going to recommend myself! Not just because I would love to have your business, but also because one of my biggest passions is helping people create beautiful, affordable, sustainable homes. Plus, I like to keep things really simple so you just buy a custom package, fill out my questionnaire and I'll send you your design!
What it costs: $149 for a custom design that includes one full revision. Or, you could purchase one of my ready-made designs for only $19!
How long it takes: Custom designs take approximately 7-10 days. Ready-made designs are instantaneous.

Pros and cons: Super affordable and sustainable. Plus, unlike many of the other services out there you get to work directly with me. However, if you'd rather be able to choose from a variety of designers one of the other services is probably a better option for you.
And there you have it – four reasons why an interior designer online service may be just the thing you're looking for. Plus, three different e-decorating options. Let me know if you have any questions! You can also book a free interior design consultation so we can chat more about you and your home.
PIN ME!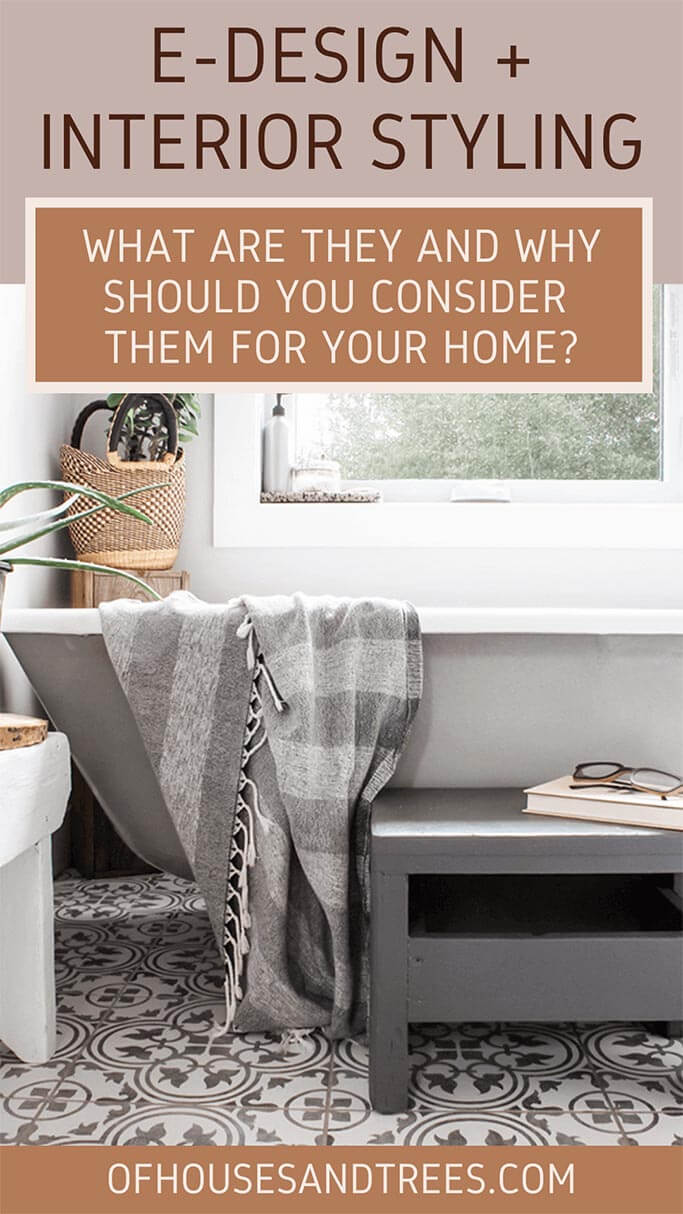 Reposted on February 2, 2023 (Originally Posted on August 10, 2021)
Need help choosing eco-conscious furniture and decor for your home? That's what I'm here for!
What is E-Design + Why You Should Use an Interior Design Online Service