Make eco friendly bedding a part of your sleep routine with these eight sustainable items. From mattresses to comforters to everything in between!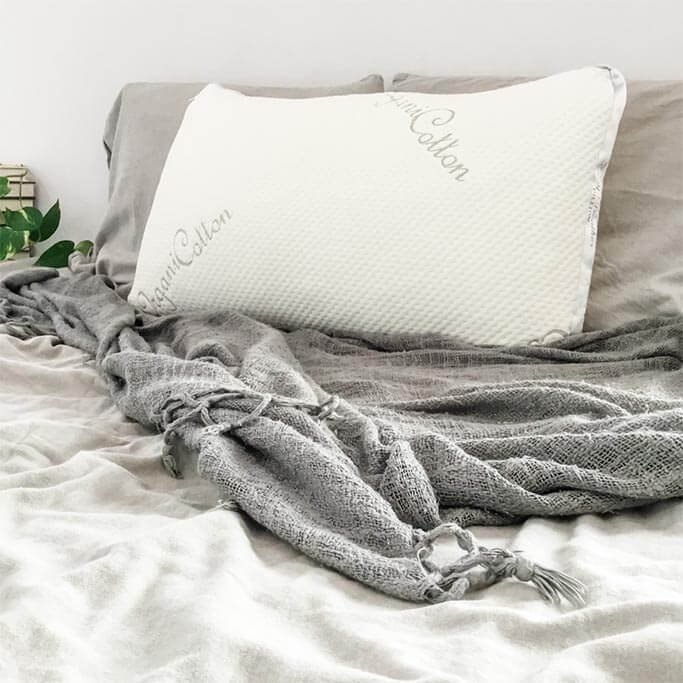 Eco friendly bedding is a big part of sustainable living. I mean, the average person spends an astonishing 26 years of their lives asleep. So choosing products that are less harmful to the planet is pretty important.
But aren't sustainable linens like sheets and duvet covers and other eco bedroom items like green mattresses expensive? Not necessarily! Especially when you consider there are plenty of unsustainable bedding brands that charge a lot of money for products made without environmental impact in mind.
Which is why I appreciate sustainable bedding brands like Nest. Nest Bedding is a family-owned business that recognizes the need for "responsibly crafted mattresses, made with high quality materials at reasonable prices, and a longer renewable lifespan." But they sell so much more than just mattresses!
Nest offers all kinds of other products like organic bedding sheets, sustainable duvet covers and eco comforters. Plus, they have the most delightfully comfortable pillows (more on that below). And, of course, the aforementioned responsibly-made mattresses too.
Keep reading to learn more about some of the best sustainable bedding options out there. If you'd like to take a deep dive into the topic of ethical bedding, check out this post.
A big thank you to Nest Bedding for sponsoring this post. Please know that I strive to only feature companies and brands that value sustainability as much as I do. Note that Of Houses and Trees also contains affiliate links, meaning if you click on a link and make a purchase a small percentage of the sale goes to yours truly. Thank you for your support!
Eco Friendly Mattresses and Organic Mattress Covers
A new mattress is a huge purchase. And the materials and manufacturing process can leave a large environmental impact if not approached responsibly. A truly ethical bedding company is going to go the extra mile to make sure their products do as little harm to people and planet as possible.
Read on to learn more about Nest's Finch mattress – made from CertiPUR-US certified foam – and their organic mattress protector!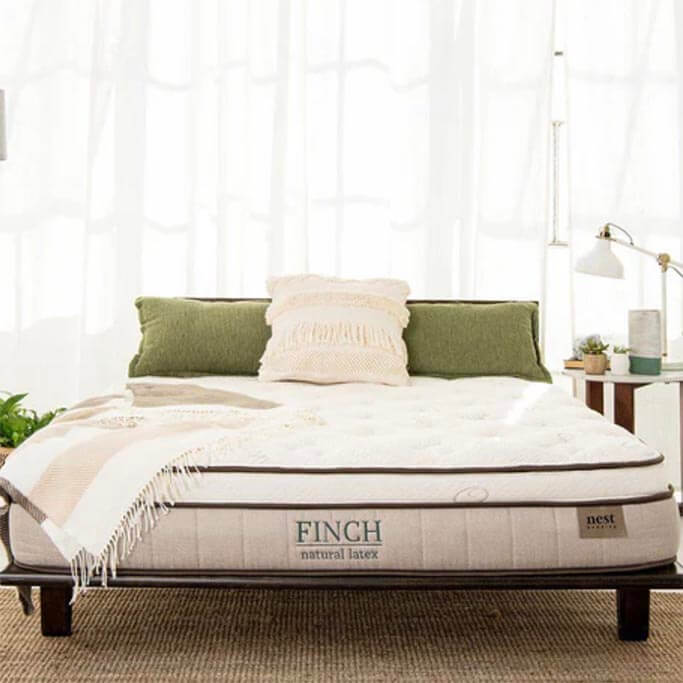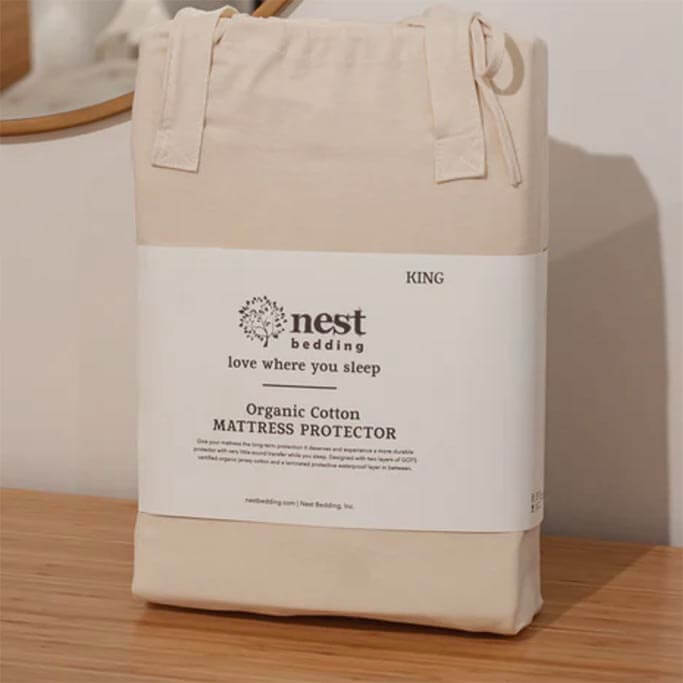 Eco Conscious Pillows and Sustainably-Made Pillowcases
Nest was kind enough to send me one of their Easy Breather Natural pillows, which is made of OEKO-TEX shredded latex. I actually wasn't sure if I would like it because I'm pretty picky when it comes to pillows. I wish I could just sleep on any old pillow, but I really need something that is firm, but not too firm. Which is exactly how I'd describe this pillow! To be honest, it's probably one of the comfiest pillows I've ever owned.
Learn more about my new favourite eco friendly bedding item below. You may also want to invest in pillowcases made from earth-friendly materials like bamboo and tencel to go with your eco pillow.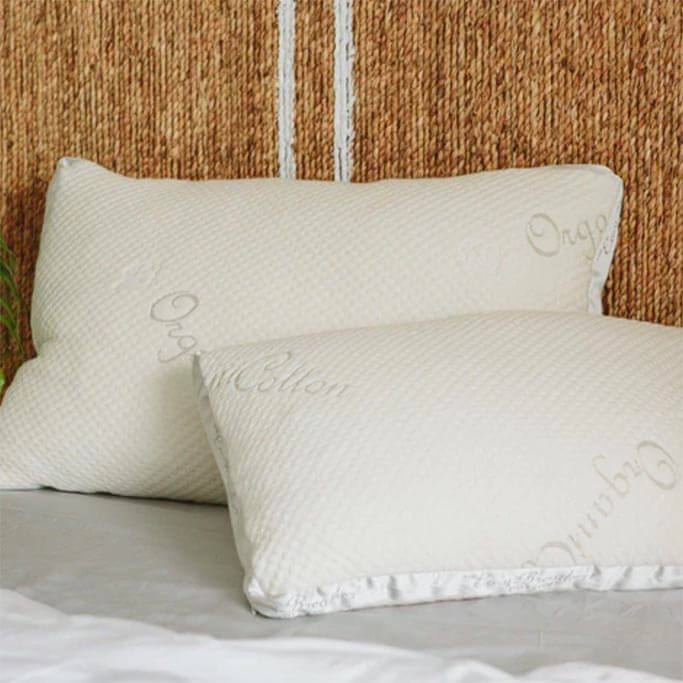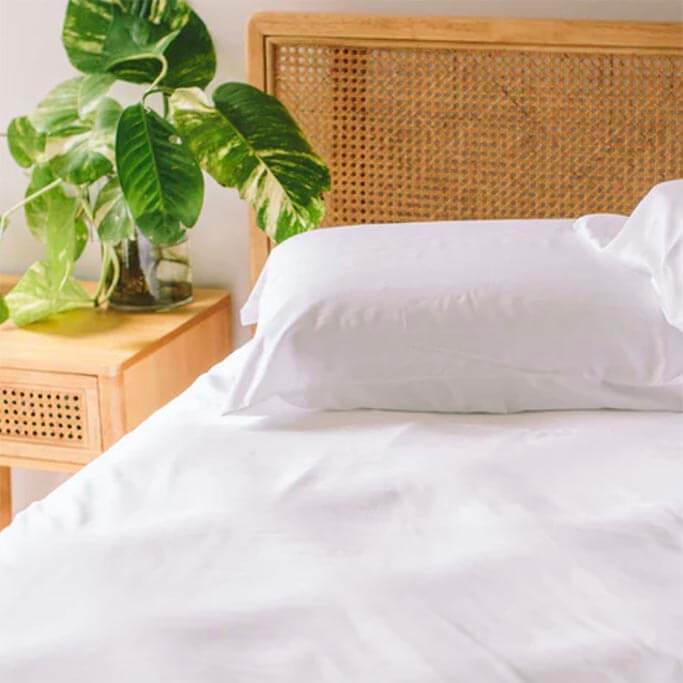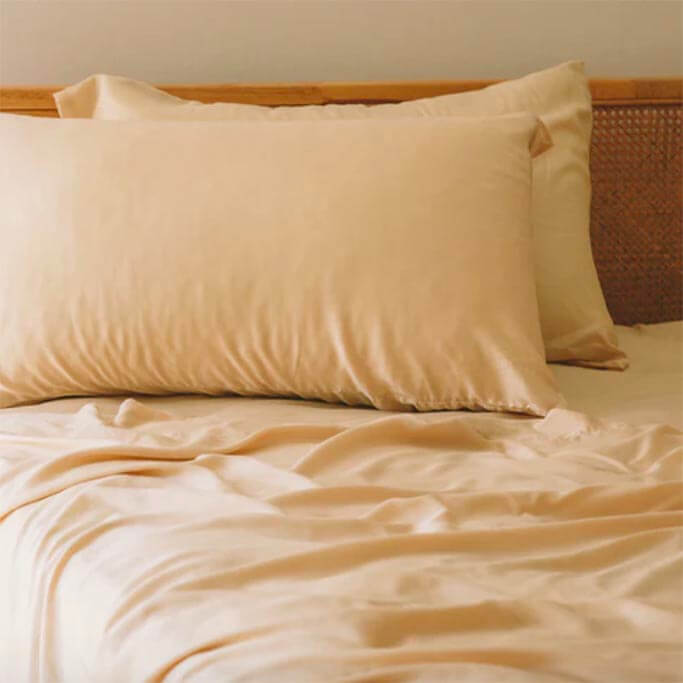 Need help choosing eco-conscious furniture and decor for your home? That's what I'm here for!
Eco Comforters, Sustainable Duvet Covers and Organic Sheets
The best part of a bed, in my humble opinion, are the sheets and blankets. Not only are they the thing that makes you feel warm and cozy, they also are a highly visible part of a bedroom's decor. Whether you're looking for a sustainable comforter to use on its own or to pair with an eco friendly duvet cover, there are many options to choose from.
As for eco friendly bed sheets, you could go with bamboo or tencel. Or you could stick with the OG option when it comes to sustainable sheets – organic cotton.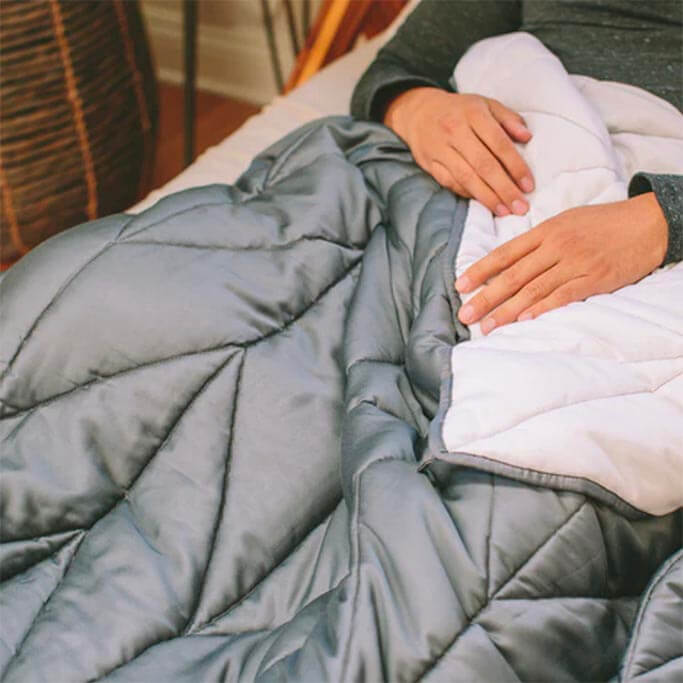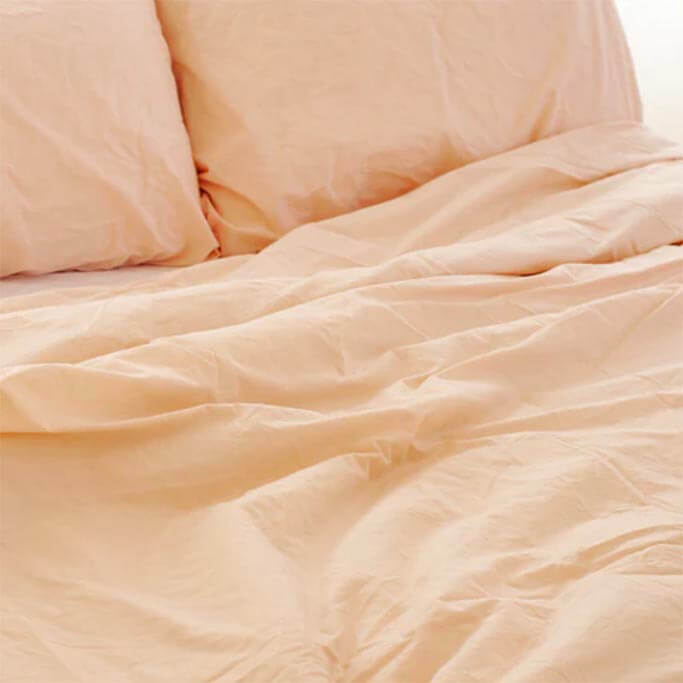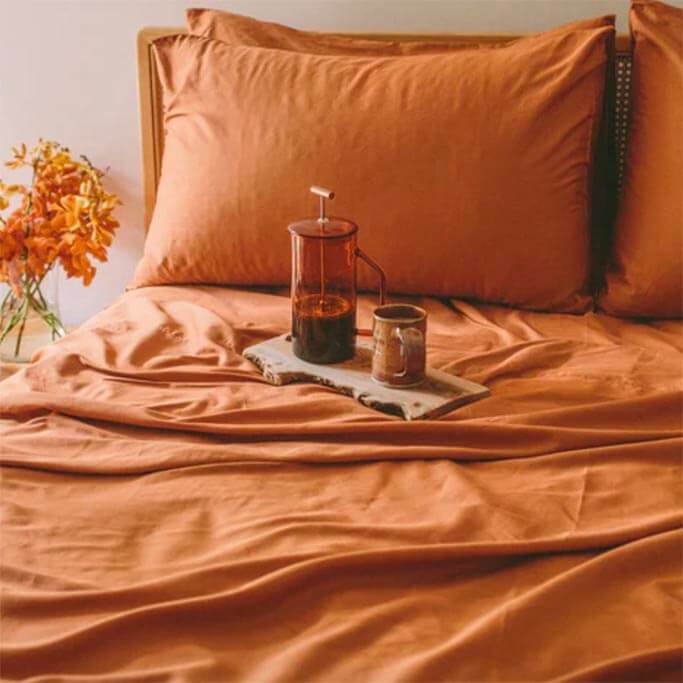 I hope this post about eco friendly bedding was helpful. Don't forget to check out Nest Bedding! You can also head on over to my sustainable product gallery and browse a whole host of other sustainable bedding brands.
Let me know in the comments if you own any sustainably-made or organic linens like those included in this post? I'm a fan of bamboo sheets myself, but you can't go wrong with anything made from organic cotton!
PIN ME!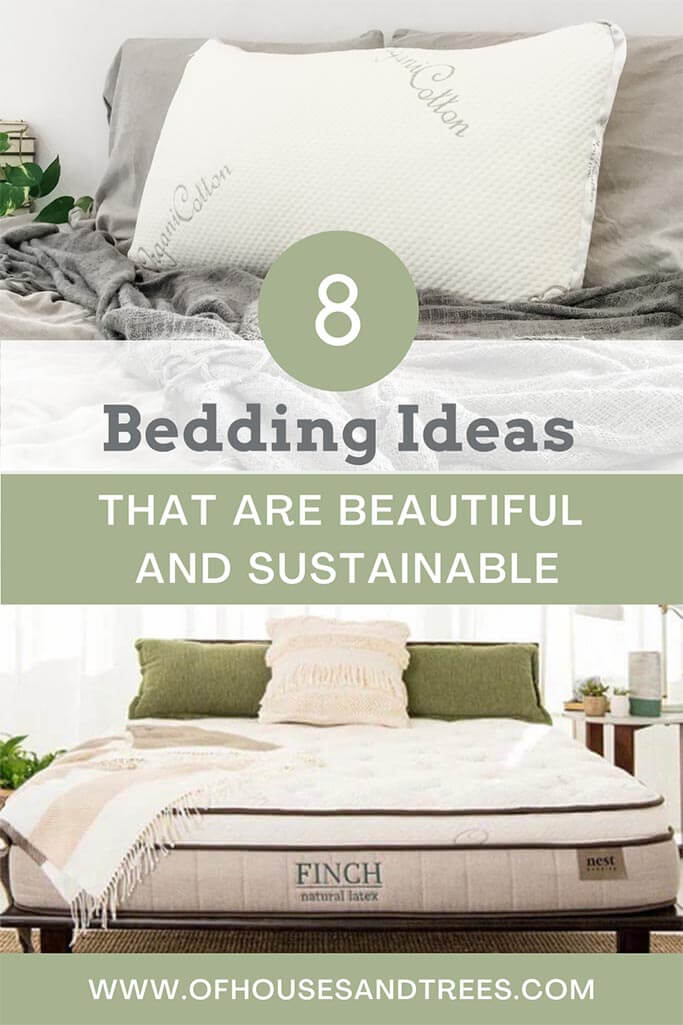 Posted on February 2, 2023
Need help choosing eco-conscious furniture and decor for your home? That's what I'm here for!
8 Eco Friendly Bedding Items: Organic Sheets, Sustainable Comforters + More