Decorating with antiques and vintage items is great on many levels. It makes your home unique, it can save you money – and it's eco-friendly!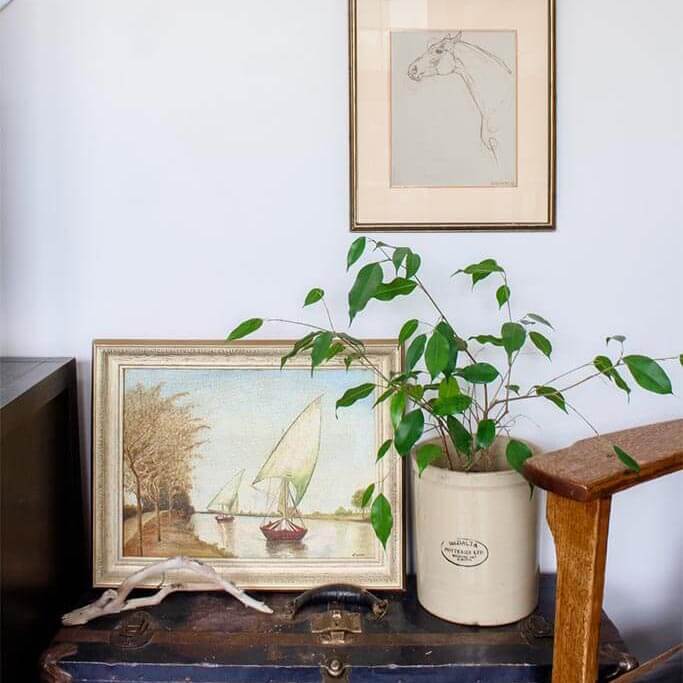 I love old things. Whether it's a hundred and fifty year old farmhouse, a dusty hardcover book or simply a rusty old nail. I am fascinated by the idea that objects – like people – have a story that has brought them from their beginning to wherever they are right now.
Antique and vintage decor and furniture is no exception. I've always paired interior design with antiques. Even when I was a kid I had small pieces of furniture or knick knacks in my room from days gone by. I always say it comes from my mom, who took me to farm auctions as a kid and filled our house with all kinds of vintage and antique wares.
And just to be clear – I'm not talking about super expensive, "fancy" antiques. By antique and vintage I just mean something old. Not fake old like brand new furniture and decor pieces that are roughed up so they look "vintage." I mean, why buy something that looks old when you can buy something that actually is? Especially when the new vintage-inspired pieces can cost way more than the real thing!
But if you haven't been antiquing since you were a kid, how do you know where to even start? Or maybe you do own a few older pieces either handed down from family members or scooped up at a yard sale, but how on earth do you incorporate them into a modern home?
Great questions! Below you'll find the answers, plus my five tips on how to decorate with antiques below.
Note that this post may contain affiliate links, meaning if you click on a link and make a purchase a small percentage of the sale goes to yours truly. Please know that I strive to only feature eco-conscious products and brands.
Watch the Video! (or Recent Video… don't include in TOC and add dividers above heading and below video…)
Start with What You Have
If you already own an older piece or two – fantastic! Perhaps it's your grandma's dining table or a brass-framed painting you found at your local thrift store. And maybe you already have them out in your home, but for some reason they just don't seem to be working…
My main advice for decorating with antiques and other vintage-y items is that they need to blend into your space, not stand apart from it. Even if you own a lot of modern pieces, try and find common threads between them. For example, does your newer couch have brass-finished feet? Hang your brass-framed artwork in the same room. Then take a look at the art, choose a few subtle colours and start adding in items in similar shades such as throw pillows, curtains – you can even repaint the walls to start pulling things together.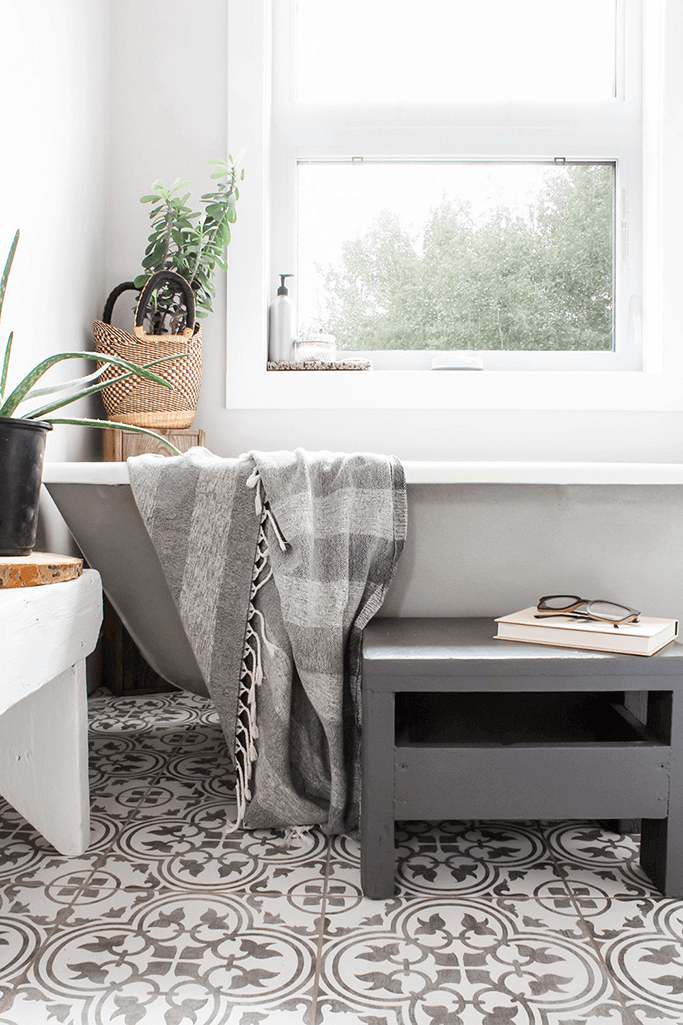 Incorporate Pieces from Family and Friends
Okay, so what if you don't already own anything old? Well, I wouldn't worry – because someone you know likely does. And you know what they say about one persons trash being another's treasure! I can't even tell you how many items in my home are hand me downs. It's hard for me to say no to a free piece of old furniture – even if it's seen better days.
Put the word out to your family members, friends, coworkers – everyone. Let them know that if they've been holding onto their "outdated" furniture and decor items because they want them to go to a good home – you may be just the person they've been waiting for. Of course, don't accept secondhand items if you know you're never going to use them. But – on the other hand – be open minded and creative. Could that old dining chair work as a night stand? How would that old China set look hanging on a wall?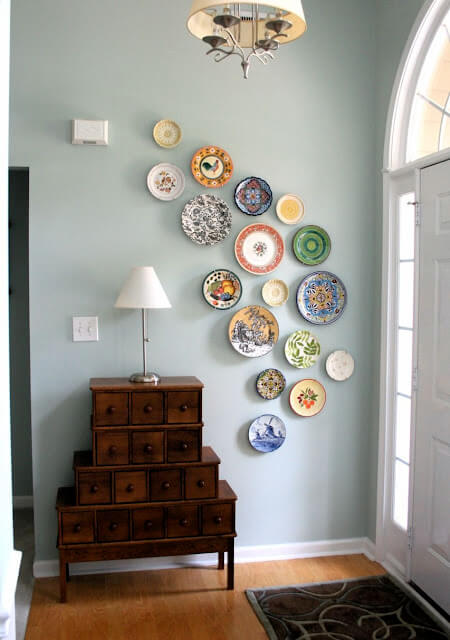 Need help choosing eco-conscious furniture and decor for your home? That's what I'm here for!
Check out Local Antique Shops and Thrift Stores
Alright, you've exhausted your own supply of old-timey treasures and got a few cool pieces from family and friends. It's now time for one of my all-time favourite activities – antiquing. I am incredibly lucky to live within driving distance of several antique malls. If you've never been to one, essentially they're large stores filled with items from different sellers. You buy the items from the store itself, and then they pay the seller.
Many of my most cherished items were found at a local antique mall. Antique malls – much like thrift shops, which I also recommend frequenting – can feel a bit overwhelming. But going in with a vague plan can help. For example, you're looking for picture frames to create a gallery wall, or you want some kind of dresser or chest to store clothing in. That being said – don't get tunnel vision. You never know when something you weren't even looking for is going to jump out and say, "Take me home!"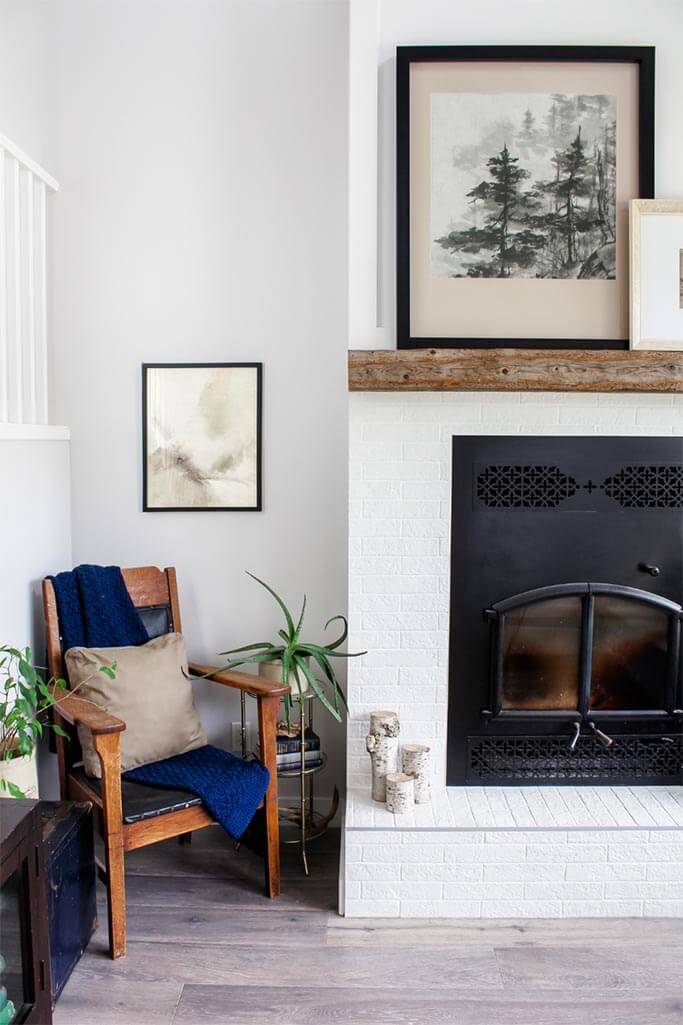 Find Something Unique Online
Much like everything else you could ever dream of buying, you can find vintage and antique furniture and decor for your home online. My personal favourite online place to shop is Etsy, because it basically acts as a virtual antique mall. Of course, there are many, many things sold on Etsy that are not antique or vintage and that's great too. What isn't great is when people list things as vintage or antique when they actually aren't.
Thankfully, this isn't too much of a problem because if you read the description closely you can usually spot terms like "vintage-inspired" and then you know. You could also always message the seller or go by the shop's star rating and reviews to know if what they say about their items is legit. Another popular online place to look for antique and vintage items is Chairish. Their pieces tend to be a bit more expensive than Etsy, but everything has been curated so you'll know an item's information will be accurate.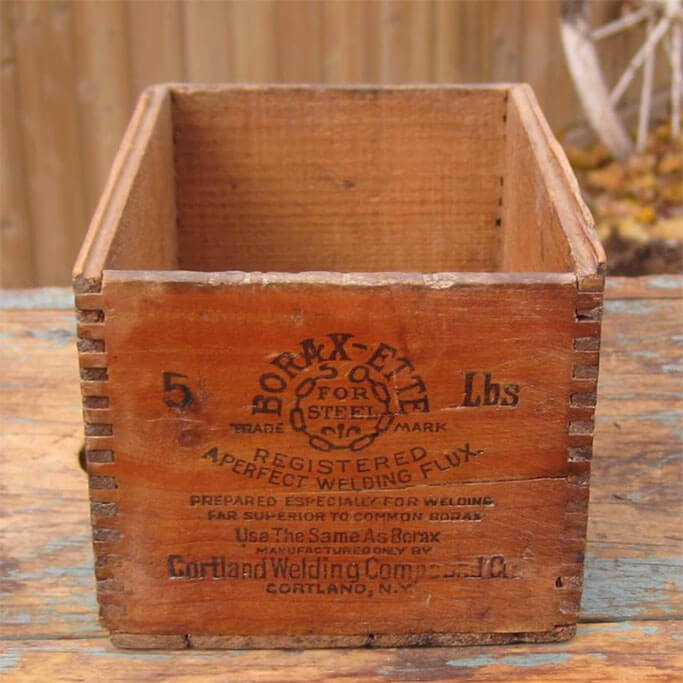 Refinish or Reupholster if Necessary
Remember, an old thing doesn't need to stay looking old if that doesn't fit your vibe. Decorating with antique furniture that has been refinished, repainted and reupholstered is an excellent way to bring older items up-to-date, while still preserving their original charm. And all three of those things are totally doable as a DIY project, so you don't have to worry about paying someone else to do it.
The thing to keep in mind when deciding to buy something (or accept it from a family or friend) that you're ultimately going to refinish is whether you like the bones of it. Meaning do you like the shape, the lines, the details. A new coat of paint or new fabric can make a massive difference, but it's also a lot of work to go through only to realize you never really liked the piece in the first place. There has to be a flicker of love from the beginning. If there isn't, it's not meant to be.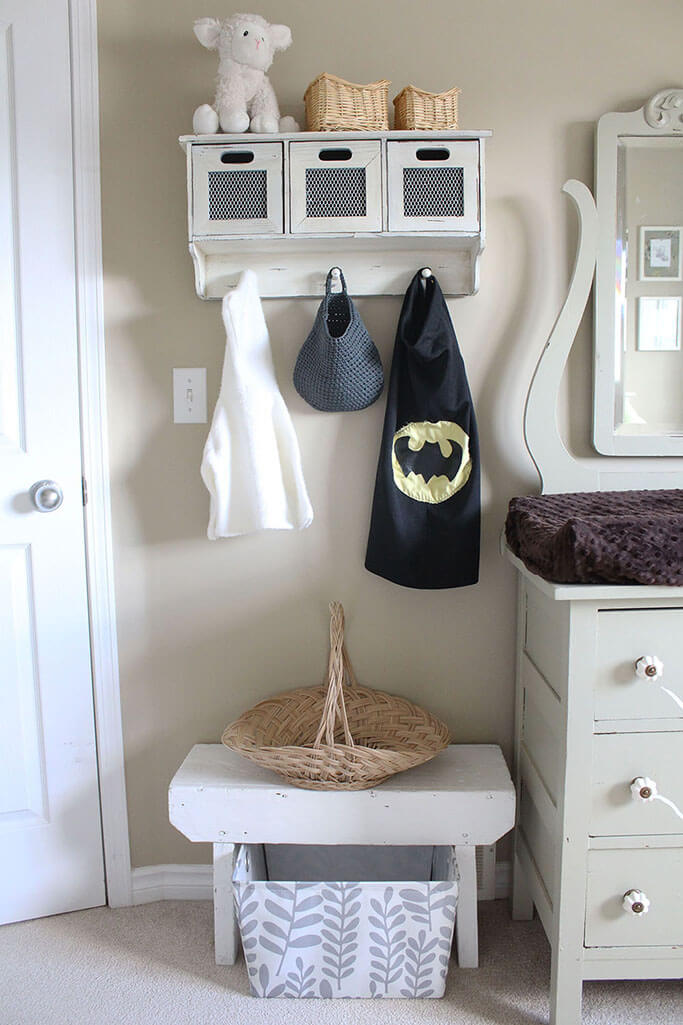 And there you have it – my advice on how to decorate with antiques. If you need help finding antiques for your own home – check out my e-design services!
Do you consider yourself an antiquing pro or are you just getting started? Let me know in the comments!
PIN ME!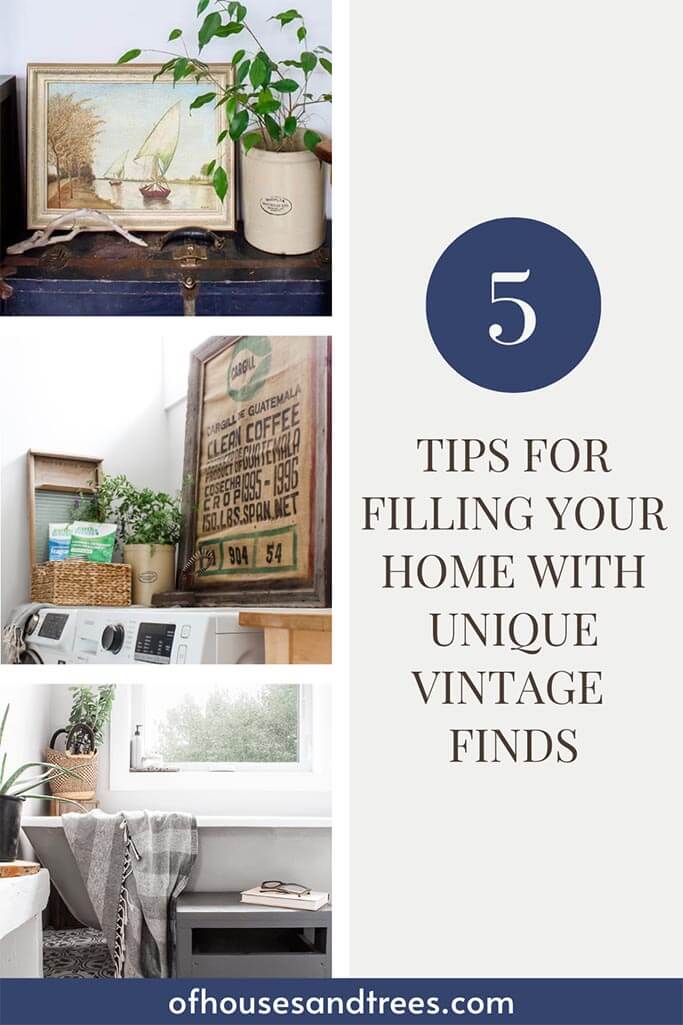 Posted on January 12, 2023
Need help choosing eco-conscious furniture and decor for your home? That's what I'm here for!
Decorating with Antiques: 5 Tips for Filling Your Home with Unique Vintage Finds