Looking for green housing materials to up your home's eco factor? You've come to the right place! Here are over 30 green building options to incorporate into your upcoming construction and renovation projects.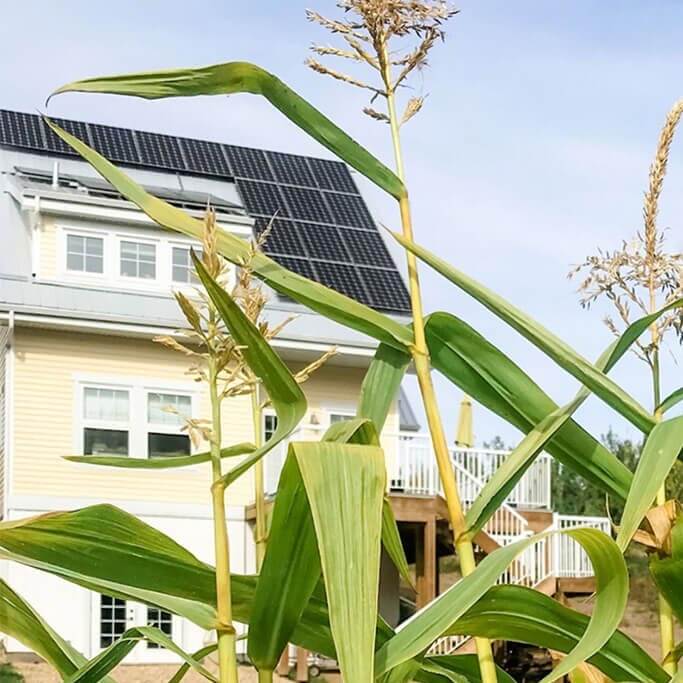 The world of sustainable house materials is vast, but that shouldn't deter you if you're considering pursuing an eco building for your home. Whether it's keeping with the traditional and building your home using wood products, or embracing new innovations like mushroom insulation, I hope you take this post as a form of inspiration for all the amazing choices out there.
And if you're feeling overwhelmed, remember that every little decision to be more eco-conscious counts. And choosing sustainable materials for construction – of a tiny home, average home or mansion – is more than just a little decision. It's huge!
So here they are, over thirty eco friendly materials to build a house with. Consider using them in your sustainable home build or next renovation project!
Note that this post may contain affiliate links, meaning if you click on a link and make a purchase a small percentage of the sale goes to yours truly. Please know that I strive to only feature eco-conscious products and brands.
Sustainable Materials for a Building's Structure
Your home's structure is where it all begins, because without a solid structure – nothing else really matters. The great thing is that there are many choices for making this portion of your home build more sustainable. From using building techniques that are hundreds – even thousands – of years old, to implementing some of the latest innovations in wood, steel and natural materials, here are a few of the best environmentally friendly materials for building.
Use natural green materials for building
People have been building houses for thousands – perhaps millions – of years. And, of course, they started out by using the materials they had access to. Nowadays, there are a ton of modern materials used for the structural components of a home, yet many traditional methods still remain thanks to their efficiency and sustainability factors.
For example, rammed earth is one of the oldest building techniques. Raw materials such as earth, chalk, lime or gravel are compacted to create foundations, floors and walls. Because rammed earth homes are typically made from local materials, they have a very small footprint and are one of the best choices for an eco friendly material for construction.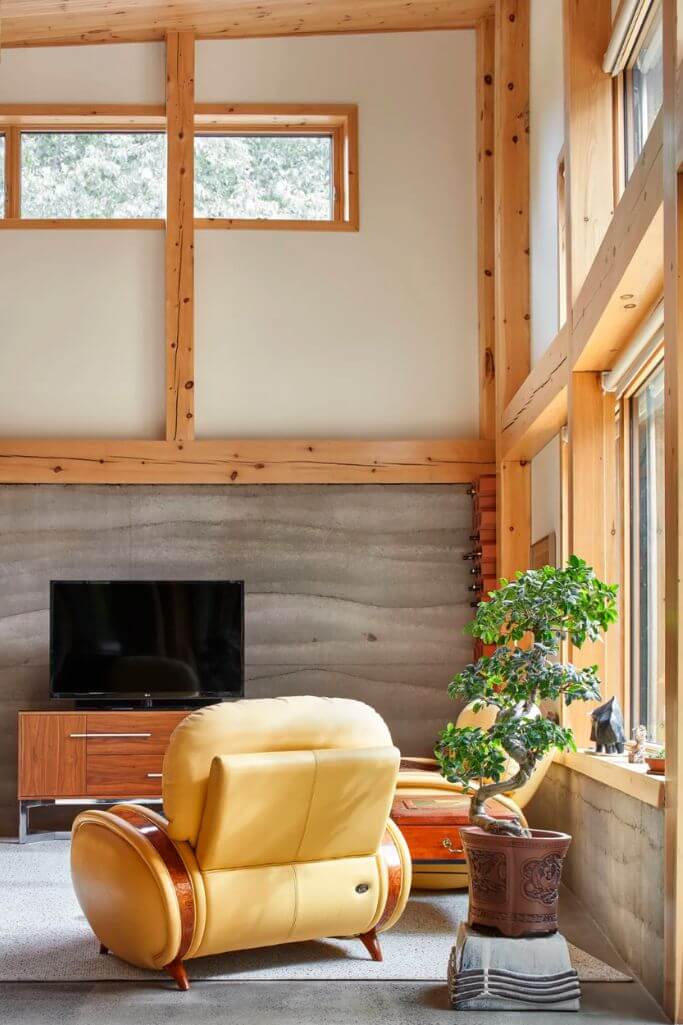 Another older building method that has regained popularity is straw bale construction. First used by settlers in Nebraska, this method involves stacking straw bales and then plastering them to create exceptionally strong walls that have a high R-value and are surprisingly fire resistant.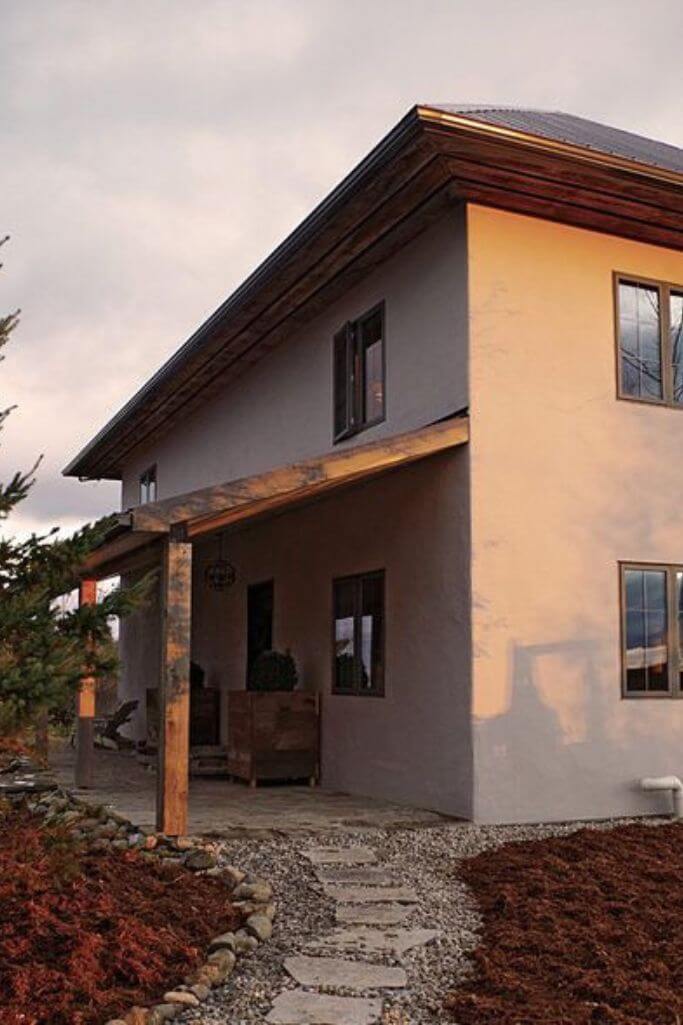 A natural building method that incorporates earthen materials – as well as straw – is cob. Cob is a dough-like mixture that contains clay, water, straw and sometimes sand or lime. Cob houses are so durable, structures that were built hundreds of years ago are still standing today. And while cob houses have existed in some parts of the world for centuries, it was only in 2021 that they were included in the International Residential Code – which includes approval in the United States.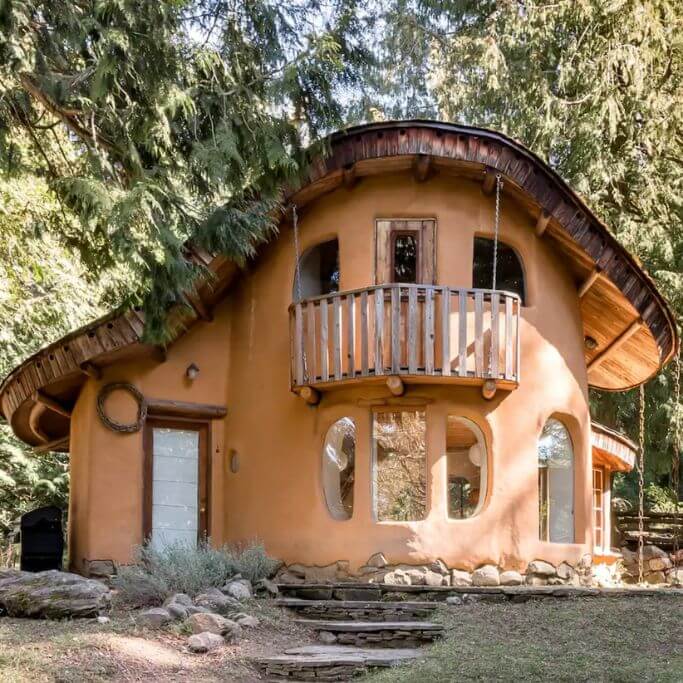 Create an
eco building
using concrete and concrete alternatives
Concrete has been used as a construction material for centuries, with Egyptians using an early form of the material to build the pyramids. In 1908, concrete homes came to the United States thanks to legendary inventor Thomas Edison. And while traditionally produced concrete is a significant contributor to greenhouse gases, proponents of the material say its longevity is what makes it sustainable.
One way to lower the footprint of concrete is by utilizing precast concrete slabs, which often take less energy to assemble compared to concrete poured on-site. Another argument for precast concrete is that because it is manufactured in a controlled environment, it's less susceptible to cracks and structural issues caused by weather fluctuations – making it far more durable.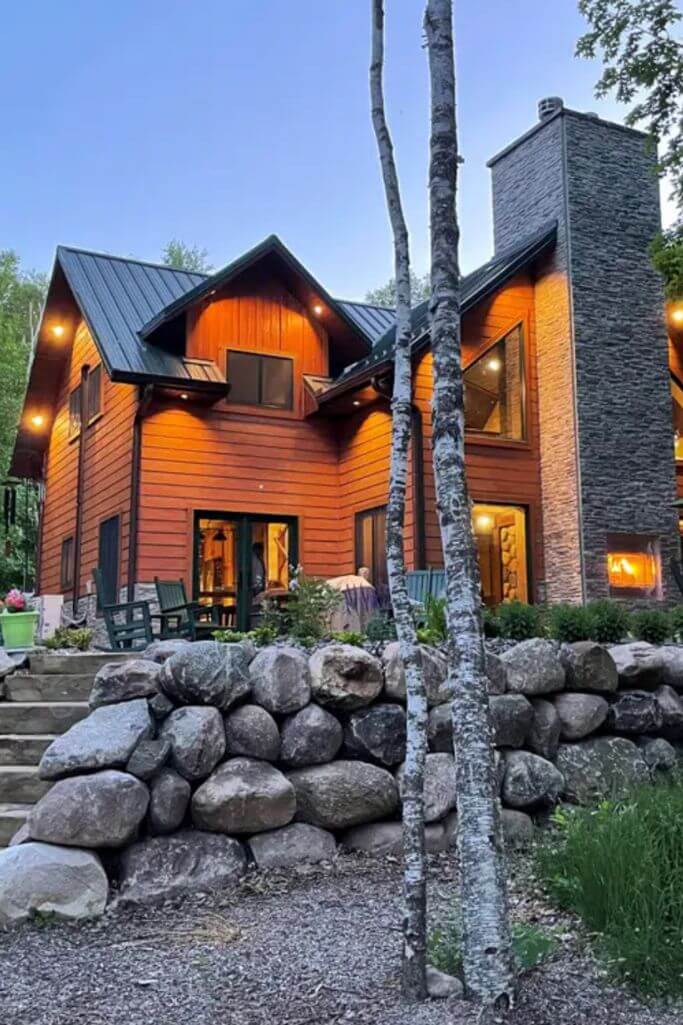 A concrete building method I personally have experience with is ICF, or insulated concrete forms. The basement of our home was built using ICF and the process included placing hollow polystyrene insulation forms and then filling them with poured concrete. And while the materials themselves certainly aren't the most green, ICF walls are excellent for energy efficiency because they have two continuous layers of insulation on both the interior and exterior of the wall.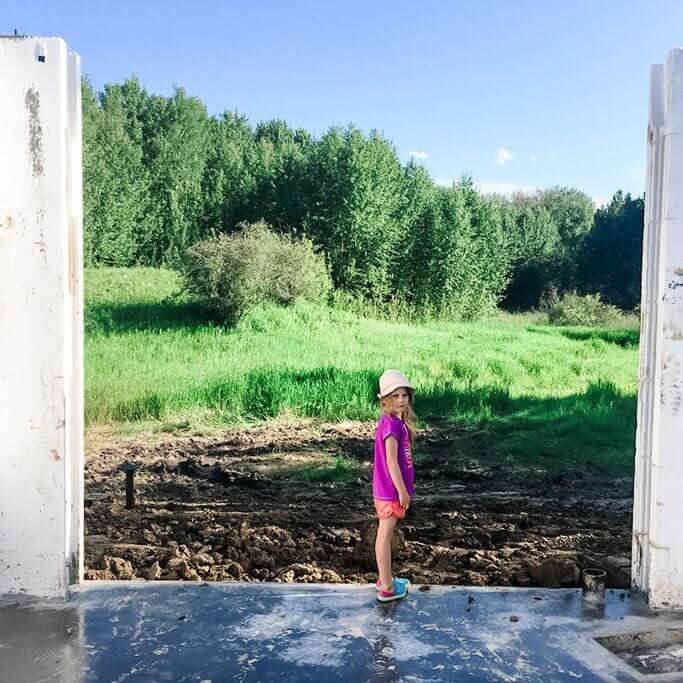 If you want to avoid traditional concrete all together, there are several alternatives that are gaining in popularity such as ashcrete, ferrock, hempcrete and timbercrete. Ashcrete is made using approximately 97 percent recycled materials, including fly ash. Ferrock is made by mixing recycled steel dust, ground up glass, ferrous rock and water.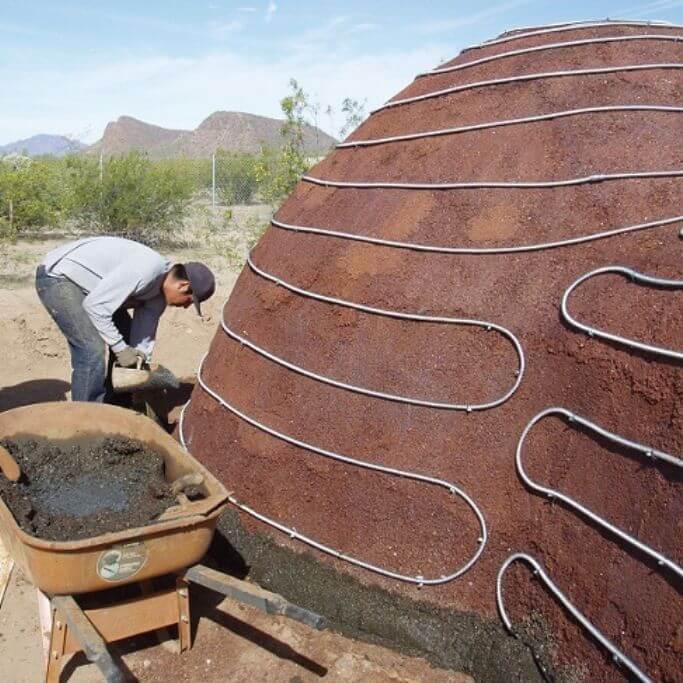 Hempcrete is a material used as both a structural element and an insulation and contains hemp fibres, sand and lime. Last up, timbercrete is a material that contains concrete mixed with sawdust. The sawdust replaces the most energy-intensive materials in traditional concrete, thereby reducing its overall footprint.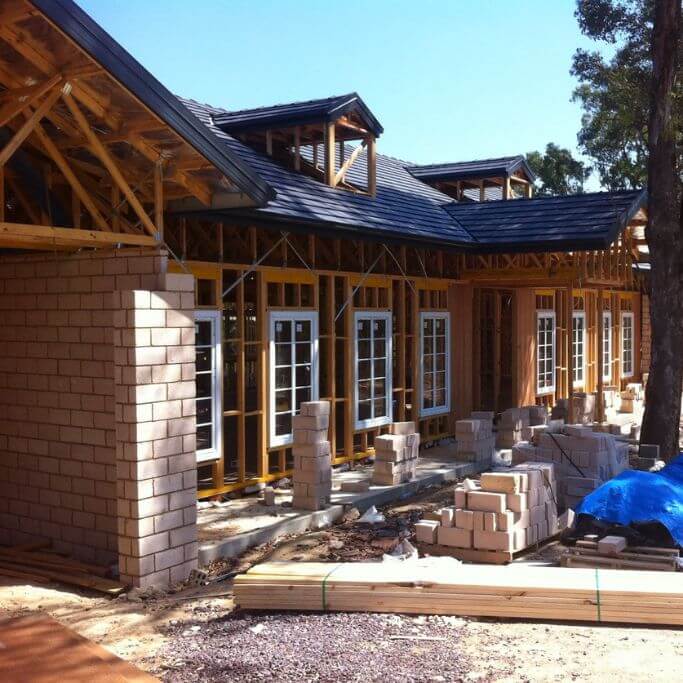 Consider steel as a
sustainable building material
As one of the most recyclable materials in the world, steel is often preferred to products that contain plastic. One of the reasons for this is steel is essentially infinitely recyclable, while plastic degrades each time it is made into something new. And while the creation of new steel products is energy-intensive, most new steel products contain at least 25 percent recycled content.
Of course, an even better option than using new steel made from partially recycled content is using steel made from 100 percent recycled content. You can head to a salvage or re-use store if you're looking for smaller amounts of recycled steel. If you want "new" steel that has a very high level of recycled content, check your local metal roof suppliers.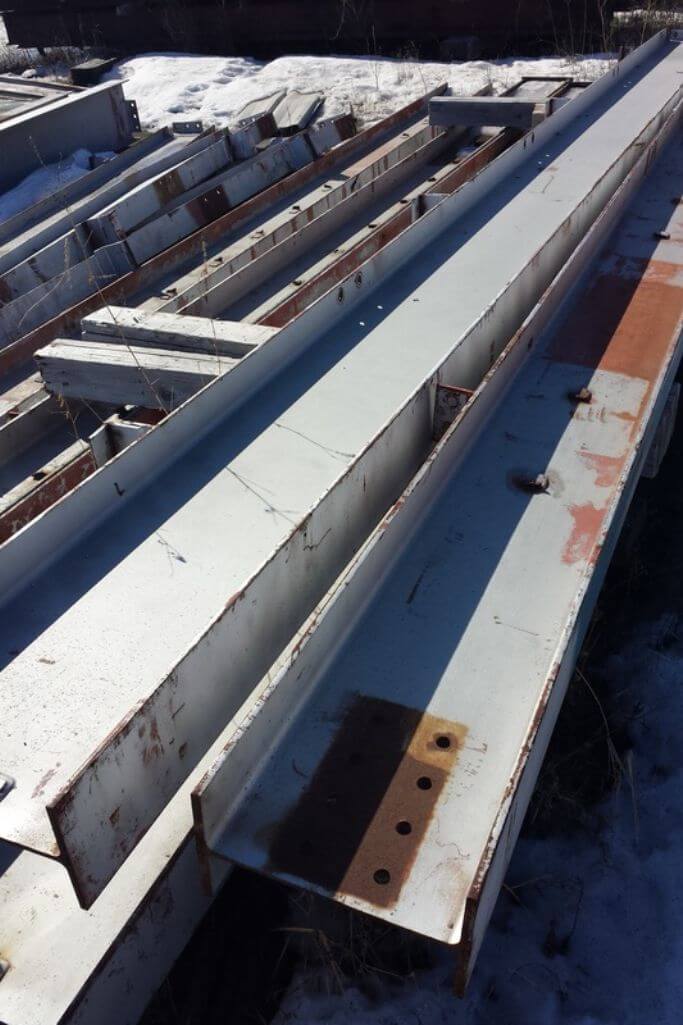 One more option for using steel as a building material is by creating a shipping container home. Used shipping containers can act as an entire building frame, simplifying the construction process and diverting old containers from the landfill.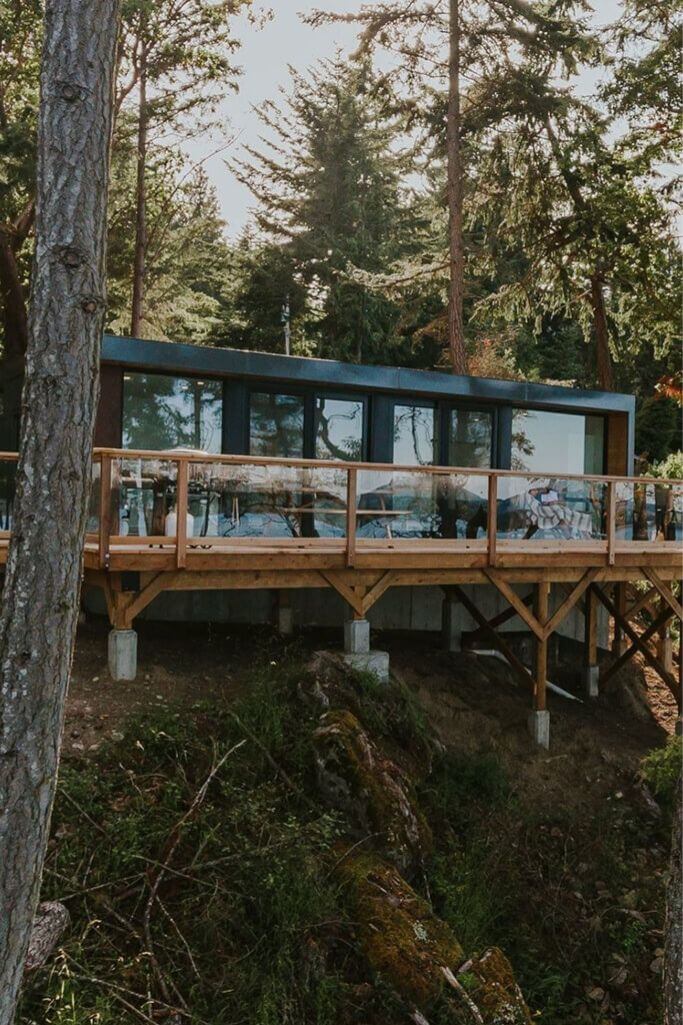 Don't forget about wood – the original

eco friendly material

Wood – it's hardly a new building material. In fact, people have been building wood homes for over 10,000 years. And yet, ingenious designers, engineers and homeowners are constantly finding new ways to craft homes from this faithful natural material.

Mass timber construction has been making a name for itself in recent years. Unlike traditional light-frame wood construction, mass timber glues, nails and dowels multiple layers of wood together, producing extremely strong and insulating forms. Because mass timber uses all types and sizes of wood, it effectively uses lumber and reduces waste.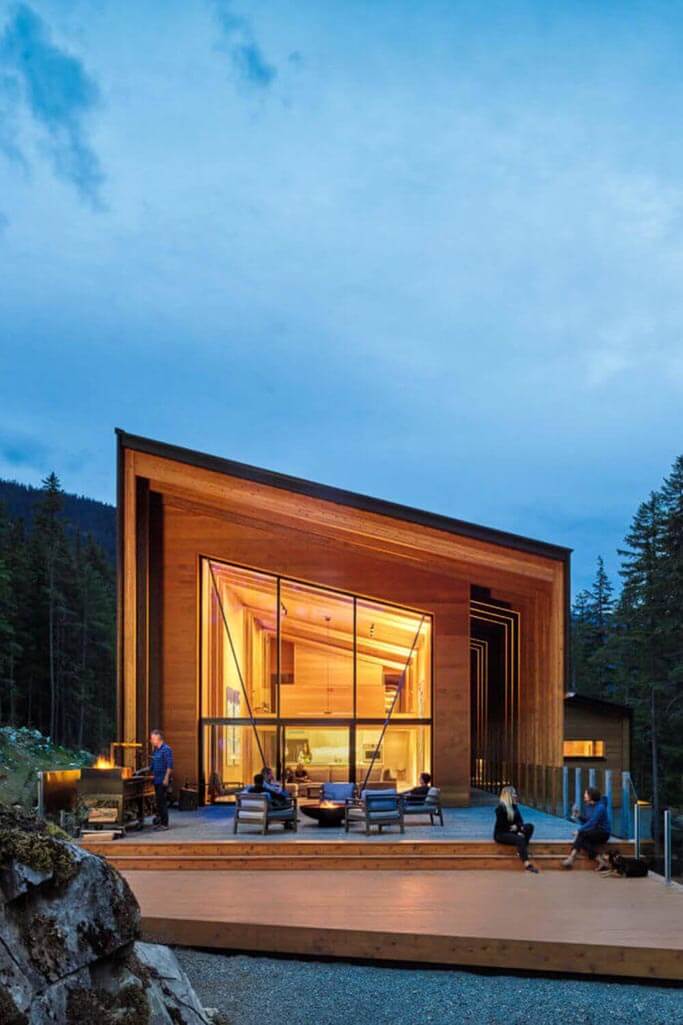 Structural insulation panels (SIPS), are another innovative wood construction method. Fabricated off-site in a controlled environment, these panels come as ready to install units – with seating, framing and insulation already complete. Considered to be one of the most well-insulated building systems around, SIPS stop unwanted air from exiting or entering the home and even help with indoor air quality.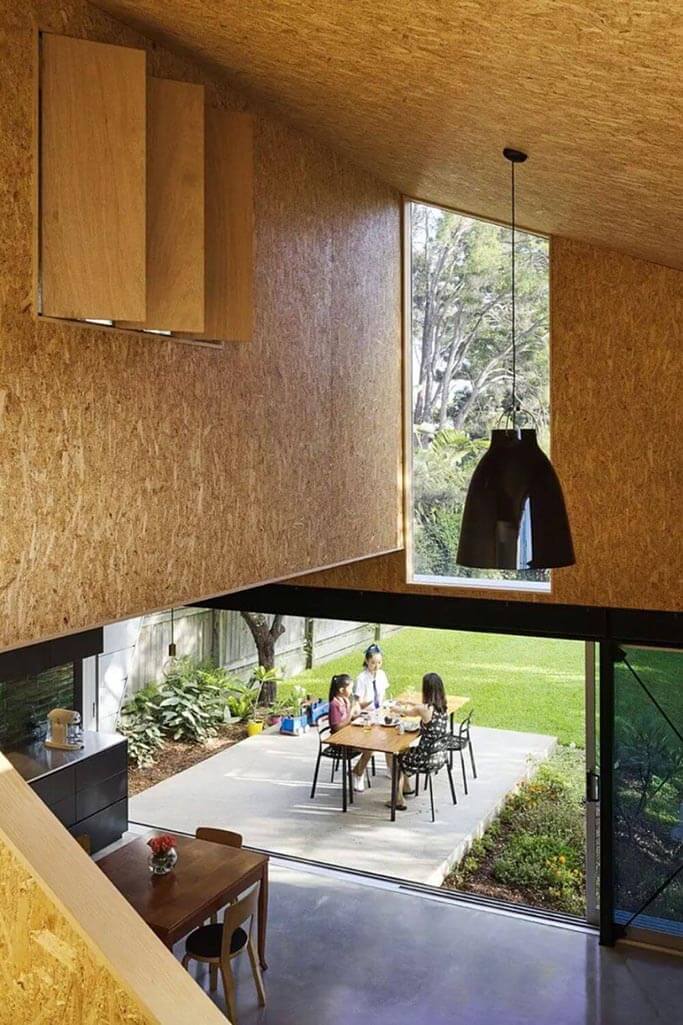 Then there's always the option to use recycled, reclaimed or sustainably-sourced wood. Once again, salvage and re-use stores are great places to look for used wood products. And if you aren't able to find what you're looking for, look for FSC wood products instead, which are third-party certified to have come from well-managed forests.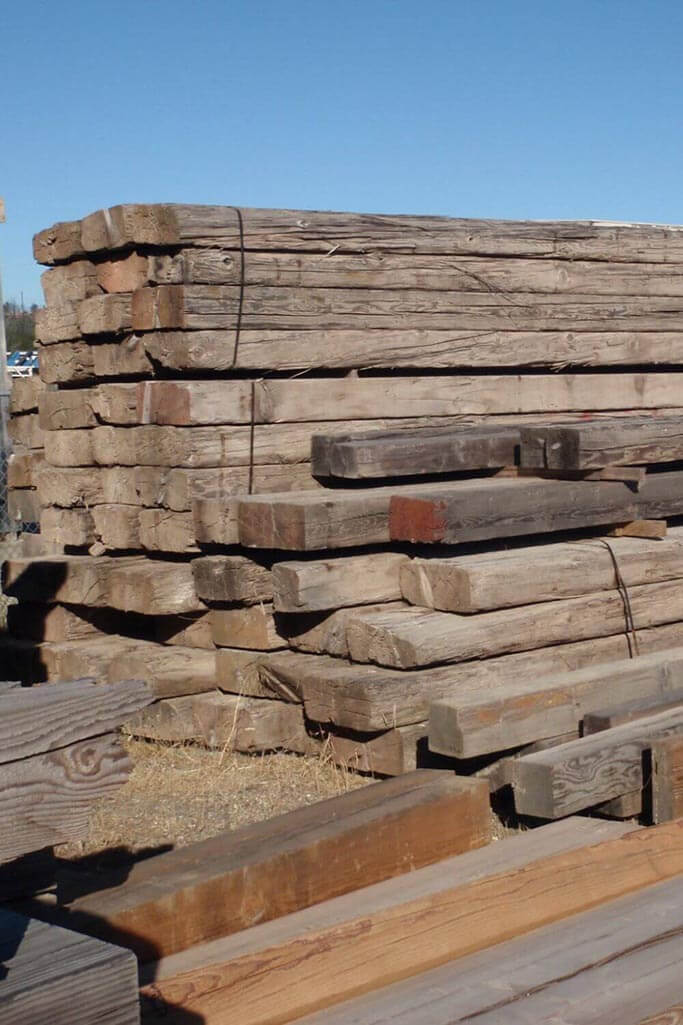 Need help choosing eco-conscious furniture and decor for your home? That's what I'm here for!
Green Housing Materials to Insulate Your Home
Insulation is an extremely important factor in your home's energy efficiency, making it one of the most integral sustainable materials for houses. You can build a house with as many recycled or sustainable materials as you like, but if the insulation is subpar – it doesn't really matter. This is particularly important when you live in climates with extreme temperature differences as excellent insulation is what's going to keep your home warm during the blustering winter and cool during the heatwaves of summer. Here's a rundown of some of the alternative insulation choices available today.
Incorporate some of nature's greenest building materials as insulation
While fibreglass and spray-foam are two of the most popular types of insulation in North America, there are also a number of choices out there that employ natural materials. For example, one area that has had a lot of advancements in the past few years is biocomposites.

In fact, many of the previoulsy mentioned concrete substitutes such as hempcrete are considered biocomposites. However, perhaps the most promising material in insulation is mycelium, which essentially are mushroom roots. Once dried, this fungus fibre becomes extremely strong and is resistant to water, mould and fire. Plus, it's completely compostable!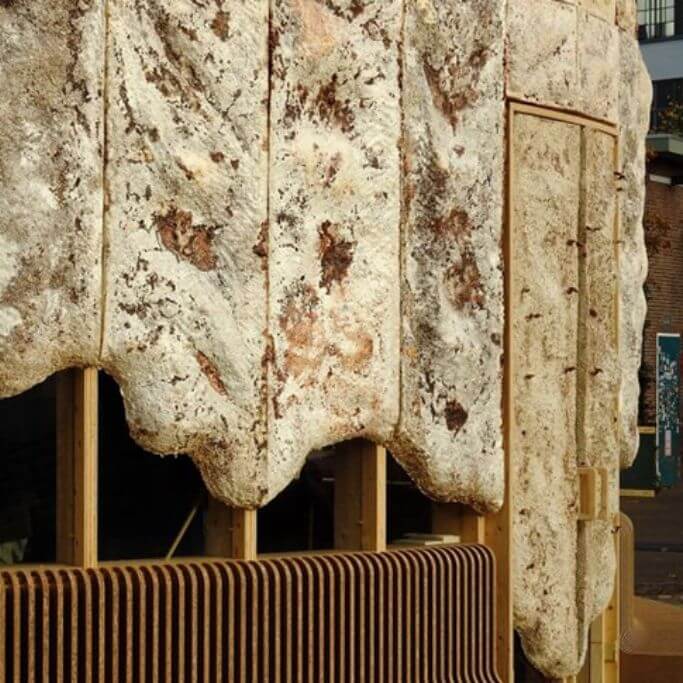 Another newer entry into the world of insulation are plant-based products like soybean foam. Traditional spray foam insulation is made from hazardous chemicals, which is bad for both the environment and a home's air quality. Meanwhile, soybean foam contains no formaldehyde and uses water as its main blowing agent. It expands within the building cavity just like traditional spray foam, providing an air-tight envelope.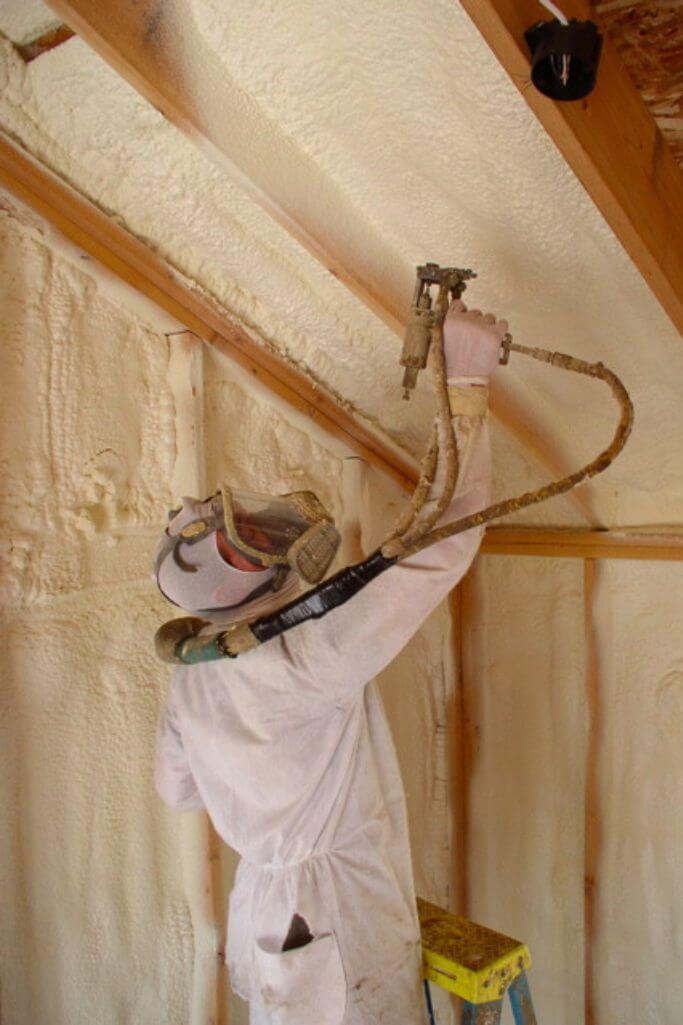 But as we've already learned, sometimes the best way to find ideas for sustainable building is to look backwards instead of forwards. While the practice of using sheep's wool to stay warm certainly isn't new, utilizing it as home insulation is. One major plus in using wool as an insulation is that it absorbs both moisture and harmful chemicals, so in addition to keeping a home warm – it also cleans the air.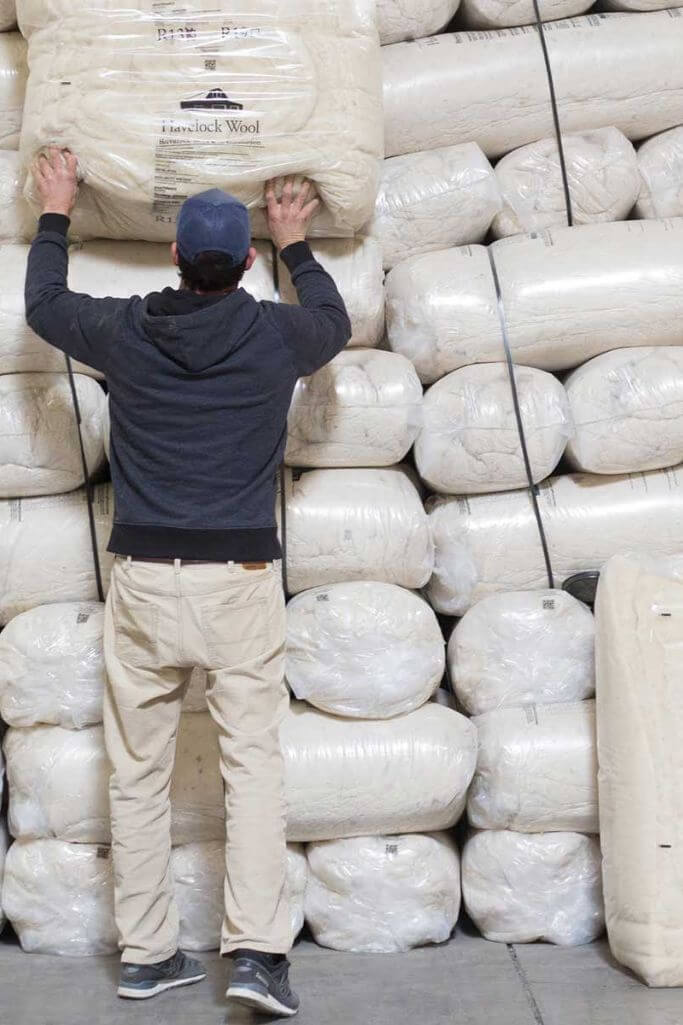 Insulate with alternative building materials like recycled denim
One of the great things about insulation is that it's very easy to make greener choices in this area since many of the most popular products already incorporate recycled content. For example, fibreglass insulation is made from molten glass either spun or blown into fibres. Most fibreglass manufacturers use anywhere from 40 to 60 percent recycled glass. However there are many products that contain an even higher recycled content.
And while fibreglass has been around for decades, newer additions to the realm of recycled content insulation include shredded denim and shredded newspaper. To create denim insulation, scraps from mills and discarded clothing are ground up into small pieces, pressed into large mats and then cut to fit wall and ceiling cavities.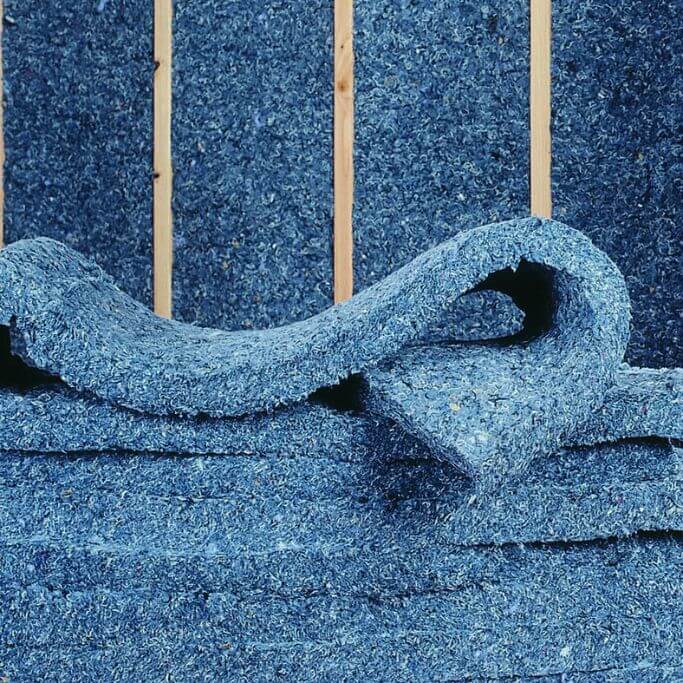 As for shredded newspaper, using newspaper as an insulation actually dates back to the nineteenth century. However, today this type of insulation is known more commonly as cellulose. One note on using flammable materials such as denim and newspaper in your home is that manufacturers will have treated them with flame-retardant to make them resistant to fires and – depending on the chemicals used – they may contribute to reduced indoor air quality.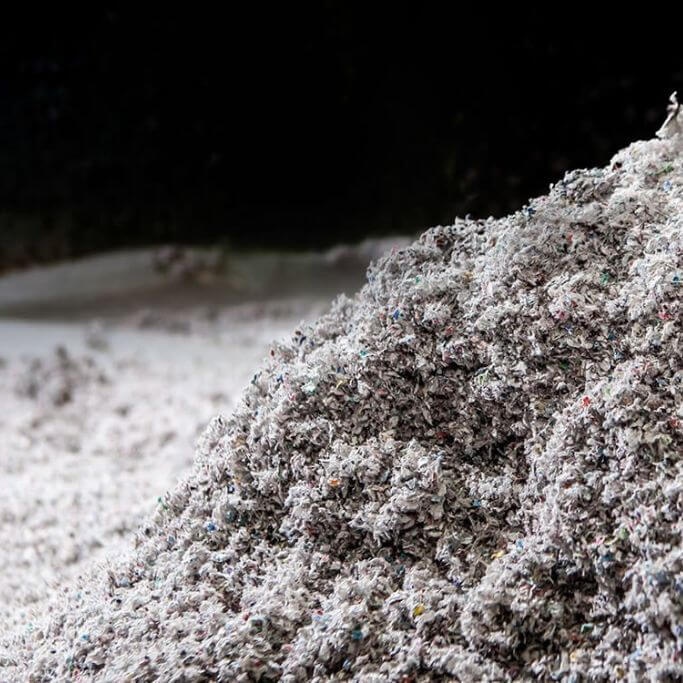 Sustainable Construction Materials for Roofing and Siding
What you put on your house is just as important as what you make it out of. A home can be built of ecological materials, but it's no good if the siding and roofing are unsustainable – or worse – need to be replaced after only a short time. This is why some of the most sustainable roofing and siding materials are those that are the most durable. Here are a few eco friendly house building materials in the exterior cladding category.
Clay and stone are some of the most sustainable building materials for roofing and siding
From early roofs made of animal hides and clay, to siding made from water reeds and longstraw, the use of natural materials in home construction has a very long history indeed. It actually wasn't until the mid-twentieth century that roofing and siding products made from synthetic materials even became popular.
Today, there are many ways to honour the tradition of using natural roofing and siding products. Clay tiles have been used as a roofing materials for centuries. And while they're certainly a pricey option in many areas of the world, they are beautiful, sustainable and extremely durable choice. Meanwhile, clay brick siding brings the same longevity to a home's exterior walls.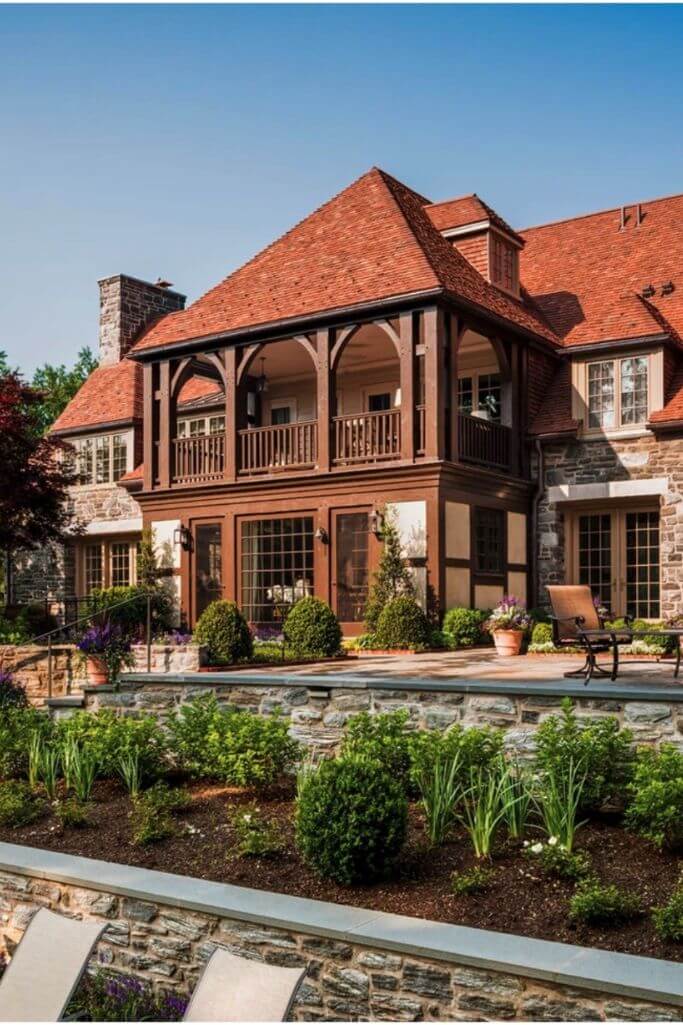 Natural stone is another longstanding housing material. Slate tile, well-known as the roofing material used on traditional English cottages, can last over a hundred years. Compared to synthetic roofing materials, which sometimes last only ten, the higher price of slate acts as an investment in a home's future. The same can be said for natural stone siding, which can be installed as cladding on the exterior walls of your home's structure.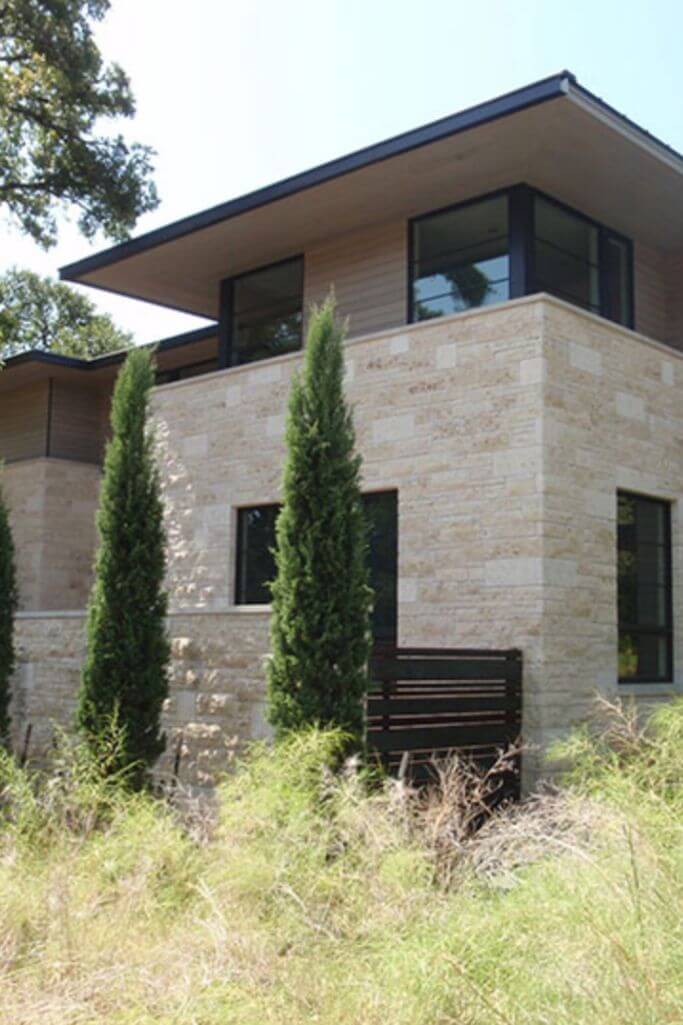 If you want to take the word "natural roof" to a whole new level, consider a living roof. Sod roofs were the traditional choice in Scandinavian countries until the late nineteenth century. Living roofs have come a long way since then and are now built for more reasons than local availability. They can offer recreational and gardening space, as well as offset a home's footprint by greening and area that on most homes is just a blank space.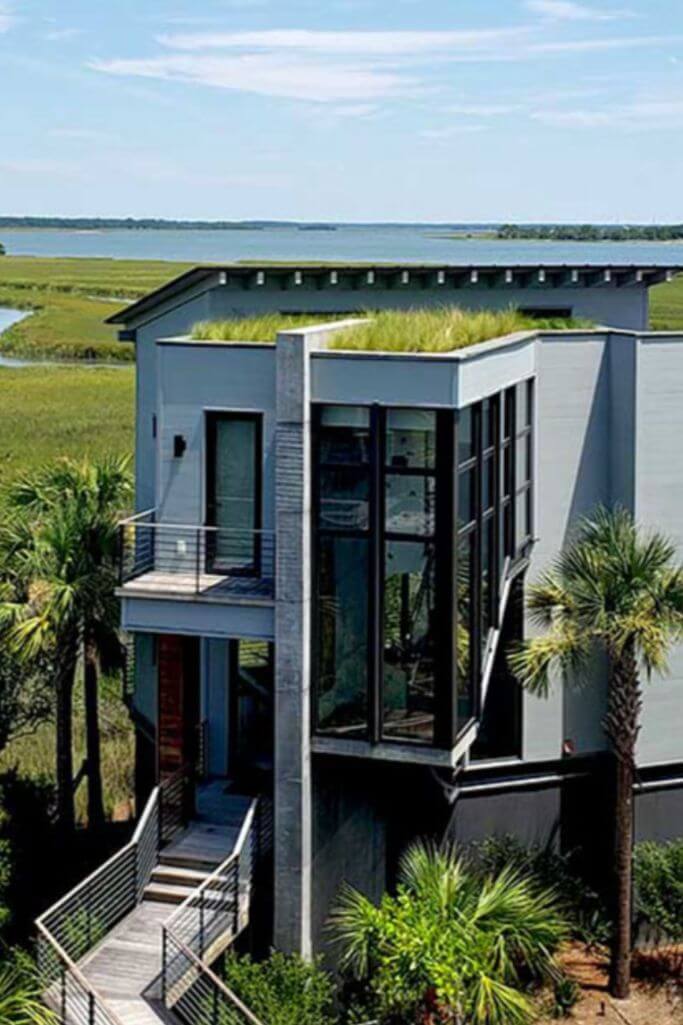 Give sustainable building products like recycled content roofing and siding a try
Another great option in the world of green roofing and siding is to find products made from recycled materials. Vinyl siding is one of the most popular siding products in North America. However, it's most commonly made from new PVC – which is harmful to the environment during both the manufacturing and the disposal stages. Companies such as CertainTeed are attempting to make the vinyl siding industry greener by creating vinyl siding made from at least 60 percent recycled content.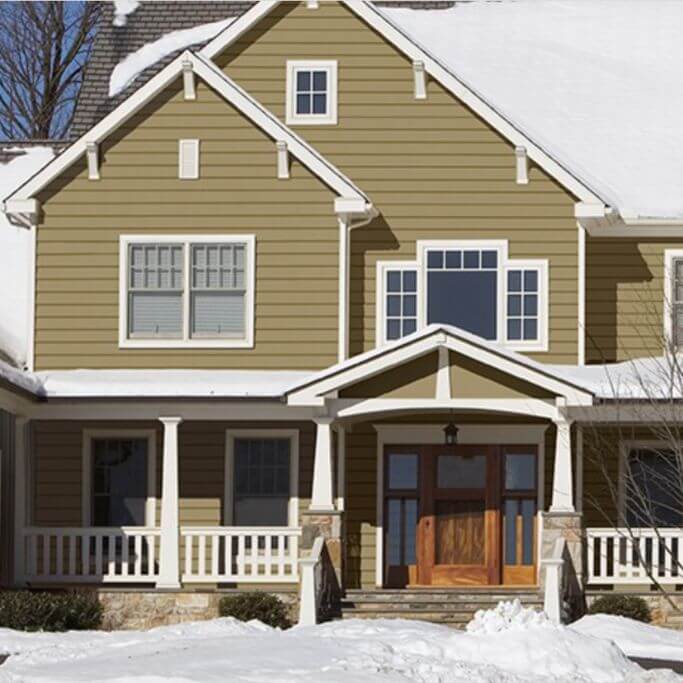 As mentioned above in the section about steel as a structural building element, most new steel products contain recycled content. But aside from the recycled content factor, metal roofs and metal siding are extremely durable and can also be recycled at the end of their life cycle, making it one of the more common sustainable materials in construction.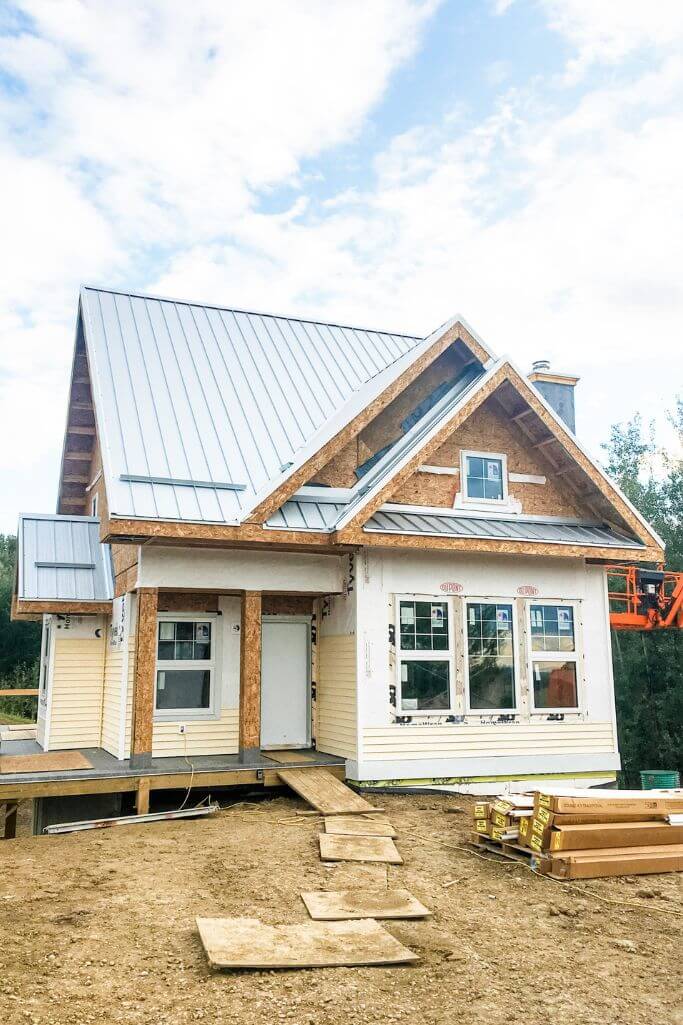 Wood siding is still one of the most eco friendly materials in construction
While wood definitely falls under the natural roofing and siding category, it's such an essential material that it deserves its own section. Bark siding is one innovative way to use wood as – in the wood industry – bark is normally discarded. However, companies like Bark House are helping homeowners finish the exterior of their homes with bark harvested from poplar trees before they're sent to the mill.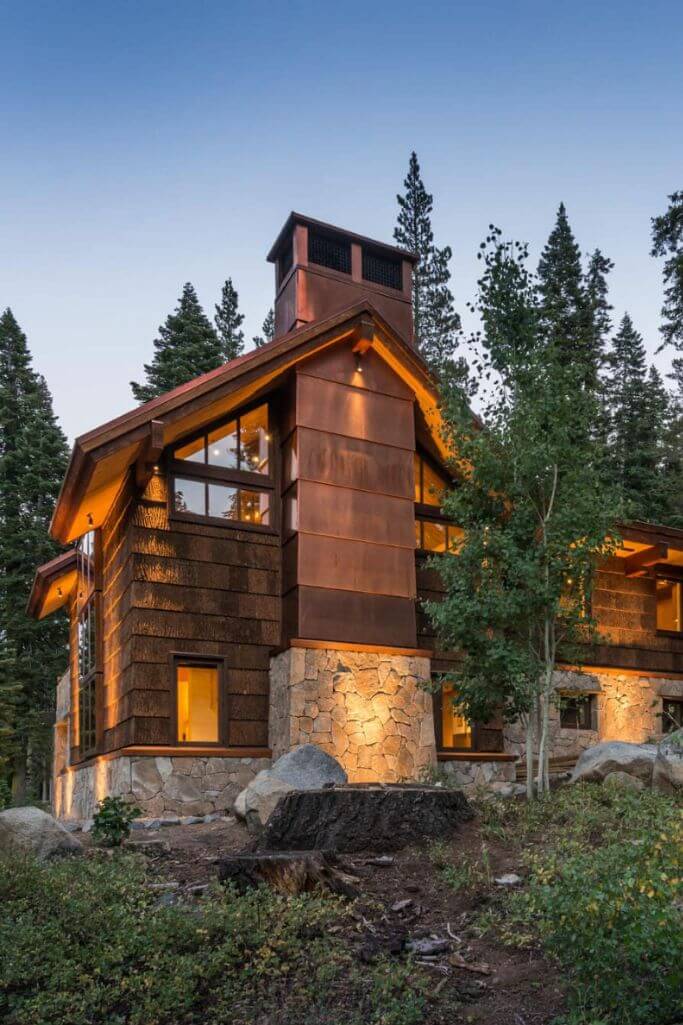 Another green route to go is to install FSC certified wooden shakes and siding to your home. Even though wood is a renewable resource, much of the wood that is harvested in the world today is done so in an unsustainable way. Companies that create products using wood from FSC certified forests are showing a commitment to changing these practices, ensuring that forests can continue to be an integral part of the building industry for centuries to come.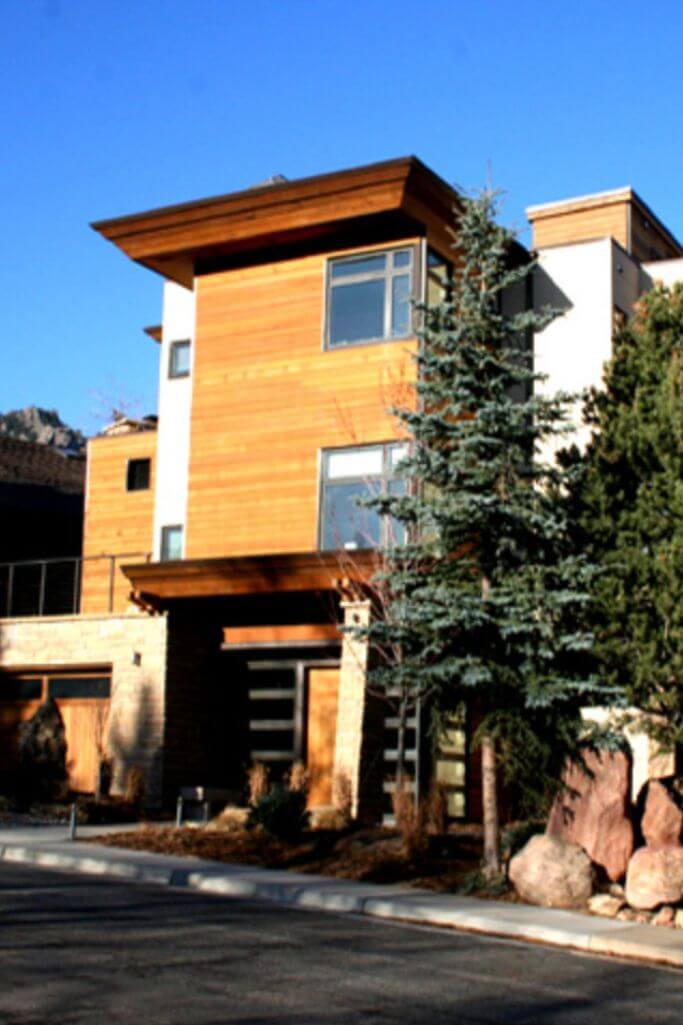 Green Building Supplies: Windows and Exterior Doors
You can choose the most sustainable structural elements, fill your walls and roof with eco-responsible insulation and wrap the entire building in green siding. But if you don't include exterior windows and doors that are also sustainable, durable and – most importantly – highly energy efficient, then you'll have missed an integral step.
Installing exterior windows and doors that are Energy Star rated is one way to ensure you're home will remain energy-efficient. Installing Energy Star windows and doors can shrink a home's carbon footprint by 12 percent. Not only is this good news for the environment, but it also saves homeowners money on energy bills. And then they can invest the extra cash into supporting the sustainable living movement!
While energy-efficient doors and windows are a great start, new technologies are upping the green factor with innovations like smart glass. Smart glass windows respond to outside temperature conditions, darkening when the sun is harsh to help keep your home cool and lightening on cooler days to let more sunlight in.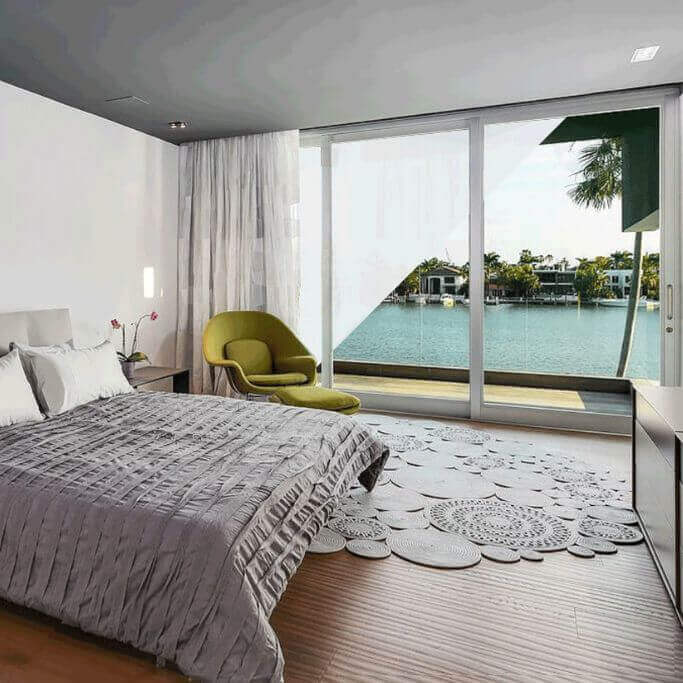 And just like in all areas of home building, it's a bonus any time you can find salvaged materials that fit your needs and gently used windows and doors are no exception. Of course old doors and windows that are not energy-efficient wouldn't be a good option for a green home. But homeowners often switch out front doors and sell their old – but still efficient – version on local buy and sells.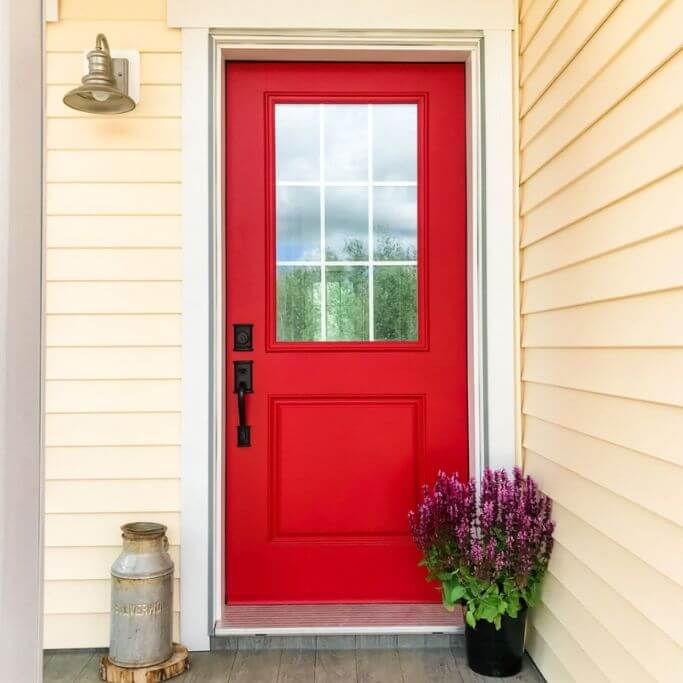 Eco Friendly House Construction and Alternative Energy
The sustainability of building materials is only part of constructing a green home. How a residence is heated and its electricity source are also major factors. Biofuels, geothermal, hydro, solar, wind – there are a lot of alternative energy sources for homes. But one of the most popular options for homeowners is still solar due to its availability and relative affordability.
Plus, solar panel construction has truly advanced over the years to the point where some options on the market blend into the roofline. Let's dive a bit further into solar energy for homes, as well as take a look at a much more traditional alternative home energy source – fireplaces!
How to incorporate solar energy into your house construction
Gone are the days when solar panels were something only hardcore, off grid homeowners invested in. Thanks to technological advancements and lowering prices – plus government subsidies in some areas – solar panels have become a much more feasible option.
If you've always been interested in solar, but aren't really a fan of how they look, companies such as Tesla now offer solar roof tiles. A solar roof tile integrates the roofing material and the solar panel into one building material and from the street looks seamless.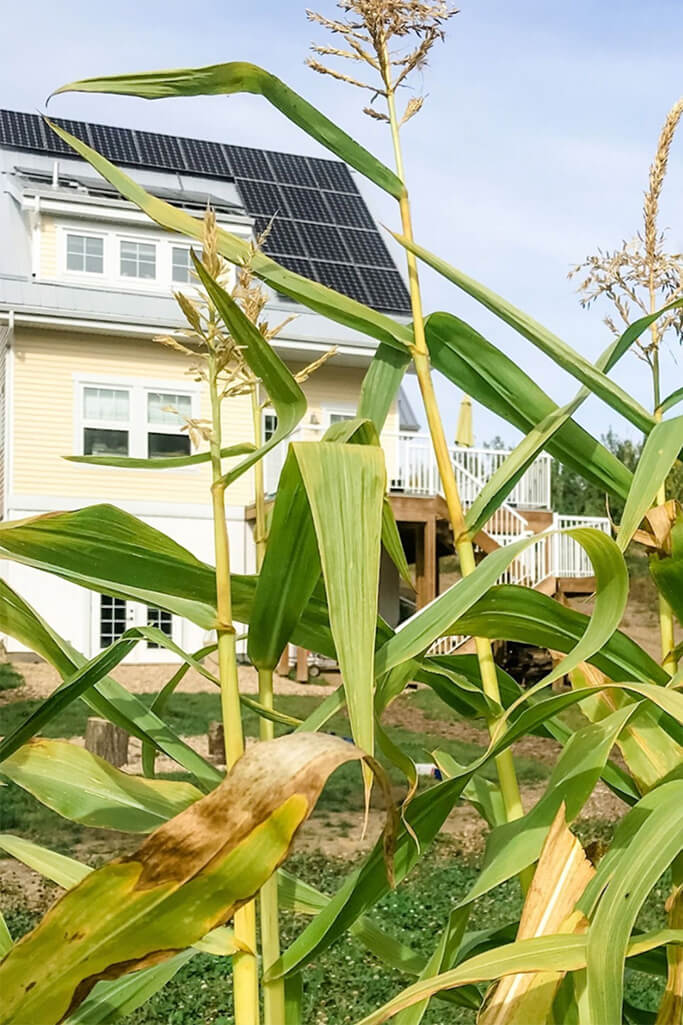 Are wood burning fireplaces a sustainable alternative energy source?
Wood burning fireplaces and stoves may seem "old-fashioned," but they're still considered a sustainable way to create energy for your home as long as you follow a few guidelines. For example, using wood from trees that have already fallen is a much better choice than cutting new trees down. This is because a tree naturally decaying in the forest releases the same amount of carbon as it does when it burns. And this carbon is the same carbon the tree removed from the environment, which is why wood burning is considered carbon neutral.
Another important factor in how green wood burning fireplaces and stoves are is the quality of the unit. This is where old and new blend together to create a smart energy source. Wood burning using an inefficient fireplace or stove is not only counterproductive, it is also can be a health risk if smoke and particulates aren't properly filtered out of the home.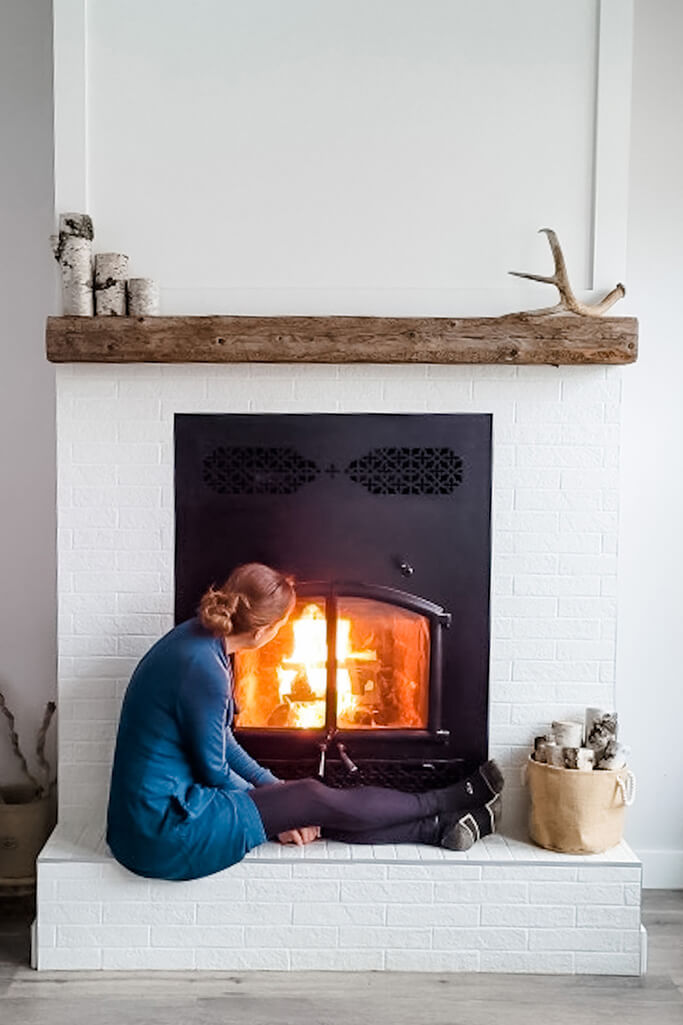 And there you have it – an overview of more than thirty green housing materials ranging from structural elements to exterior finishes to alternative energy sources. There's a ton to learn about, but it doesn't need to be overwhelming. Learn more about sustainable design by picking up one of these books on the topic. Or, sign up for a free design consultation with me to get some guidance on the best eco friendly materials for building your home.
Do you have experience with any of these building materials for eco friendly houses? Let me know in the comments!
PIN ME!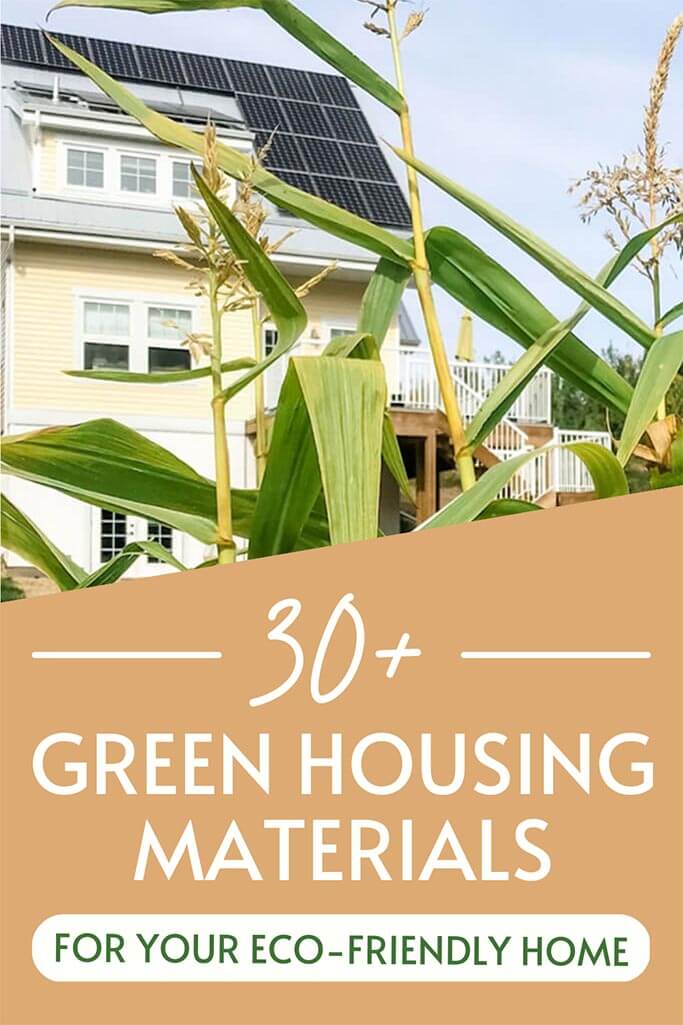 Posted on January 3, 2023
Need help choosing eco-conscious furniture and decor for your home? That's what I'm here for!
30+ Green Housing Materials Explained: The Ultimate Guide to Eco-Friendly Building