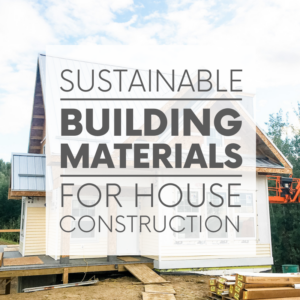 The build of our sustainable home forges onward! In fact, so much happened in month three that I had to split it into two.
Episode three covers the last half of August and includes me fawning over sustainable building materials like our gorgeous steel roof, while also trying to grapple with our decking and siding choices. Plus an appearance from oh-so-fluffy insulation made of recycled content.
Once again I thank you for coming along on this journey with me!
---
Did you know that Etsy is the first major online shopping destination to offset 100% of carbon emissions generated by shipping? Read more about the initiative here and view my favourite Etsy finds here. Shopping via my affiliate links supports eco-conscious brands and passes on a small percentage of the purchase price to yours truly!

---
Stay tuned for Episode 4, which will cover the first half of September and include info on sustainable drywall, low VOC paint and the handmade light fixtures I ordered from Etsy!
Sustainable Building Materials For House Construction | Our House in the Trees | Episode 3