Fast-paced world got you down? Learn how slow design can help you create an intentional home filled with curated, eco-conscious items – giving you space to breathe, recharge and appreciate.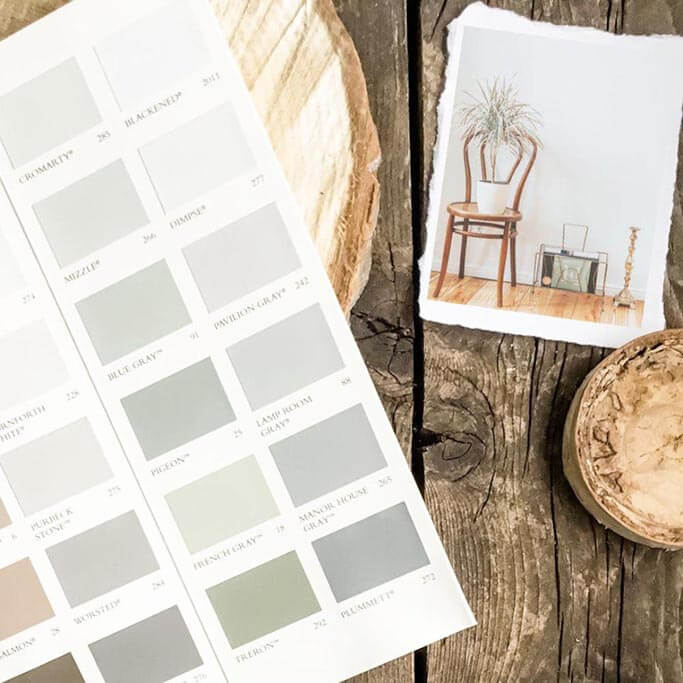 One of the best escapes from the chaos of a society that moves far too quickly is a carefully curated home. No, that doesn't mean you need to run out and go shopping. It actually means the exact opposite.
First credited to Alistair Fuad-Luke in 2002, the term slow design has largely remained under the radar for anyone outside the sustainable living realm.
But with more and more people becoming interested in making conscious choices, the concept of curating a home slowly and mindfully is gaining traction.
But what exactly is a slow home and how do you create one? Let's take a look at what it means to slow down design, as well as key principles to keep in mind. Plus, five ways you can incorporate a little slowness into your interior spaces.
And if you're looking for a design style that goes perfectly with the concept of creating a slow home, you should check out my post about Japandi interior design.
Note that this post may contain affiliate links, meaning if you click on a link and make a purchase a small percentage of the sale goes to yours truly. Please know that I strive to only feature eco-conscious products and brands.
What is Slow Design?
If you've ever heard of the slow food movement, you probably have a good idea what "slow" in regards to design refers to. For those of us who don't know about slow food, it's essentially a reaction to fast food. Instead of quick and cheap food eaten on the run, slow food is carefully made from fresh, local ingredients and enjoyed at a pace that allows for respect to the energy it took to grow and prepare it.
And just like slow food has come to mean appreciation of healthy, sustainable food, the slowing down of the design process refers to the appreciation of sustainable materials and practices – which sometimes take a little longer. It's a pretty different way of approaching design in a world of "I want it done yesterday."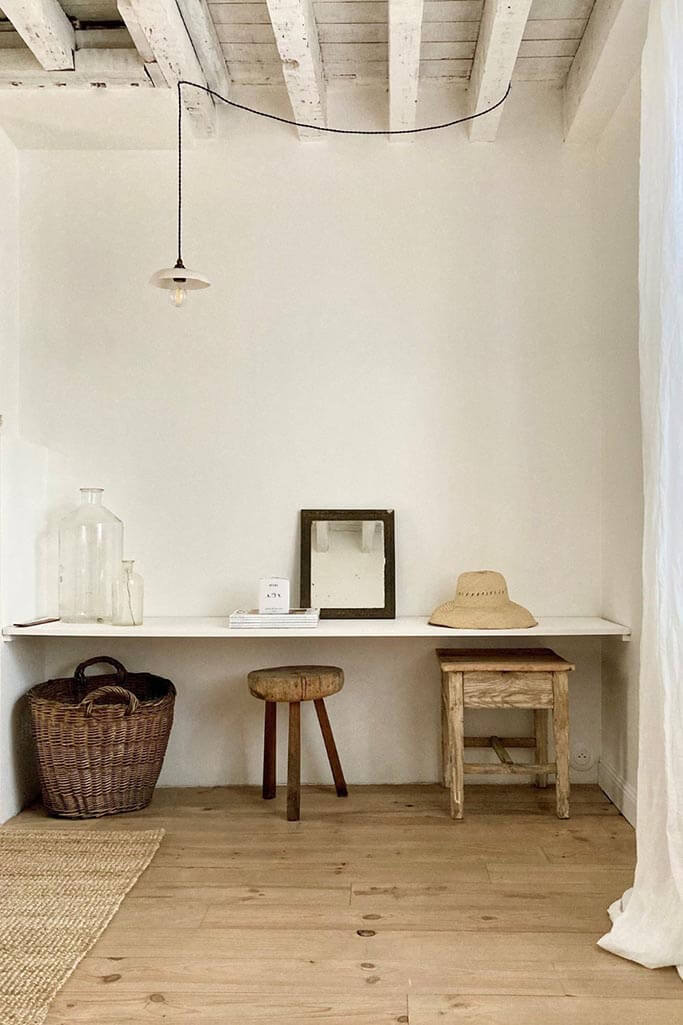 6 Main Principles of Slow Home Design
In The Slow Design Principles, Fuad-Luke and cowriter Carolyn F. Strauss discuss six key elements. Note that when they talk about slow design examples they're covering a much broader range than just interior design, but creating a slow interior certainly falls within the discussion.
The principles are…
Reveal: Considering things that are often forgotten, such as a lesser known product or a natural material that used to be popular, but has fallen out of fashion.
Expand: This is where the imagination comes in as we consider how things can be used in ways we never thought of before.
Reflect: Before moving forward, think about what you've discovered or what your already know. This is called "reflective consumption" and I think it's a great term!
Engage: Community and collaboration play a huge part in slowing down the design process, as it is through others we learn about the world around us – and about ourselves.
Participate: Be an active participant in the design process. This could mean creating things for your home yourself or going to watch someone create it for you.
Evolve: Don't be afraid to change, grow and accept things that may be outside your realm of comfort.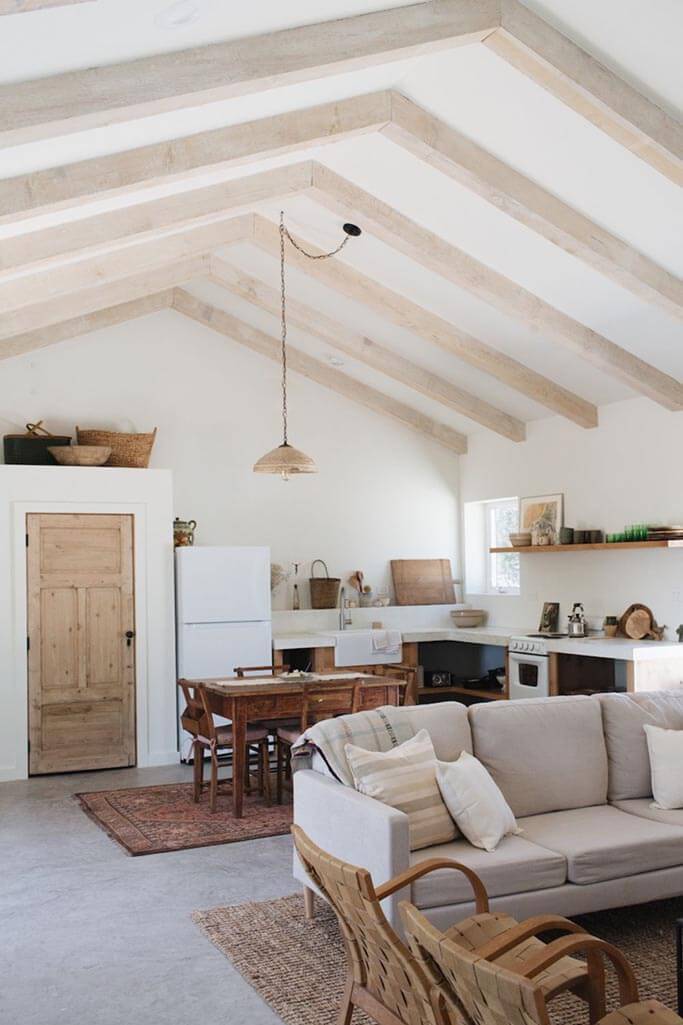 What is a Slow Interior?
A slow interior is the result of slower design process. It's a place to embrace slow living and be conscious – and grateful – of our surroundings. A space created by making mindful choices about the things we buy and bring into our homes.
While the term "slow" has come to be almost a dirty word – something to be avoided at all costs – I think it's so important to remember the beauty in slowness. Think about the time it takes to craft a wooden chair or crochet a blanket or paint a piece of art. The time, skill and love that goes into making the things in our home should be celebrated – don't you think?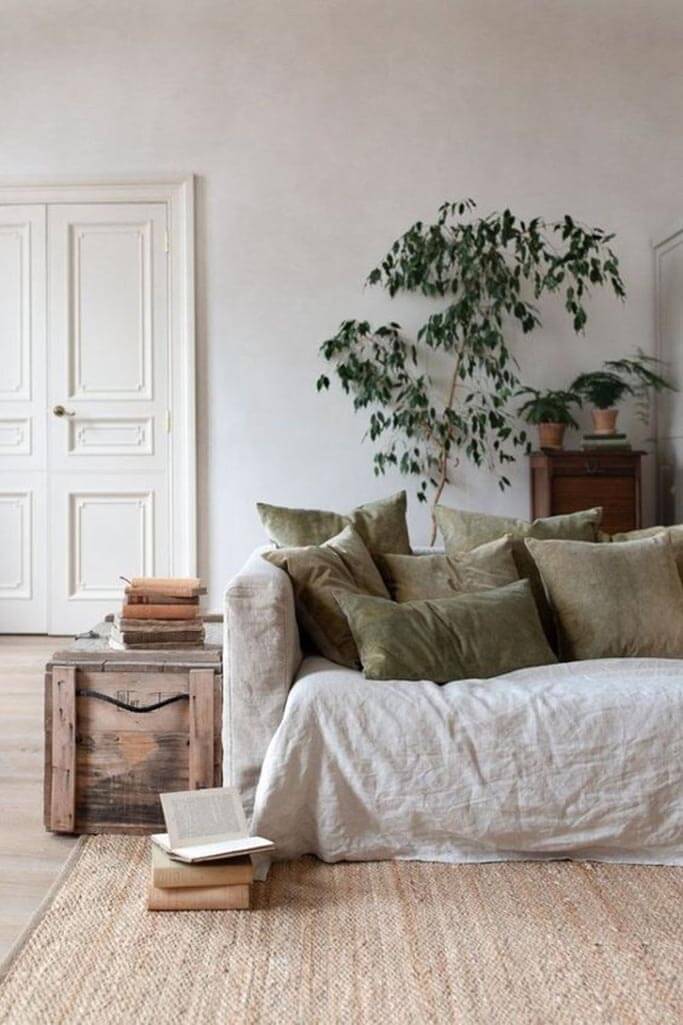 Need help choosing eco-conscious furniture and decor for your home? That's what I'm here for!
5 Tips for Creating a Slow Home
Now that we know what a slower design process means, it's time to learn how to implement these ideas into our homes. And here are five ways to do so!
Take Your Time
Might seem kind of obvious, but of course taking your time – meaning moving slowly – is going to be the first step in creating a slow space. If you're prone to impulse purchases, try creating a list of things your home needs or you know you really want. When you're shopping or browsing online, if you see something that isn't on your list – don't buy it.
Consciously considering the things you bring into your home means having an interior space that is "finished" is going to take time. And that's okay. Creating your home should be an enjoyable, slow moving process. We've been living in our home for over two years and I certainly don't consider the interior "done." In fact, it hasn't changed much since we moved in because I like taking my time.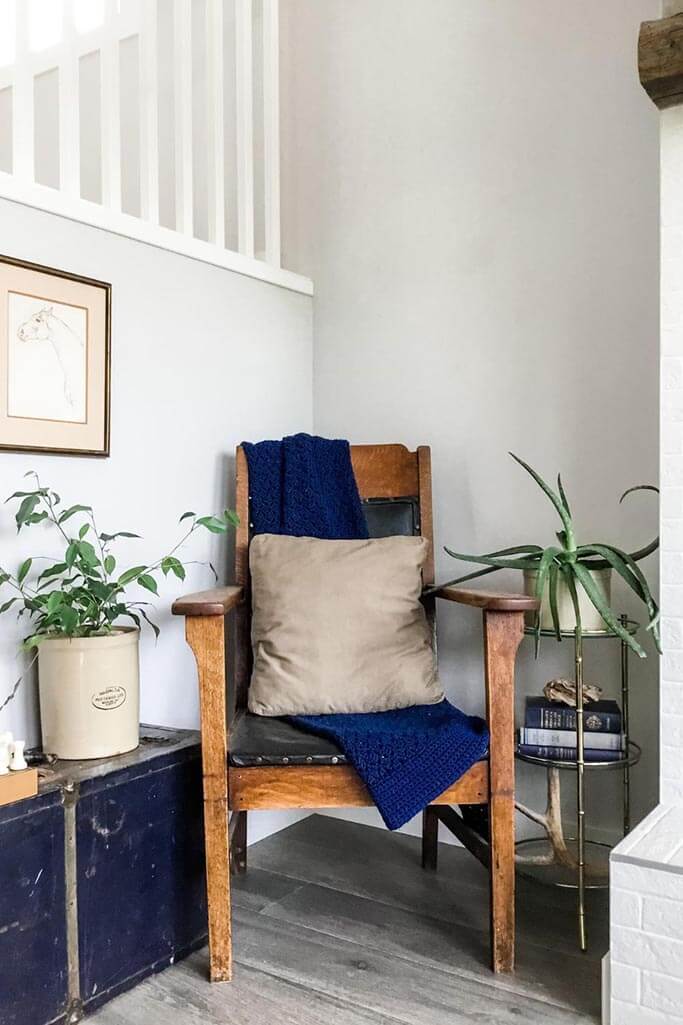 Buy Handmade
There's nothing like making things by hand to make you realize how much time, effort and patience it takes. And if you've never made anything for your home or it's not your thing, I highly suggest either giving it a try or visiting a local workshop so you can observe a talented craftsperson at work.
I firmly believe that people should be paid fairly for the hard work they put into their creations, which is why I don't mind paying a bit more when I know the money is going directly to the maker. This is why Etsy is one of my all-time favourite places to shop for home decor. Plus, you can actually filter Etsy searches to show you sellers who live in your area.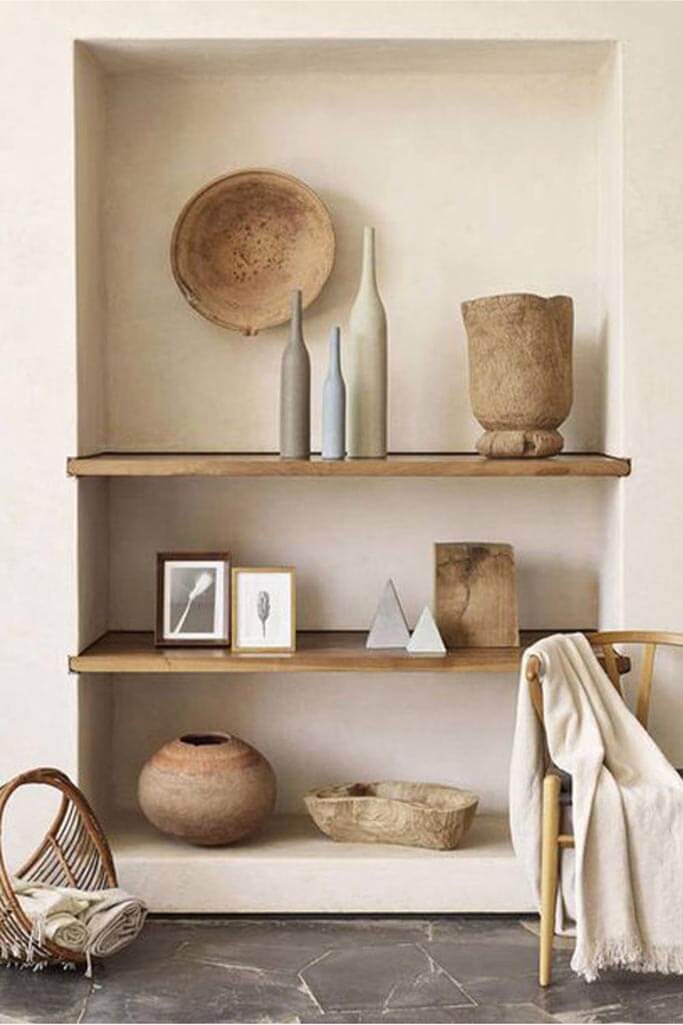 Buy Local
As I alluded to above, buying local is another way to slow down the design process. It takes a page from the slow food movement, which champions buying locally produced food as much as you can. A slow interior should incorporate things like locally made furniture, artwork from local artists and thrifted or antique items from your local secondhand shops.
Does that mean that everything in your home has to be local? No, of course not. Because creating a slower home isn't about being perfect. It's actually about being imperfect and being okay with that. And remember that "local" doesn't always mean your town or city. It could mean your province or state or even your country.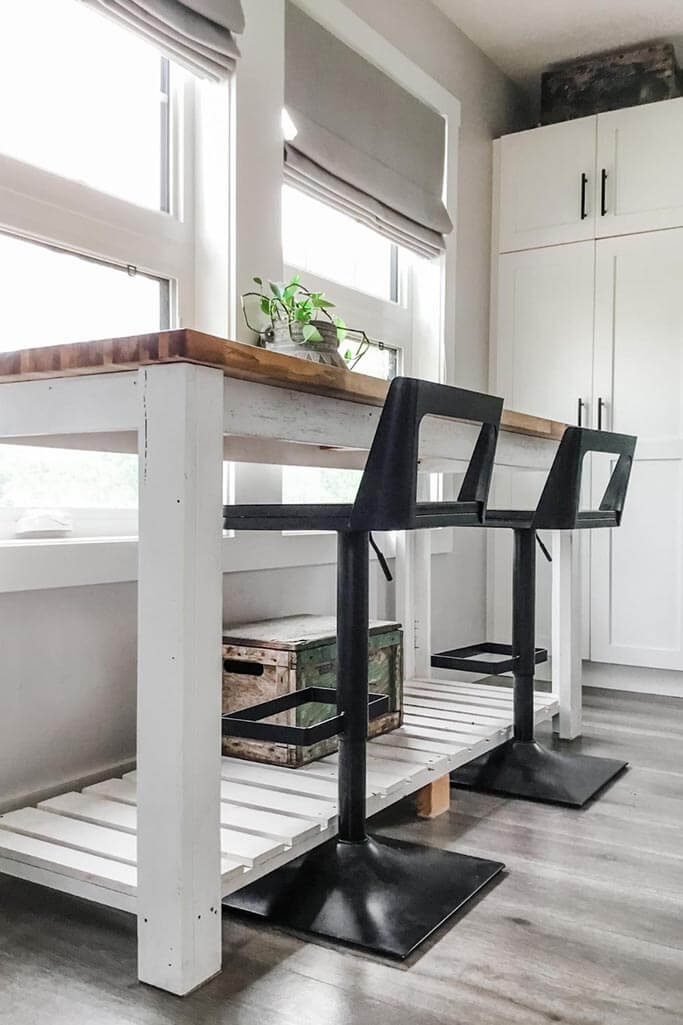 Invest in Slow Furniture
The slow furniture movement is, again, an extension of the idea that quality and sustainability should be prioritized over speed and affordability. That isn't to say that slow furniture needs to be expensive and unattainable. It simply means that we need to more carefully consider why fast furniture is so cheap.
Creating slow furniture takes durable materials and enhanced craftsmanship, which of course translates into a higher price tag. But if you consider your furniture an investment rather than just something you need to buy, then it makes sense to spend a little more now for something that is going to last far longer than a piece of fast furniture would.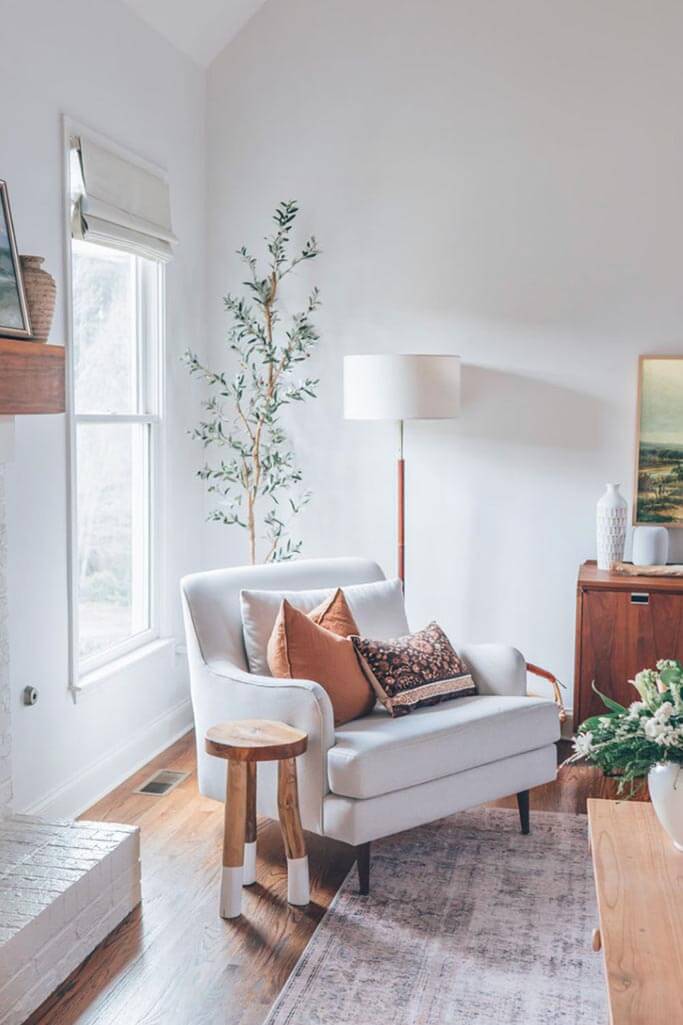 Don't Shop – Collect
Part of living more sustainably, whether that's at home or in other areas of our lives, is reframing how we think about the things we buy. I always ask myself a few different questions before I buy something. For example, where am I going to put it? If I'm buying something just to buy it and don't have a space for it that usually means a no.
If we think of the items we bring into our homes as things we're collecting – not just buying, it becomes more about the long term. Maybe one day you're going to pass your items onto your kids or gift them to another family member or dear friend. Or maybe you'll resell them for someone else to enjoy. Either way, the end place for our home items should never, ever be the trash.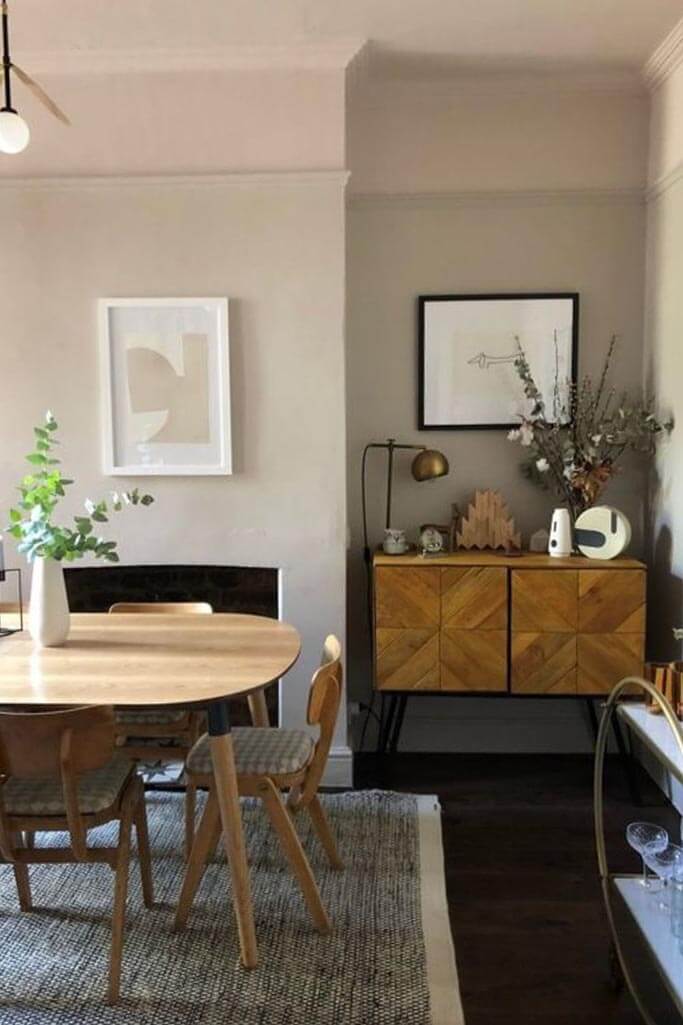 And that's the slow design movement! What do you think – is it something you'd like to incorporate into your home? If so, take a look at some of the most sustainable furniture brands that would work perfectly in a slow home.
And if you're really not sure what you want to do in your home, you may want to visit my e-design page – I can help!
Have you ever heard of slow design before? Is it something you have or would consider incorporating into your home? Leet me know in the comments!
PIN ME!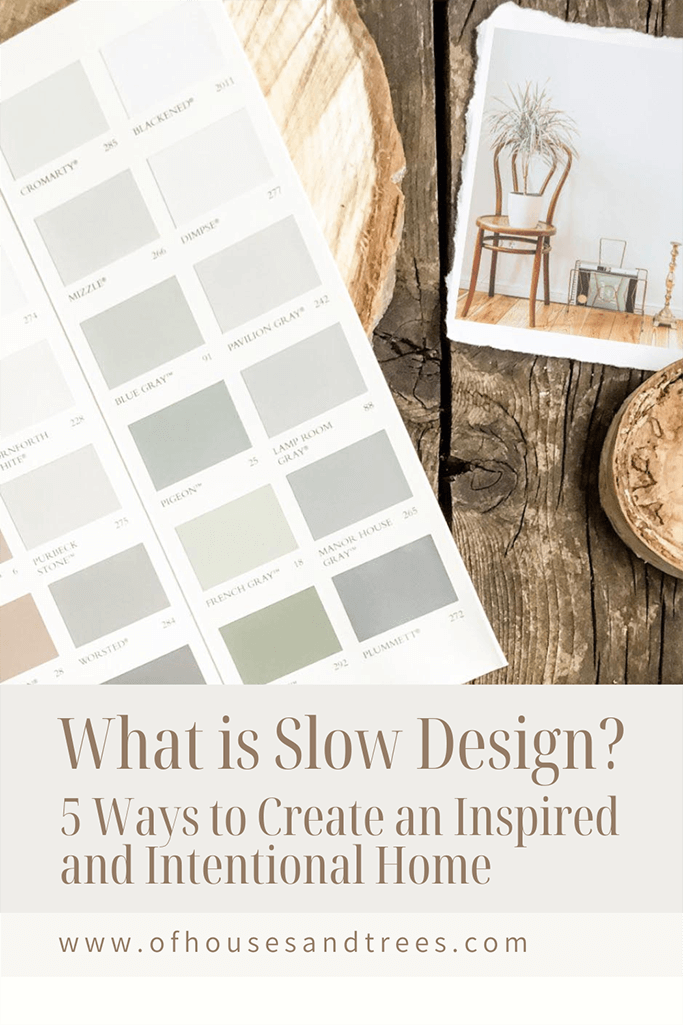 Posted on June 15, 2022
Need help choosing eco-conscious furniture and decor for your home? That's what I'm here for!
What is Slow Design? 5 Ways to Create an Inspired and Intentional Home