Building a home? Who says all the building materials have to be brand new? Reclaimed building materials are a much more sustainable option and can often save you money.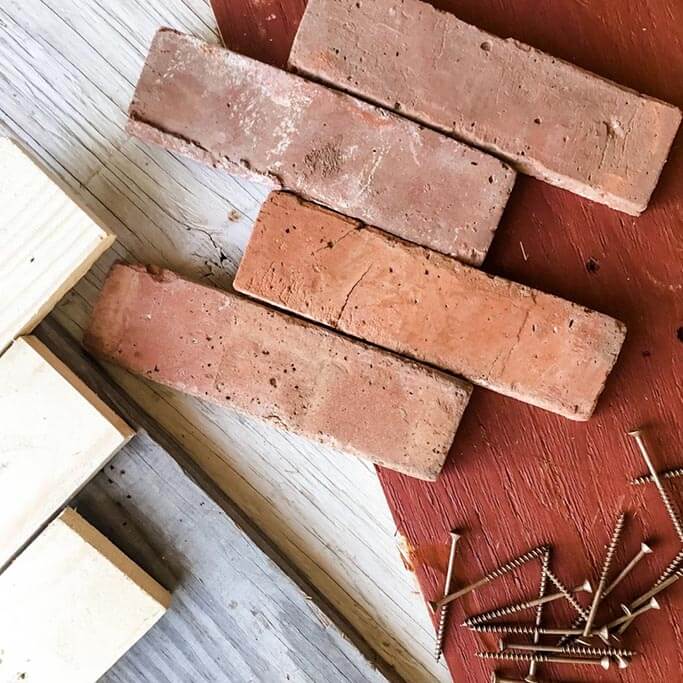 Plus, reclaimed materials and fixtures can add a level of character to your home that just wouldn't be possible with brand new materials.
It's just like with thrifted clothing and decor and the saying "shop secondhand first." Well, you can shop secondhand first when building a home too.
Of course, this also applies to renovating your home – there's no need to bring in brand new materials and fixtures when there are so many pre-loved ones out there.
Read on to learn the many ways we incorporated reclaimed materials into our own home. Or skip ahead to discover six places to find reclaimed materials – and how you can get them for free!
I've also included examples from the homes of others who love all things reclaimed. Hopefully they inspire you!
Note that this post may contain affiliate links, meaning if you click on a link and make a purchase a small percentage of the sale goes to yours truly. Please know that I strive to only feature eco-conscious products and brands.
How We Used Salvaged Building Materials in Our Home
When we built our home a couple years ago, it was really important to me to incorporate reclaimed construction materials for a few reasons.
The first was that it's a much more eco-conscious way to build a home then to use completely brand new materials. Even if the new materials are made from recycled content or from sustainable components, they still aren't as earth-friendly as something pre-existing.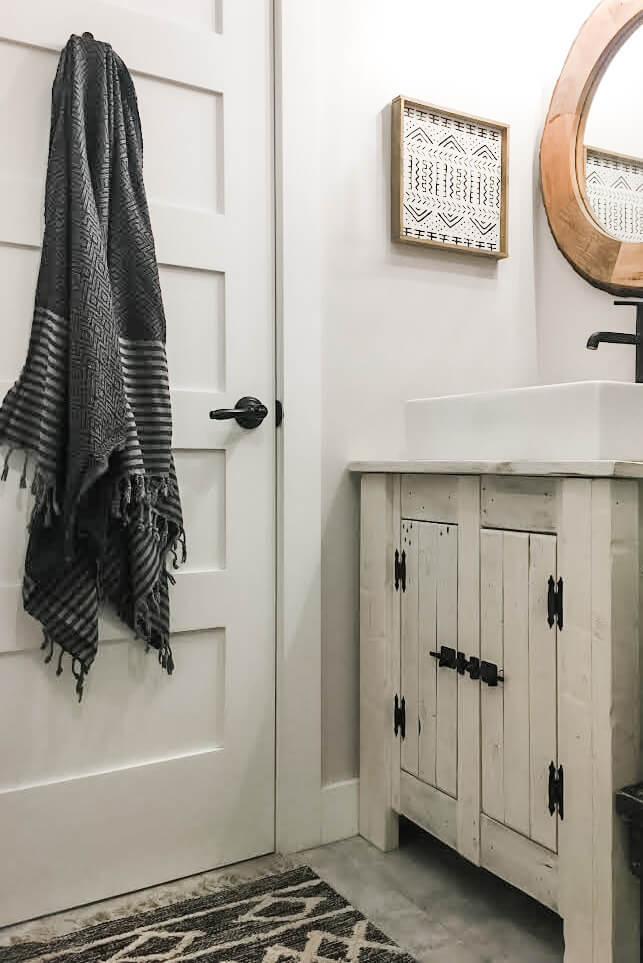 We used reclaimed materials in so many different ways – our fireplace mantle, our custom-made barn door, our antique claw tub, sinks, bathroom vanities, multiple light fixtures and so much more. Dive into our sustainable home build here.
Where to Buy Reclaimed Building Materials
There are actually a lot of places you can find and buy used construction materials. From in-person shops to online marketplaces, here are three of the best places to start your search.
Salvage shops
Salvage shops are definitely my favourite place to find reclaimed materials. Probably because I had such amazing luck when we were building our home. For those of you who don't know, a salvage shop is basically a recycled building materials store.
Often the materials were brought in by the store's owner. The owner of one of the salvage shops where I live actually visits demolition sites and reclaims materials such as old bathroom fixtures, light fixtures, hardware, structural elements and more.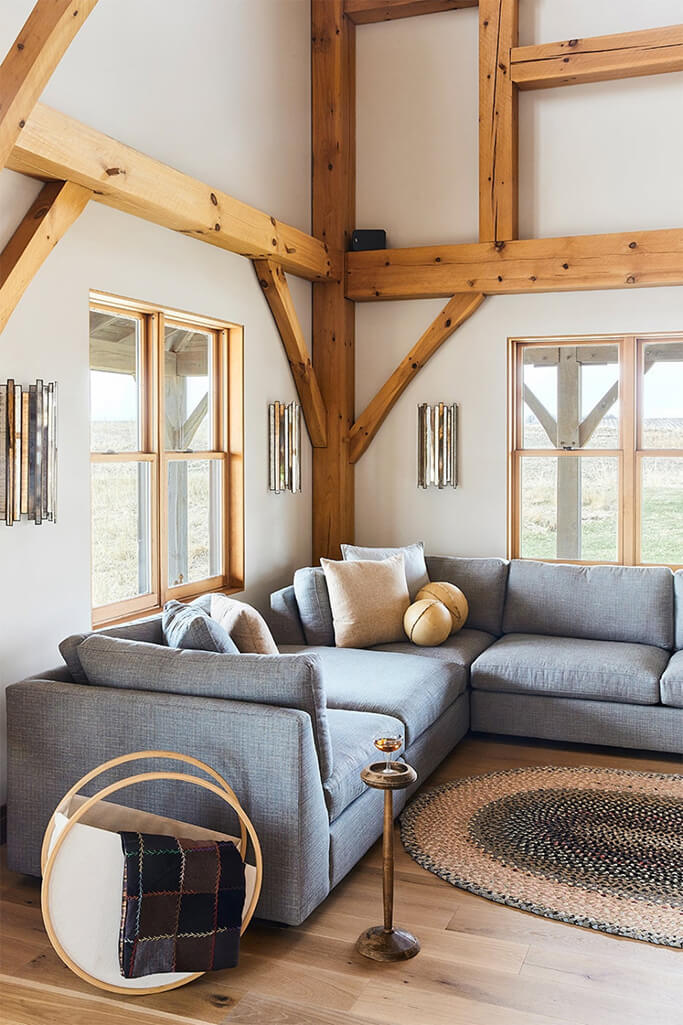 You could also consider a Habitat for Humanity Restore a salvage shop as they carry a lot of reclaimed construction materials, as well as extra and leftover construction materials. In this case the materials are donated to the Restore and then the proceeds go to the organization, which builds homes for those in need.
Online buy and sells
Whichever online buy and sell you like to use, hop on there and take a look around. People sell everything from construction materials such as windows and siding, to interior finishes like flooring and paint – even supplies for your outdoor living spaces. Here you can find recommendations for the best paint to use on outdoor wood furniture. You can often find partially used – or fully unopened – exterior paint cans on buy and sells.
I was able to find three of our home's light fixtures on a buy and sell. Two of them hadn't even been installed because the seller changed her mind and the third looked brand new. I also found a barn door that had never been used as well as barn door hardware that – you guessed it – was new and still in the box. Same goes for both of our bathroom sinks.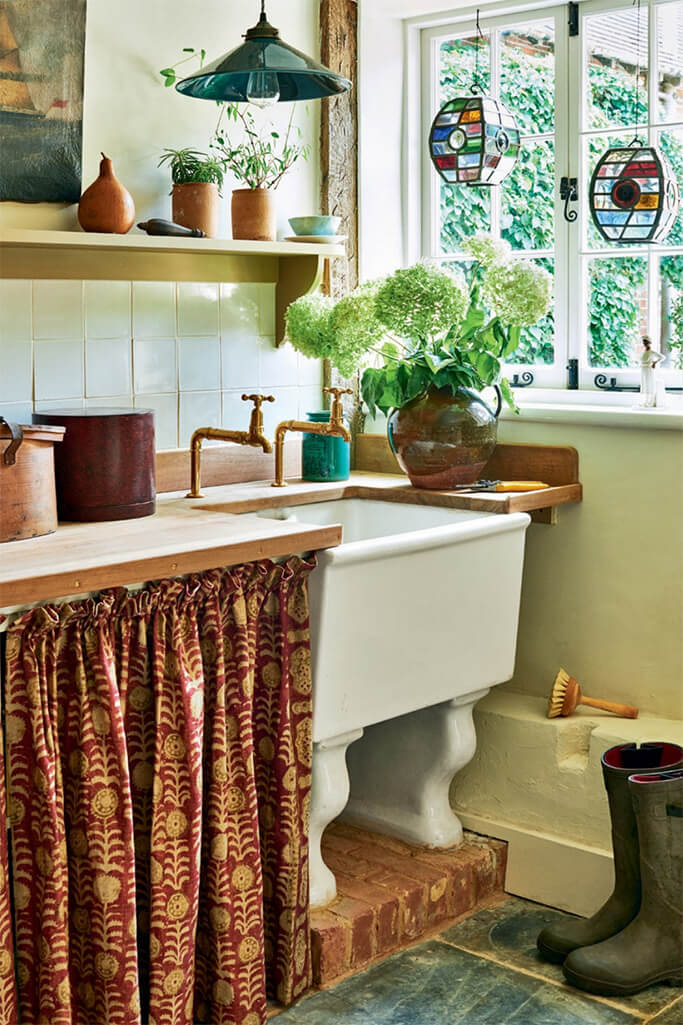 The moral? Sometimes "reclaimed" doesn't even mean used. It's amazing how often people will buy things, but then change their mind and not be able to return it. These items are all already in the waste stream, meaning they've already been manufactured and purchased. So it's much better to buy something "new" in that sense then go to a store and buy materials and fixtures there.
Garage sales
Before there were online buy and sells, there were garage sales. And thankfully virtual hasn't completely taken over in-person as people still hold garage sales frequently. While you're probably more likely to find used toys and clothing than you are to find used building materials, it never hurts to look.
Perhaps someone replaced their kitchen sink and is now selling their old one for a fraction of the original price. Or maybe they bought too much paint, tiles or grout and want to get rid of the excess. Again, in this case the materials aren't actually used, the boxes just might be open – leaving the product completely untouched.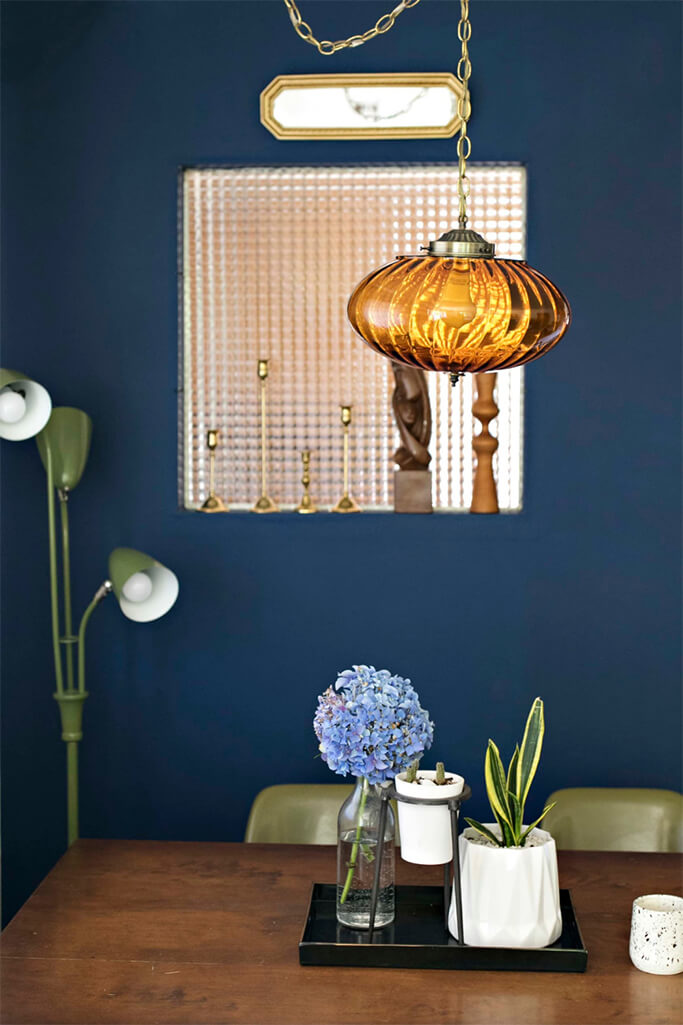 Garage sales are of course a great place to find used furniture and home decor. So don't forget to watch out for gems while you're on the hunt for building materials.
Need help choosing eco-conscious furniture and decor for your home? That's what I'm here for!
Where to Find Used Building Materials for Free
Don't want to spend money on something that was likely destined for the dump? If you're lucky – and you look hard enough – you might not have to to! There are a few different places you should definitely check out if you want to score some freebies.
Local eco-centres
If you're wondering, "what's an eco-centre?" I'm gonna tell you it's just a fancy way of saying the dump. Where I live, the eco-centre is the place you go to drop off your plastic recyclables, glass containers, old appliances, broken furniture and all those other things we throw away.
And while some of these facilities don't let you take items away, there are others that have a take it or leave it sections. Essentially, it's a place for people to leave things they think someone else could use. This could mean a bicycle with a flat tire, or it could mean remnants from a construction job.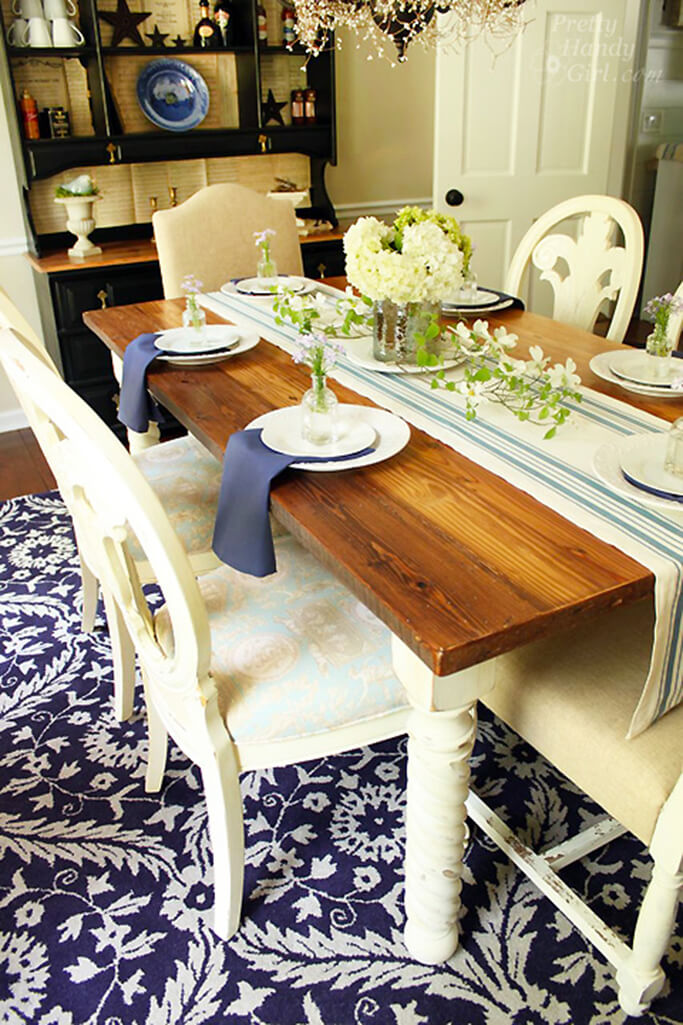 Look for items such as 2x4s, plywood, drywall, toilets, mirrors, faucets – really anything you think could be repurposed. Yes, you are going to find a lot of stuff that cannot be reused. But you just never know unless you give it a try. And since you don't have to pay for anything you find, there's nothing to lose by trying!
Residential demolition sites
Salvage building materials yourself by visiting demolition sites in your community. I know people who have approached the on-site workers at a tear-down site and were able to take a look around before things were hauled away.
Another way to find materials from demolition sites is to check online. I recently bought several boxes of reclaimed brick tile from someone who had driven to another province to visit a demo site after learning online that if he hauled away the 100-year old brick – he could have it for free! He then cut the bricks into tiles that he used in his shop and sold the remainders to me.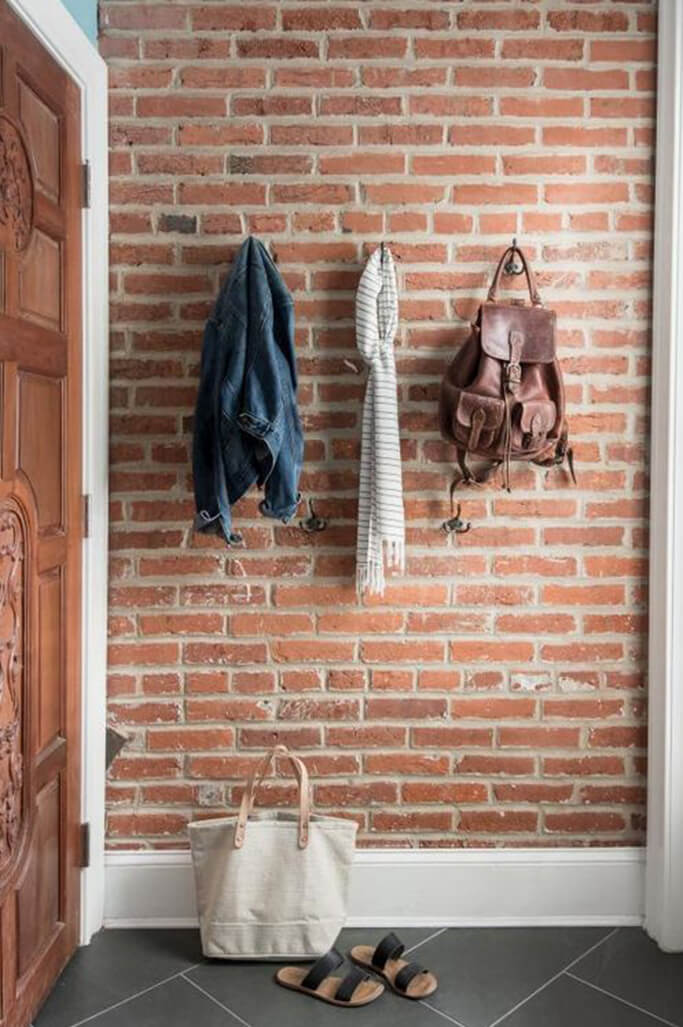 Another way I was able to get salvaged building materials for our home is because my mom saved some of the items from my grandma's house before it was tore down. It's a bit of a specific situation, but it just goes to show that older homes are often filled with treasures.
Family, friends and neighbours
At any given time you likely know somebody who is building or renovating. And if you don't, then definitely someone you know does. So ask around! It's pretty likely they'll happily give away any leftover new materials or used items that are being replaced.
Homes under construction or renovation almost always have a dumpster out front. Inside there could be anything from large pieces of plywood, to partial 2x4s, to nails and screws, to who knows what else. Not that I'm telling you to go dumpster diving through your neighbours construction remnants, but if you get their permission first? Then that's exactly what I'm saying.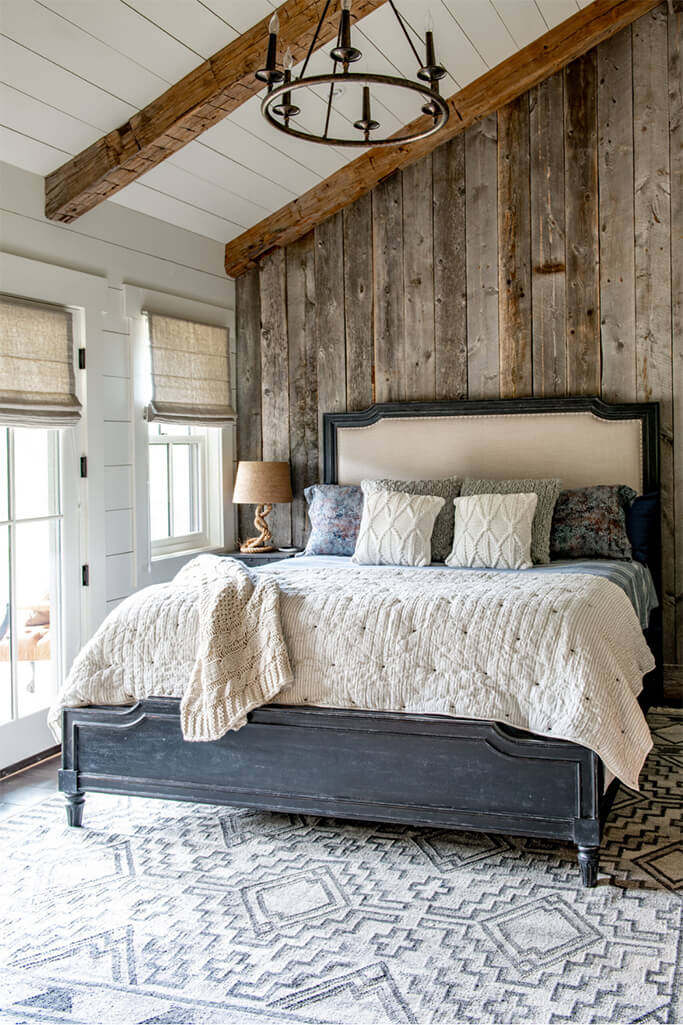 And since there's almost always an online alternative these days, sites such as NextDoor and Freecycle are great places to find listings for building materials being given away for free.
And these six ideas for places to find reclaimed materials for your home are just the beginning! Don't be afraid to be unconventional with how you search for materials and products for your home. Keep your eyes and ears open, get the word out that you're on the hunt and good – and sustainable – things will come to you.
Want to learn more about eco-conscious living options? Then be sure to visit my post about shipping container homes. And if you need help finding used materials for your house, or any other green home products for that matter, check out my e-design services!
Have you ever incorporated reclaimed building materials into your home? Let me know in the comments!
PIN ME!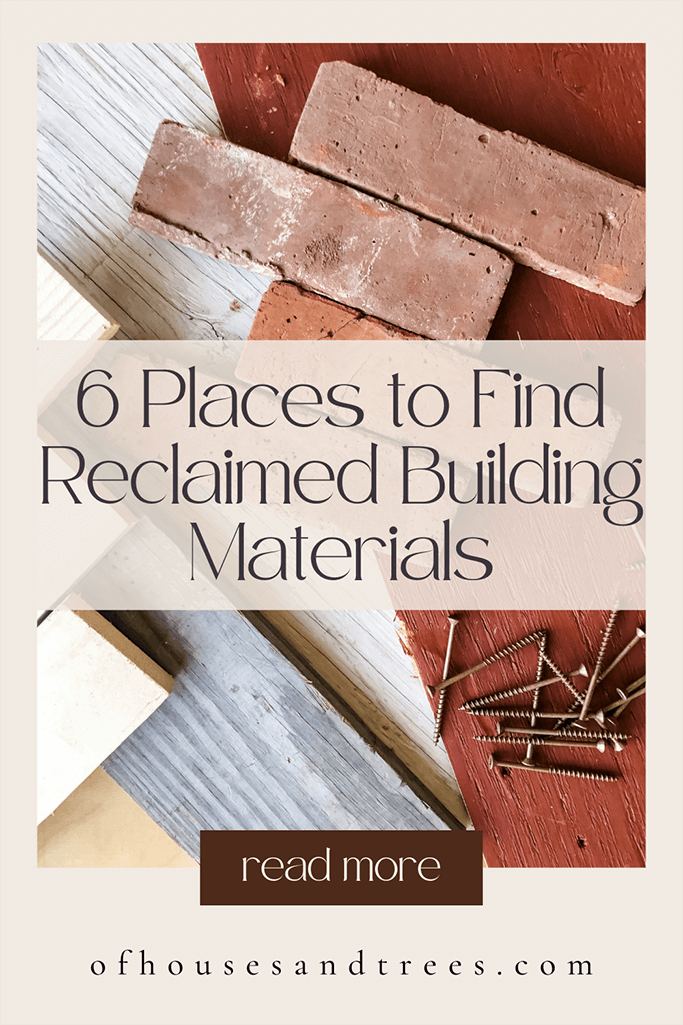 Posted on April 5, 2022
Need help choosing eco-conscious furniture and decor for your home? That's what I'm here for!
6 Places to Find Affordable (Or Free!) Reclaimed Building Materials