There are so many reasons to live in a container home – and so many places to find container homes for sale right now!
I'm sure that whoever first built a home using a shipping container was thought to be a little out there by their friends and family. But these days shipping container homes are way more common. Entire neighbourhoods filled with container homes have even become a thing.
So, why are container homes so popular? As more and more homeowners begin to realize the benefits of small-space living and prioritize simplicity and sustainability, the shipping container home has become a great option. It's a unique style of living, but many swear by it, and its simple construction allows for tons of creativity.
Ready to dive into the many benefits of living in a shipping container home – plus check out some of the coolest container homes currently for sale? Then let's get started!
Note that this post may contain affiliate links, meaning if you click on a link and make a purchase a small percentage of the sale goes to yours truly. Please know that I strive to only feature eco-conscious products and brands.
Prefab Container Homes are an Affordable Option
Probably the number one reason shipping containers have become so popular is that they are so much more affordable than a traditional house. Because container homes are made using pre-built containers, the amount of building supplies and labour needed to finish them is significantly reduced.
One of the big areas of cost savings are due to the fact that shipping containers are already structurally sound. Traditionally built homes need all kinds of engineered materials to ensure they're safe for habitation. When you add up all the additional costs – it makes a huge difference.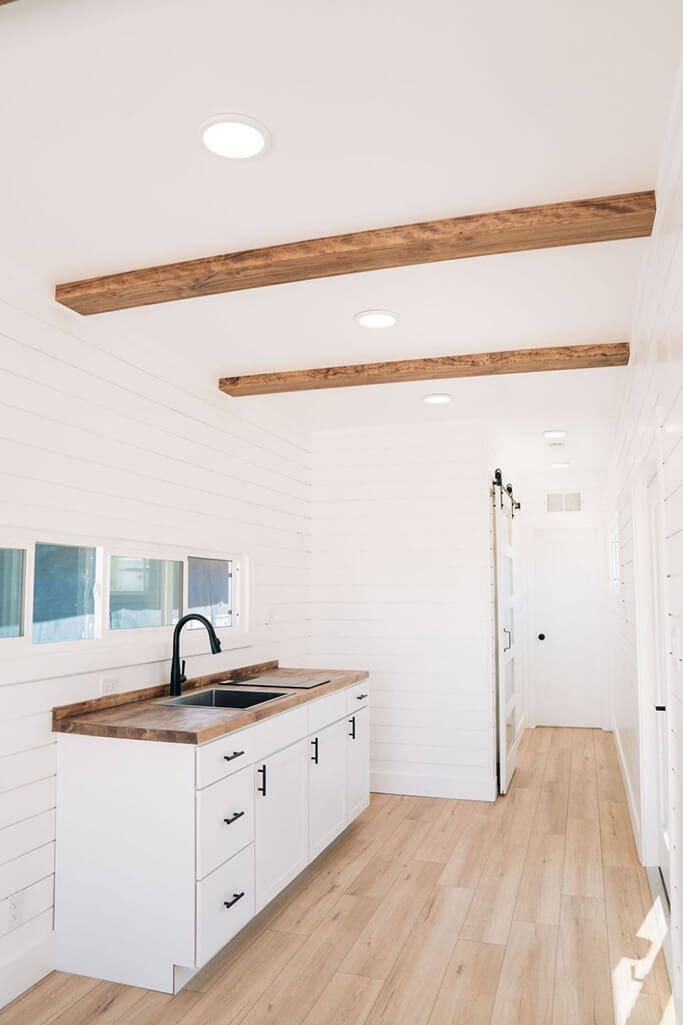 Shipping Container Homes are Sustainable
Aside from affordability, the other major reason for the container home's surge in popularity is the sustainability-factor. While you can buy container homes built from brand-new containers, why would you when instead you can buy one made from a used container?
Building a home from a slightly used container means you're still recycling something that's already in the waste stream, but you're balancing the green factor with the high-quality materials factor. And an even more sustainable option is to look into used container homes for sale.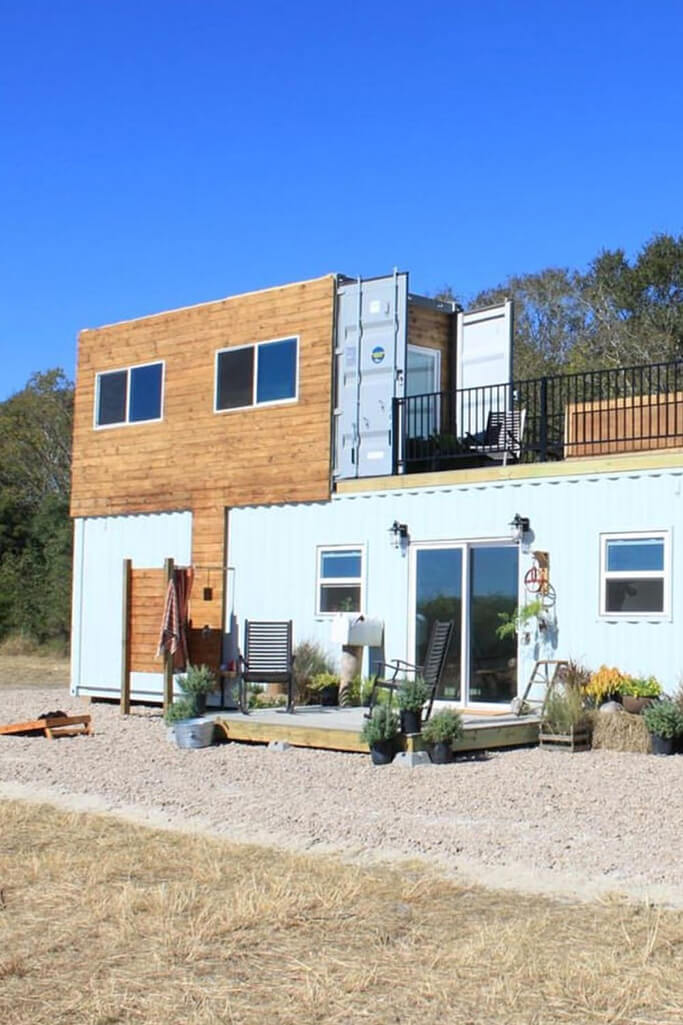 Modular Container Homes are Durable
Another reason container homes are so popular is they are extremely durable. Think about it – they're built to travel stacked on top of each other out on the ocean for miles and miles. They'd have to be durable to withstand that!
Plus, when multiple containers are linked or stacked on top of each other to increase living space, they're welded together, creating a strong building envelope that can withstand all kinds of weather conditions.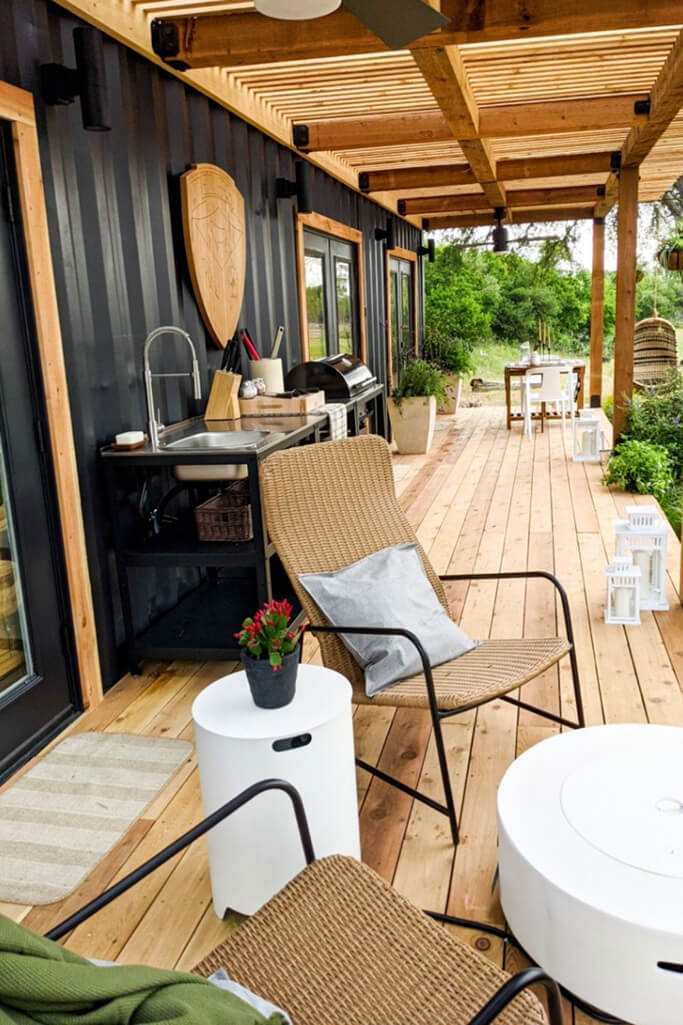 Need help choosing eco-conscious furniture and decor for your home? That's what I'm here for!
Turnkey Container Homes are Easy to Maintain
A properly insulated and sealed home will go a long way to keeping it moisture free, which is why buying a prefabricated turnkey modular container homes is a much safer avenue than DIY if you don't have a lot of building experience.
If you're set on going the DIY route, there are many ways to keep moisture out of shipping containers, but the gist is to keep it as ventilated as you can and invest in a quality dehumidifier.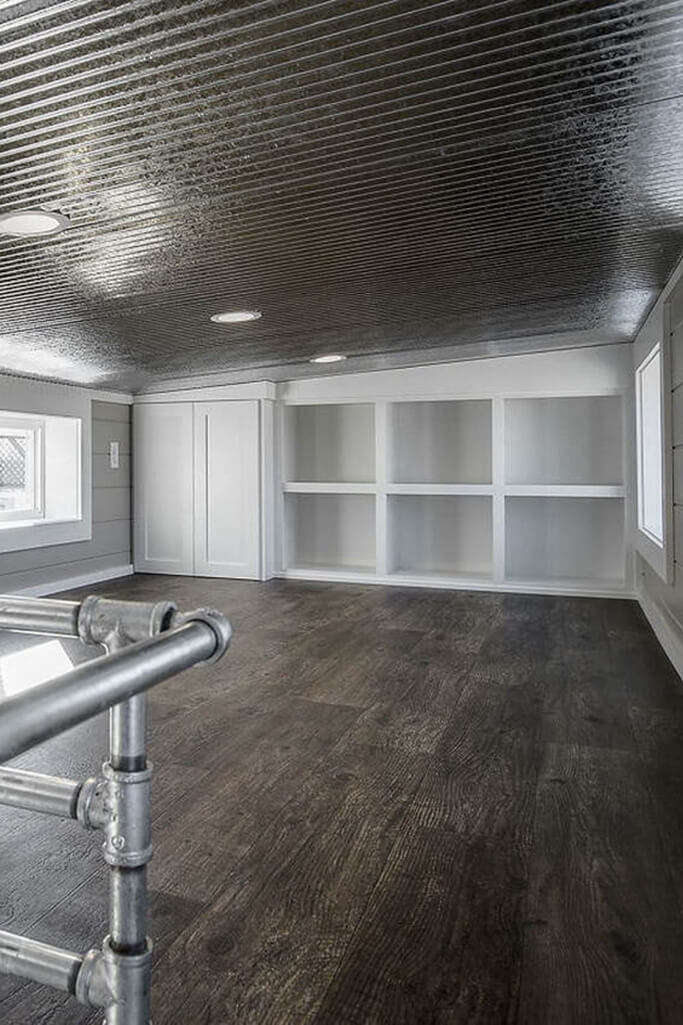 Container Homes are Just Plain Cool
If all of the above reasons to live in a container home aren't enough to convince you of their benefits – maybe how cool they look will do the trick. Container homes blend modern and industrial style to create a home that emphasizes clean straight lines and simplicity.
And if you think there's only so much you can do to spruce up a container home, you should checkout some of the high-end large container homes for sale and see what a few shipping containers and a whole lot of imagination can do.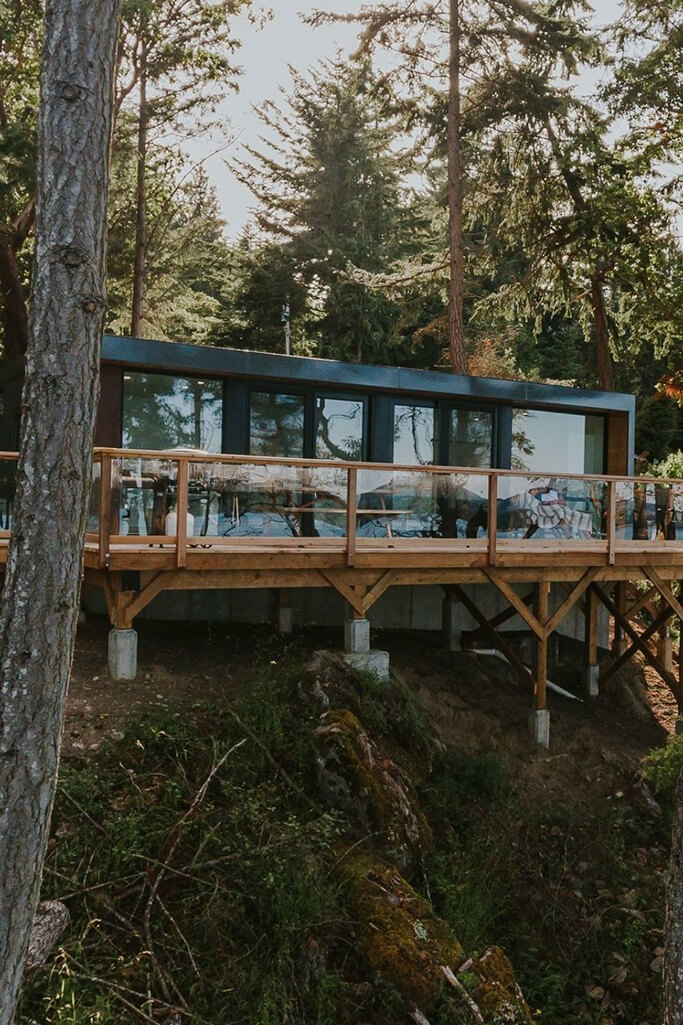 Other Places to find Shipping Container Homes Online
While there's no shortage of container homes builders out there, if you're looking for other places you can buy container homes check out these two options.
Shipping Container Home Listing Sites
Sites like Tiny House Listings are places people can list their for-sale-by-owner shipping container homes. The best part is you can search for homes by location, so it's super easy to narrow down what's readily available to you. You could also simply type "container homes near me" into a search engine and see what comes up if location is a big factor.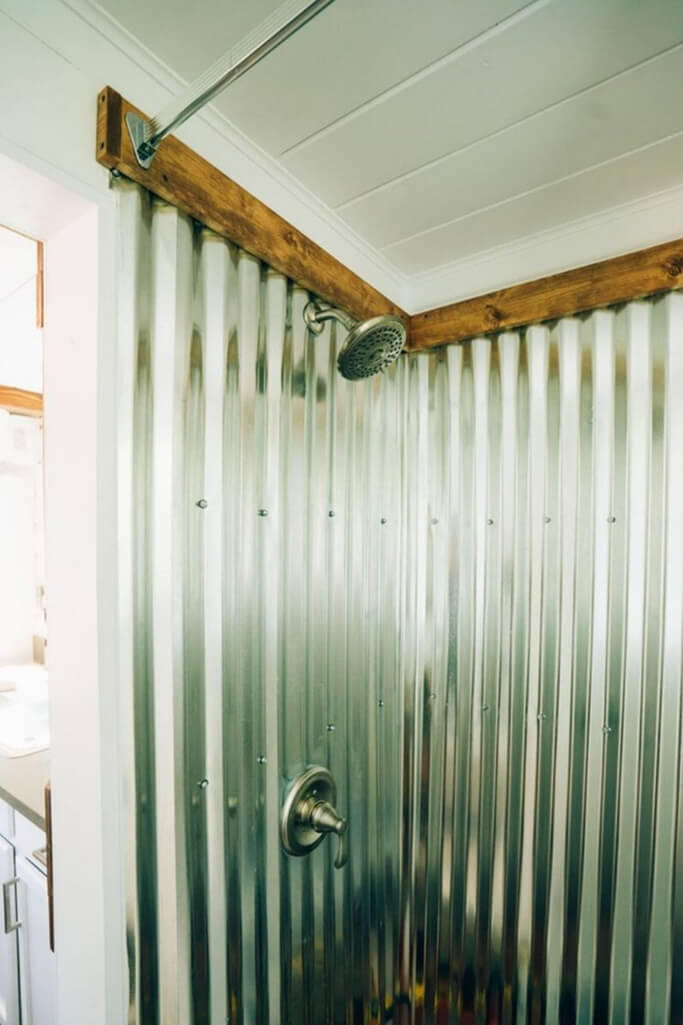 Find Used Shipping Containers for Sale on Local Buy and Sells
If you feel confident you can pull off the DIY shipping container route then go for it! There are many ways to go about finding used shipping containers, but starting with a local buy and sell is probably the best place to start.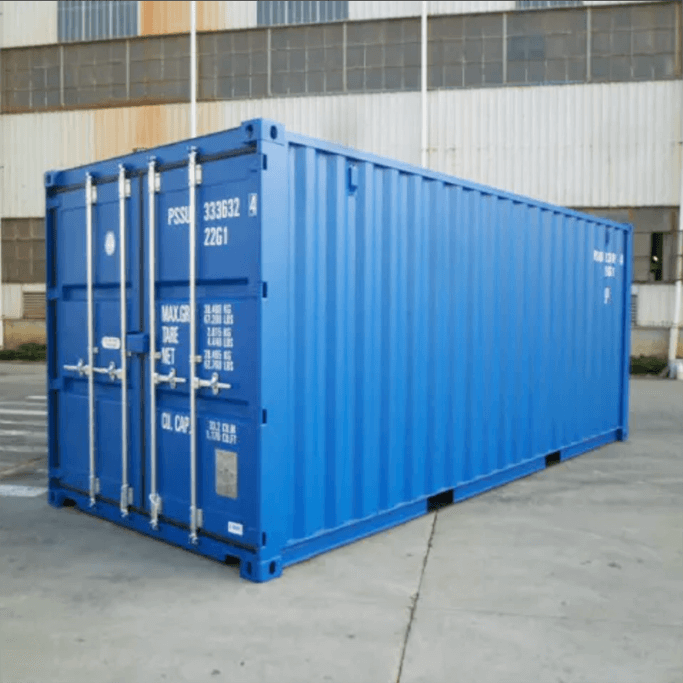 Now that you know all about the benefits of shipping container homes, plus five places you can find container homes for sale online, I hope all your small space living dreams come true! If you'd like to read all about the benefits of tiny living from the point of view of experts (including me!), you can do so right here.
And before you go, you should also check out my post all about living off grid. Need help picking out eco-conscious furniture and accessories for your home – no matter the square footage? Read all out my sustainable e-design services.
PIN ME!
Posted on March 28, 2022
Need help choosing eco-conscious furniture and decor for your home? That's what I'm here for!
Benefits of Container Living + 5 Container Homes for Sale Right Now