Yup. We're talking about underwear. Why? Well, because Of Houses and Trees is about sustainable everything. And your undies – they're an everything.
Now, I'm a huge proponent for buying whatever you can secondhand. I even wrote a whole post about the subject and made a video too. But used skivvies…? First off, any of the thrift shops I frequent won't sell secondhand undergarments unless they still have the tags on them and therefore are not actually used.
Second, most people probably want to puke in their mouth at the thought of wearing someone else's intimate apparel. But, to be honest… I might consider doing it. I mean – as long as they're clean right? Plus, you can freeze used items to help kill off anything that might be living on them.
Am I grossing you out yet? Okay. I'll stop. And tell you five reasons why when buying new underwear – it should definitely be organic!
Note that this post may contain affiliate links, meaning if you click on a link and make a purchase a small percentage of the sale goes to yours truly. Please know that I strive to only feature eco-conscious products and brands.
Organic Underwear is Better for the Environment
The first reason on any of my "5 reasons" posts is always going to be that it's eco-friendly. Organic underwear is made from organically farmed cotton, bamboo, hemp or other natural fibres. And, just like organically farmed food, organically farmed fibre crops are better for the environment.
According to the Organic Trade Association, certified organic fibre must be grown without the use of toxic pesticides, synthetic fertilizers and genetic modification. And a study by Textile Exchange found that, when comparing conventionally produced to organically produced cotton, organic cotton has the potential to reduce global warming effects by 46%, reduce soil erosion by 26% and reduce energy use by 62%.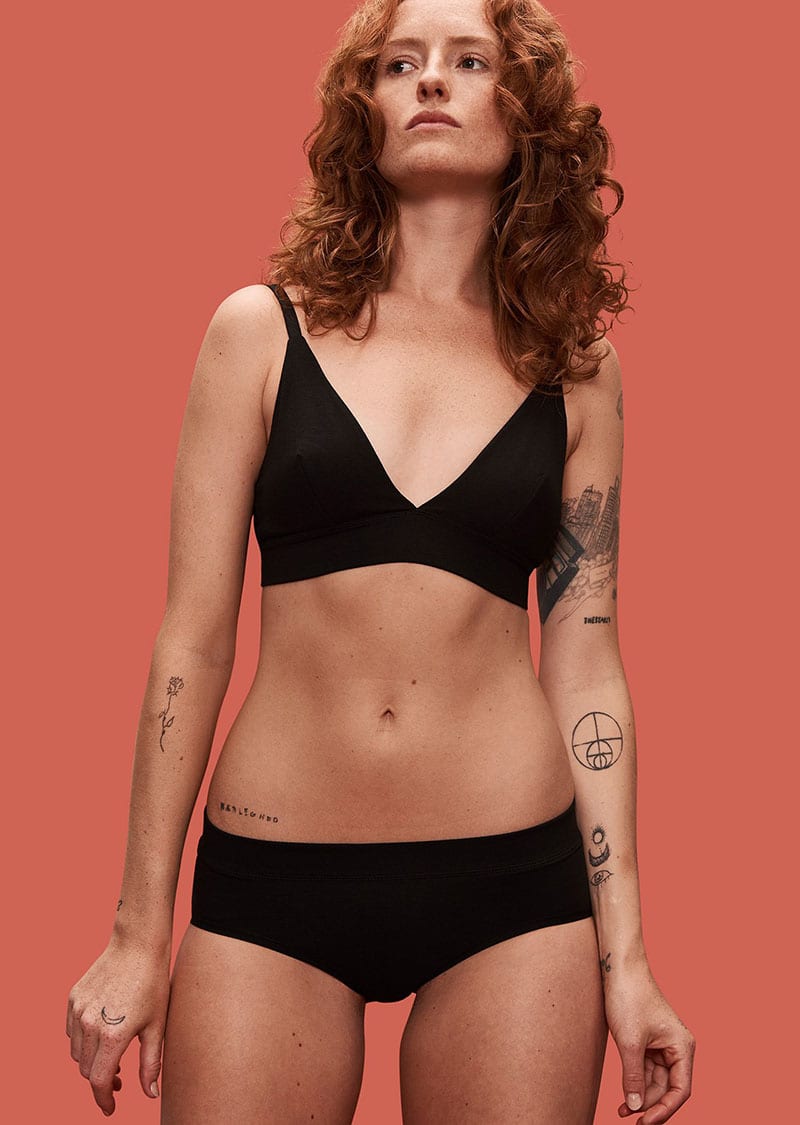 Organic Underwear is Better for Human Health
What's good for the environment is good for human health too. Think about it, all of those herbicides, pesticides and chemical fertilizers used on conventionally farmed fibre crops are going to end up on the fabric that ends up on your skin. And when we're talking about underwear, it's like right on your skin.
Besides chemicals applied to crops before they've even been made into fabric, there are also all the chemicals added to non-organic fabrics before they're sold to consumers. Formaldehyde, perfluorinated chemical (PFC), nonylphenol ethoxylate (NPE), p-Phenylenediamine (PPD) – with many of these chemicals linked to health issues like allergies, hormonal disruption and cancer.
Not only is organic underwear good for your health, but it's also good for the environment. So grab a pair and slide 'em on. Like these organic cotton boxers by Organic Basics. Now, doesn't that feel nice?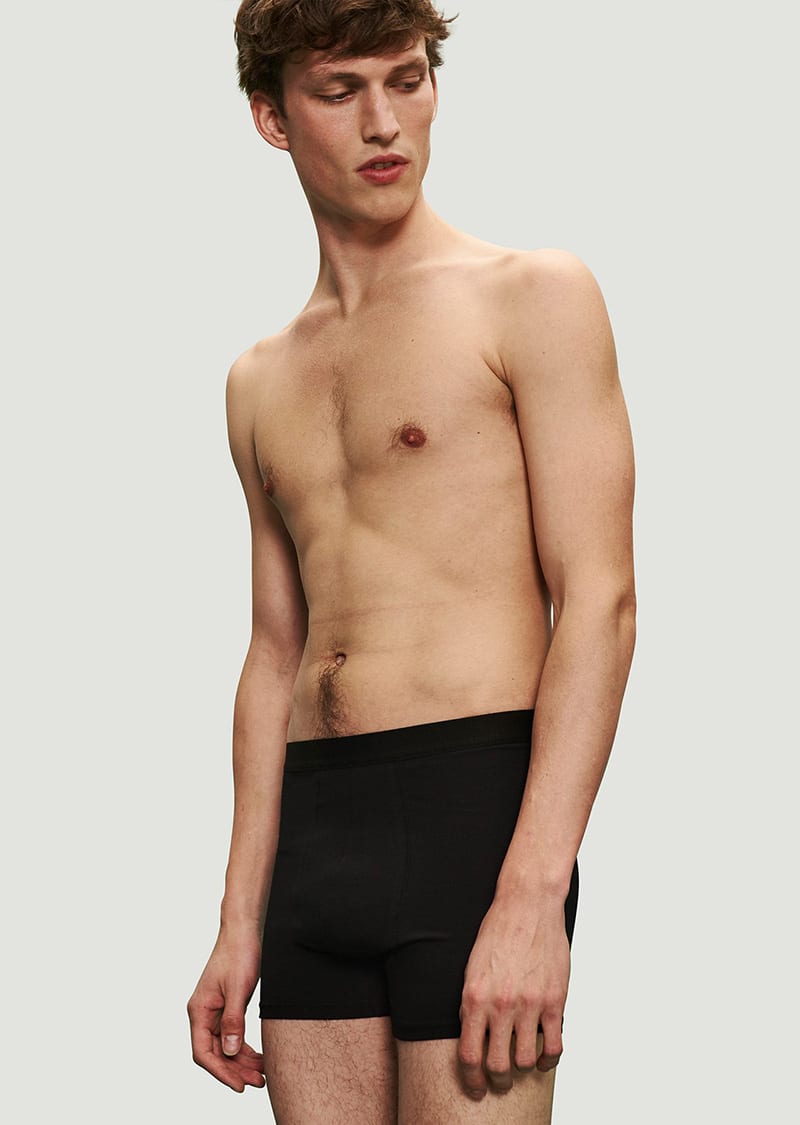 Need help choosing eco-conscious furniture and decor for your home? That's what I'm here for!
Organic Underwear Helps Prevent Bacteria Growth
Here I go talking about bacteria and underwear again. But this time, it's to tell you that organic underwear can actually help prevent bacteria growth and yeast infections. Ever heard how cotton is the most breathable fabric? Well, how breathable do you think it is when it's covered in the aforementioned chemicals? Meanwhile, organic cotton has all the breathability, but none of the toxins.
Many underwear brands make their products from synthetic materials, which can trap moisture and encourage all kinds of fun stuff to grow next to your nether region. Still, even if you wear organic cotton underwear, you might want to change into a fresh pair after exercising or performing other sweat-inducing activities.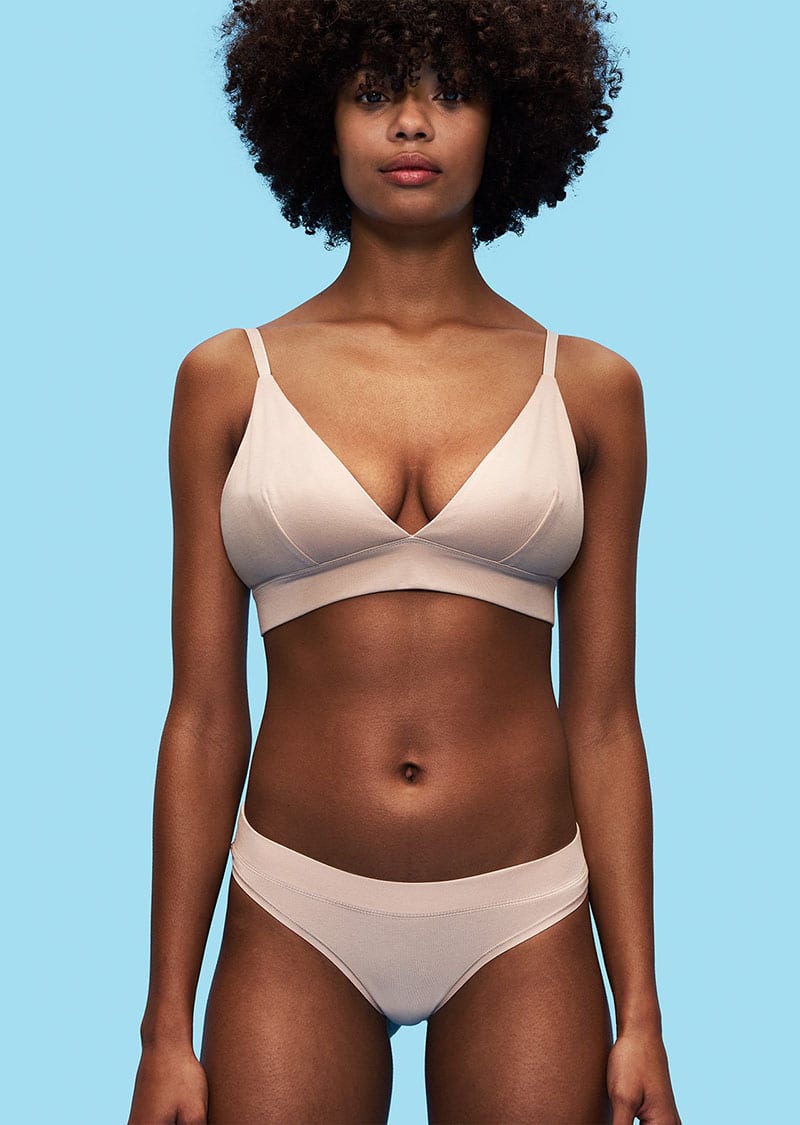 Organic Underwear is More Comfortable
If you've ever worn any type of clothing made from organic fabric you know what I'm talking about. It's… so… soft! And there are actual reasons as to why it feels more comfortable than non-organic fabrics. For instance, organic cotton is handpicked rather than machine picked, which preserves the length of its fibres and leads to a softer material.
Organic crops are also rotated rather than grown in the same soil year after year, leading to a healthier, higher quality crop yield. Dyes used are natural or water-based, which is gentler on the skin. Organic underwear brands also tend to make their products without the use of overly tight elastics, so they won't bind or pinch like non-organic underwear.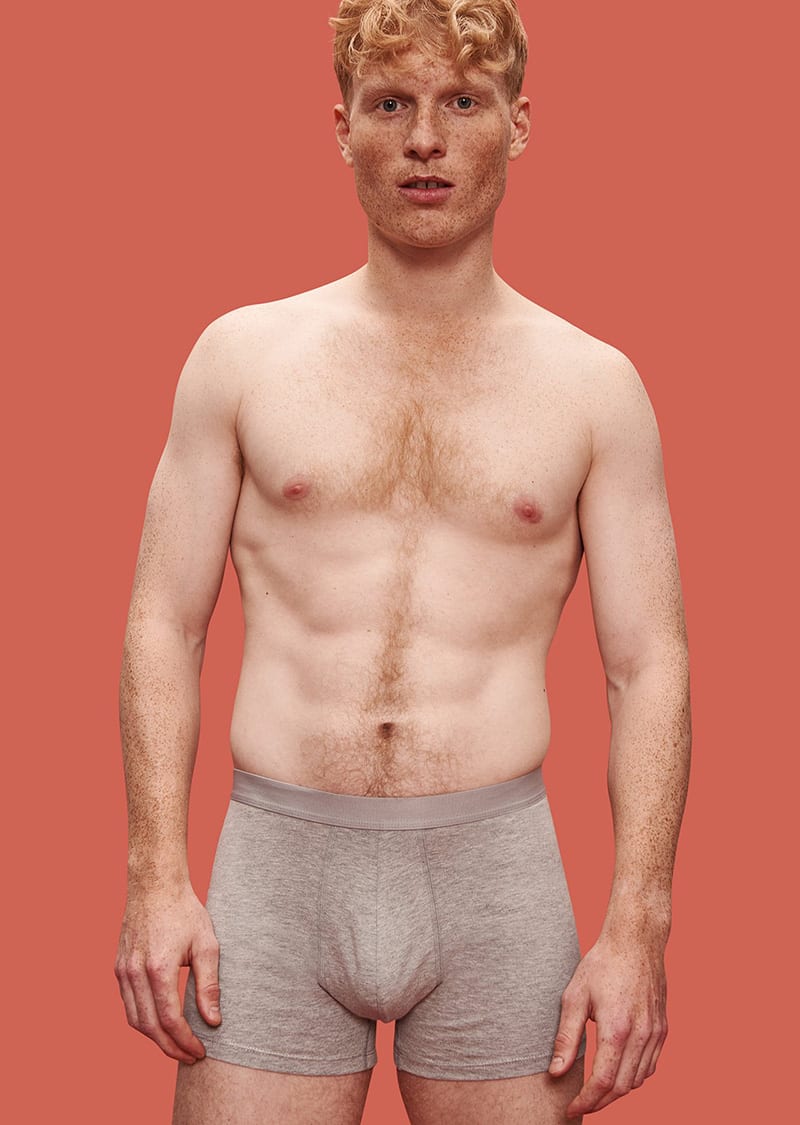 Buying Organic Underwear Supports Ethical Companies
If a company goes through the effort of sourcing and using organic fabrics in the making of their undergarments, there's a pretty good chance they're doing a lot of other things right. But don't just assume. Do your research! For example, Organic Basics, makers of all the products featured in this post, is one such ethical company.
Openly labelling the fashion industry a "dirty bastard," their website provides a ton of information on sustainable clothing industry practices, fair treatment of organic farmers and factory workers, as well as a promise to constantly improve their business. And they aren't the only ones! Other ethical underwear companies include Boody and Pact.

Happy underwear shopping!
---
PIN ME!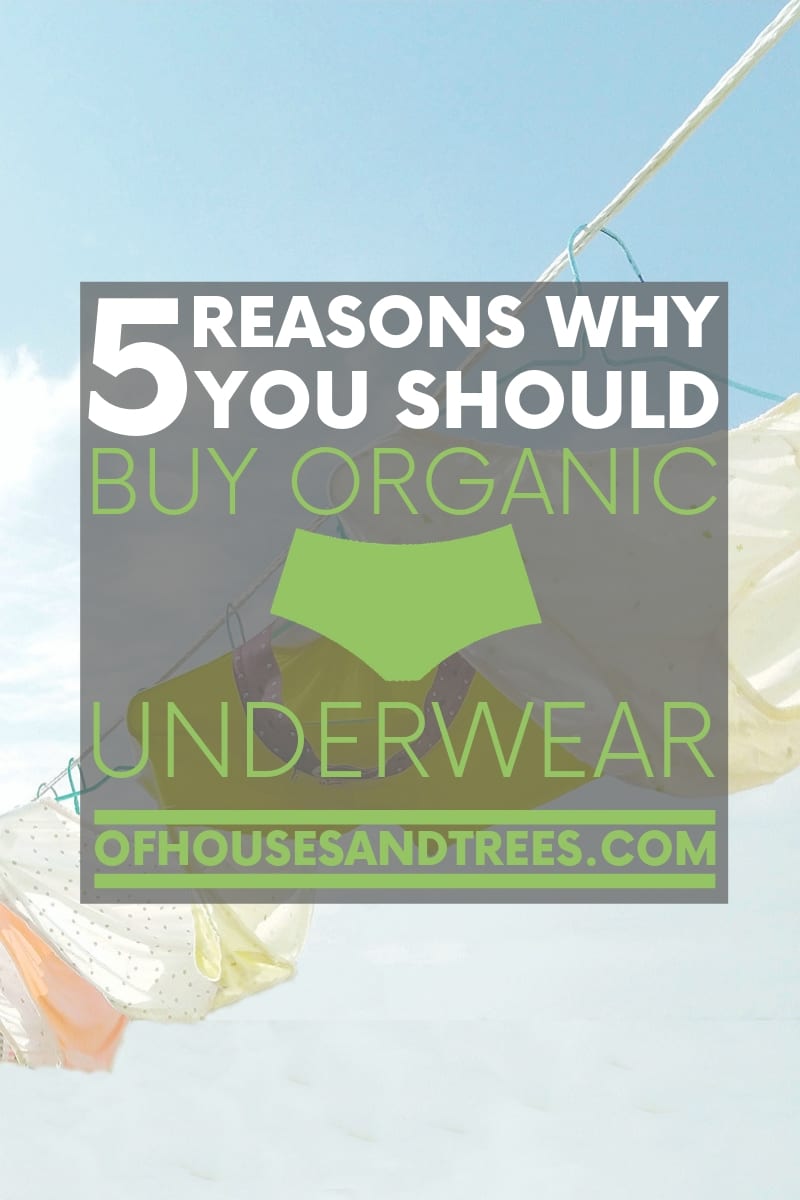 Posted on December 3, 2018
5 Reasons Why You Should Buy Organic Underwear