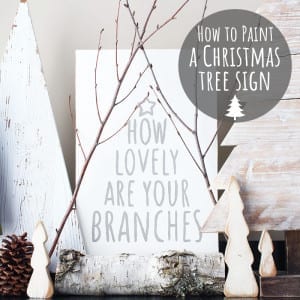 Every year I like to do a tree-inspired holiday decor DIY. Last year it was my mason jar snow globes and this year it's a Christmas tree sign made out of words. And the words I chose? Why, lyrics from "Oh, Christmas Tree," of course.
I used the same method to paint this Christmas tree sign as I did for my love arrow sign, which I originally learned how to do here. I thought a video of how to create a handpainted sign – holiday-related or not – would be helpful so I made one… just for YOU!To be honest, it's also for myself. Because sometimes I forget how to do things and have to watch my own video to remember.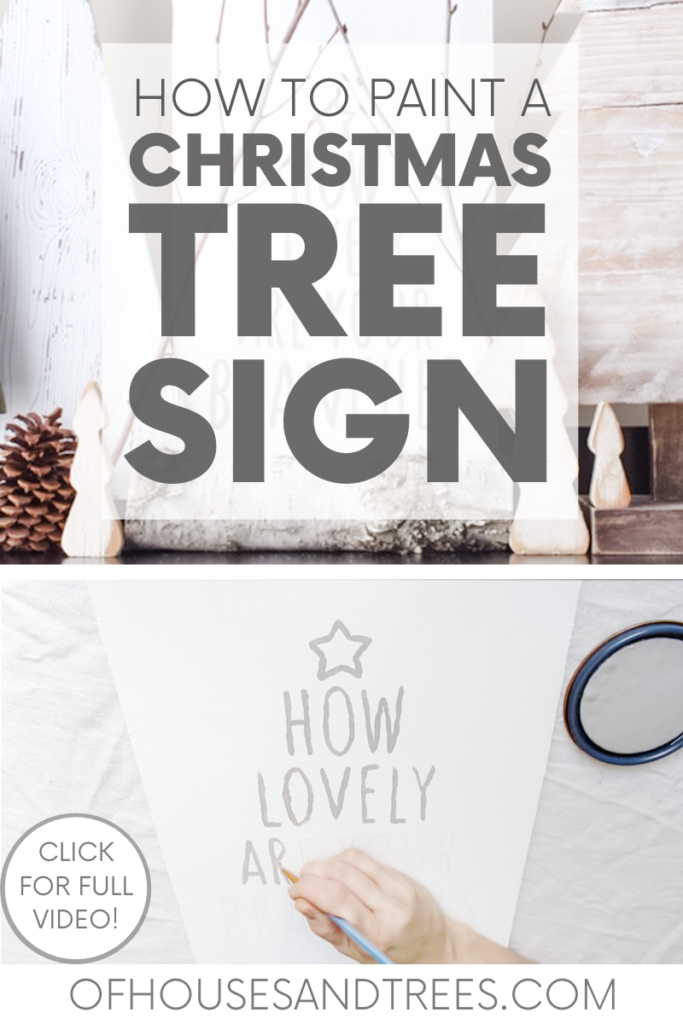 Here's my video of how to paint a Christmas tree sign. You can also follow the written instructions down below if that's more your learning-style. Happy handpainting!
Watch the Video!
---
Note that this post contains affiliate links, meaning if you click on a link and make a purchase a small percentage of the sale goes to yours truly. Please know that I only link to products that are good for the earth, good for the soul, or both!
---
Supplies
– scrap piece of plywood (essentially any size you want will work, but mine was 10″ wide x 17.25″ high)
– white paint (try to get an eco-friendly paint like this one)
– grey paint (again, eco-friendly option here)
– artist's brush (if you don't already own one, try getting a paint brush with bamboo handles)
– print-out of a graphic/lettering (download the one I created for this project below, you could also make your own using Canva)
– tape
– pencil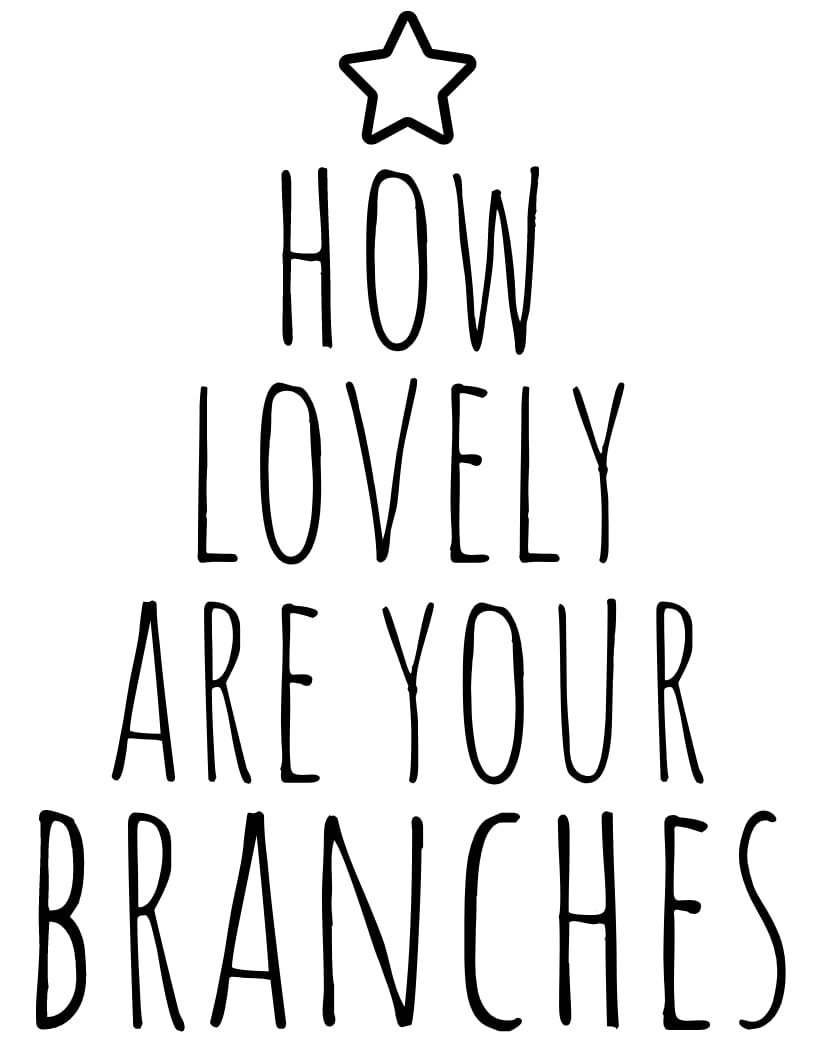 Instructions
1. Paint your plywood with two coats of white paint. Something non-glossy works best and also if you need to buy new paint – make sure it's either low or no-VOC. But first check what you have at home (it doesn't necessarily have to be white), ask what friends and family members have and look on local buy and sells before purchasing brand new.
2. Flip your graphic over and shade the back of any lettering/artwork. I find using the side of the pencil tip works best for this. You don't have to cover every single millimetre of the reverse side, just give it a nice scribble.
---
---
3. Turn the graphic right side up and tape it in place. Trace the graphic with the pencil, pushing firmly. Once done, remove the graphic and you'll see a light etching of your graphic on the plywood.
4. Use the artist's brush to paint over the etching. You may need to do several coats depending on how much paint you use, how dark you want the graphic, etc. Extra coats also help you to fix any boo-boos you may have made and make the lettering just look nicer and smoother overall. And that's it! Display and admire.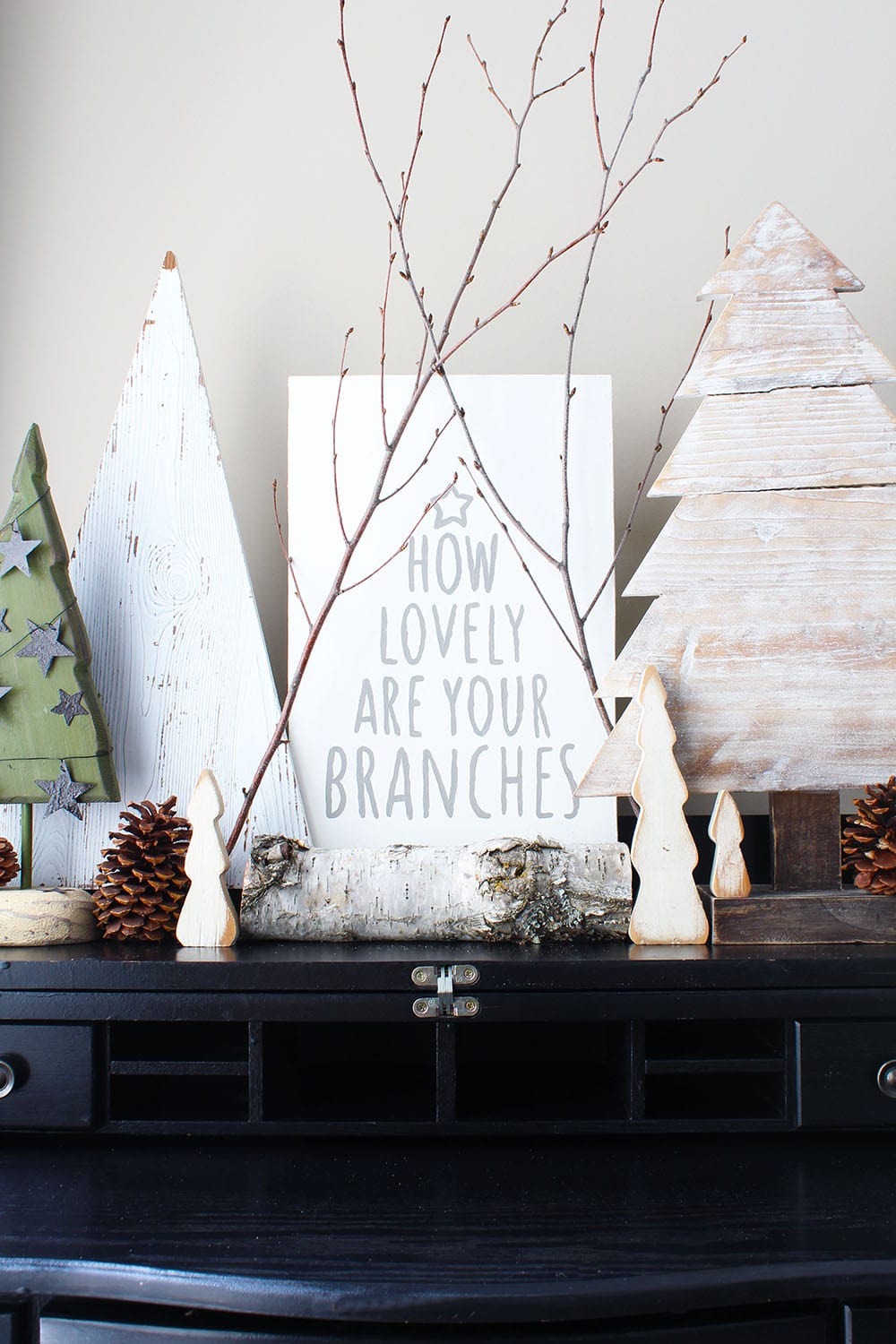 ---
LET'S BE TREEHUGGERS TOGETHER!
Subscribe to have weekly treehugger tips + the latest Of Houses and Trees posts delivered directly to your inbox!

OH, AND LET'S BE FRIENDS TOO…
---
PIN ME!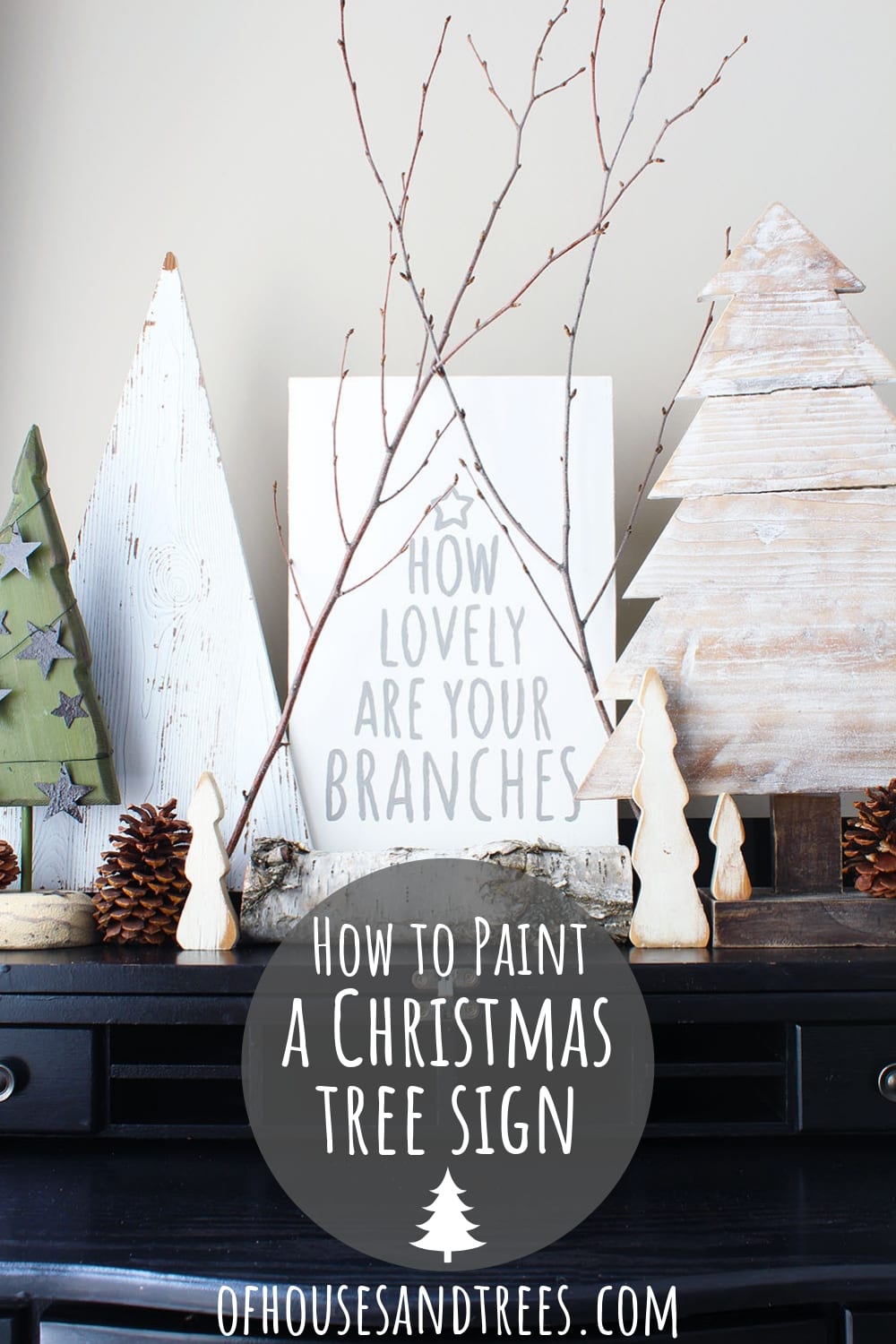 Posted on December 13, 2018