How do you choose the right off grid water system for you and your home? Here are four options, including pros and cons to help you decide!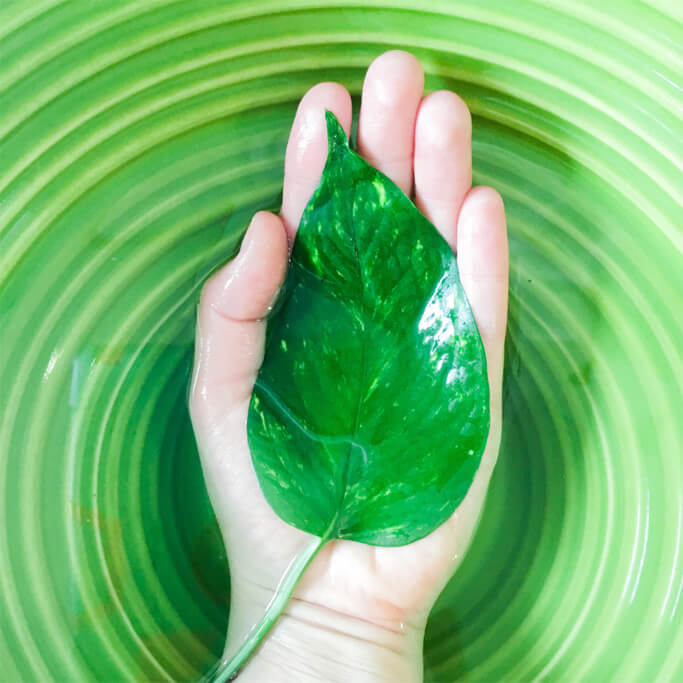 While many people dream of living off the grid, it certainly isn't for everyone. There are so many benefits to a more secluded lifestyle. Proximity to nature, lots of space, slow living. But there also comes additional challenges. And access to access to utilities and resources such as clean water is one of the biggest.
Depending on where you live, your options for accessing water will vary. Where we live there are two common ways to outfit a remote home with water. One is hauling it in and storing it in an underground tank. The other is pumping water from a well. I should add that in this post I'm not only talking about those who live off grid. Many country-dwellers in our area are still hooked up to the grid either fully or – like us – partially.
Below you'll find more info about these two methods. You'll also find info on a few other ways to access water when living outside of a town or city.
Keep reading to learn more about the most common off grid water systems!
Note that this post may contain affiliate links, meaning if you click on a link and make a purchase a small percentage of the sale goes to yours truly. Please know that I strive to only feature eco-conscious products and brands.
Watch the Video! (or Recent/Related Video… don't include in TOC and add dividers above heading and below video…)
Harvesting Rainwater
Harvesting rainwater may seem like one of the simplest – and affordable – ideas. But the main issue is that you need to get a lot of precipitation in order for it to be your primary water source. Most rainwater harvesting systems are installed on a home's roof, meaning that if you live in a colder climate issues can also arise as the water in the delivery pipes may freeze.
You'll also need to install a purification system if you're planning on drinking the rainwater as, even if it seems clean, it can contain environmental pollutants and harmful bacteria.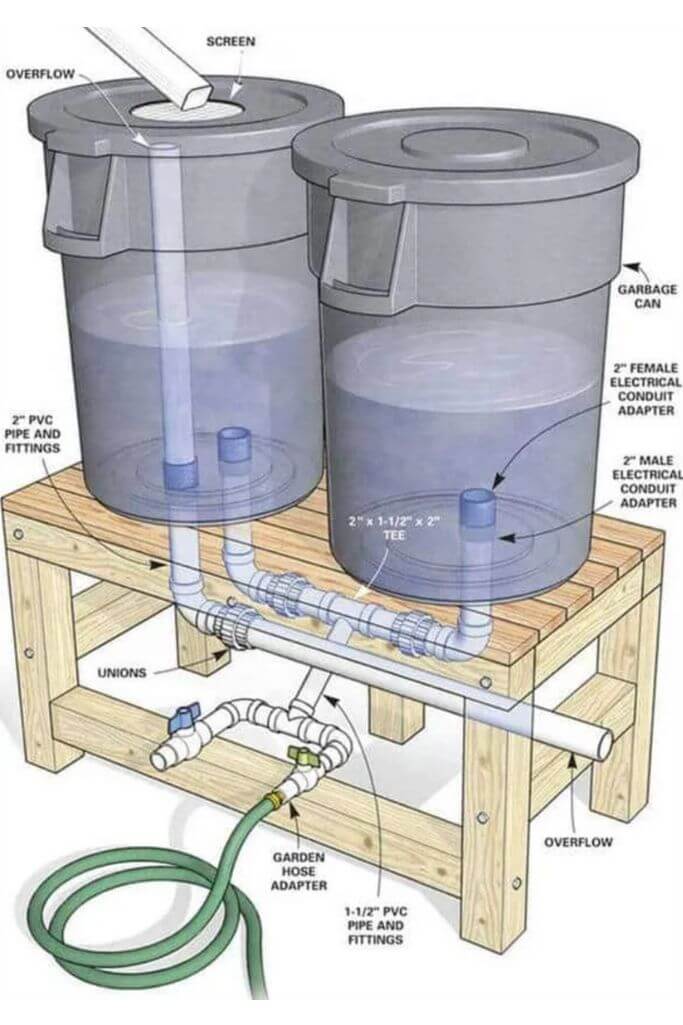 Using Natural Water Sources
If you have a lake, river or pond either on or near your property you may be able to use it as your water source. A friend of mine gets her water from the nearby river, however this system was already installed when she moved in and all the permitting and work was already done.
It would be nice if getting water from a natural source was simple, but the world of water rights is actually a pretty tricky one to navigate. The laws vary depending on where you live, how much water you need to use and a whole host of other legal factors. Tapping a water source illegally can lead to heavy fines, so make sure you know the rules before going this route.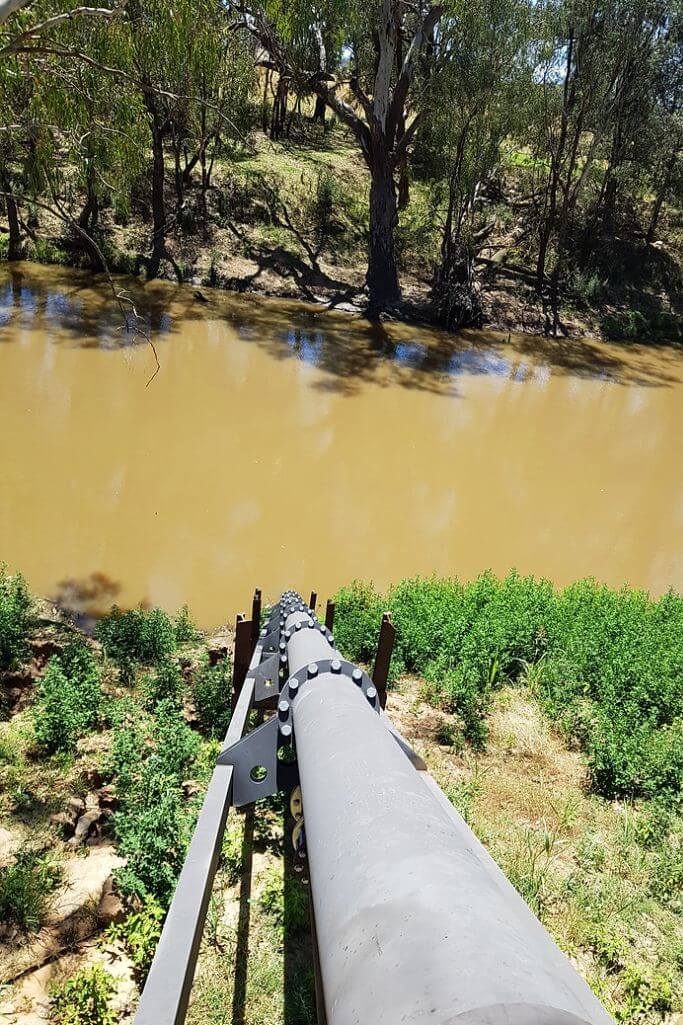 Need help choosing eco-conscious furniture and decor for your home? That's what I'm here for!
Hauling in Water
This is one of the most popular ways of getting water for those who live outside of towns and cities. Many people feel it's a great option because you still get to use treated city water while enjoying the benefits of country living.
However, if you're someone who wants to live off grid or partially off grid because you want independence, then paying for and hauling water from your nearest municipality probably isn't your best option.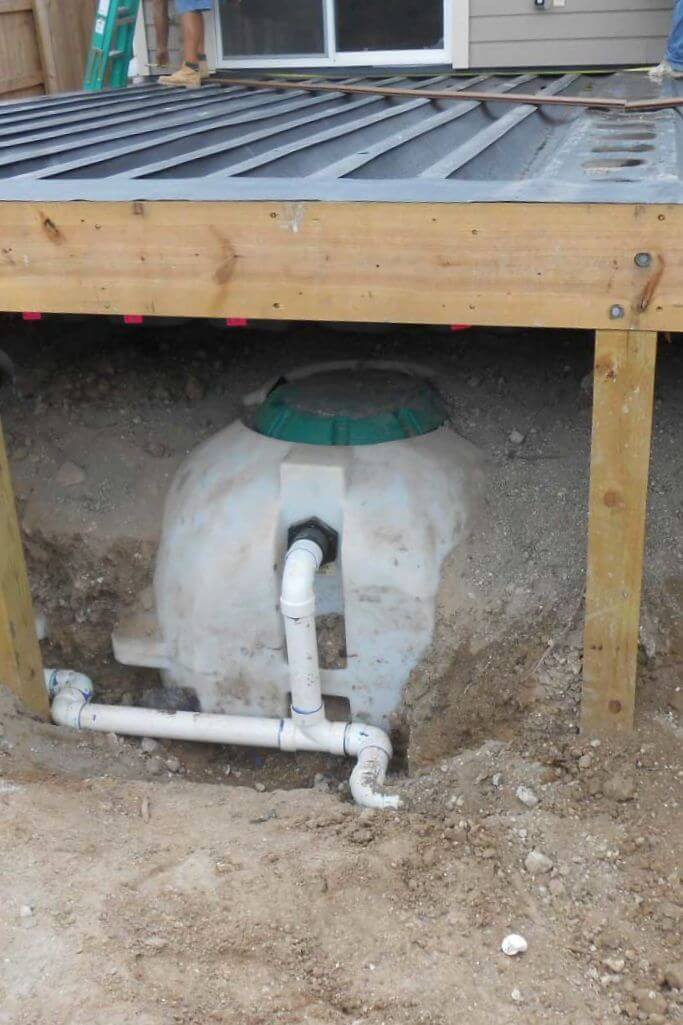 Is Well Water Your Best Bet?
Of course, not everyone can dig a well. You have to live above an underground water source for this to work. And while most people would reach water eventually if they dug deep enough, drilling a well can be really, really expensive and most people stop if they haven't hit water after a certain depth.
For our well we had to drill a whopping 330 feet down! But it was totally worth it when we found a beautiful source of water right under our feet. And it's pretty amazing to have no monthly water bill and to know that we have access to water no matter what.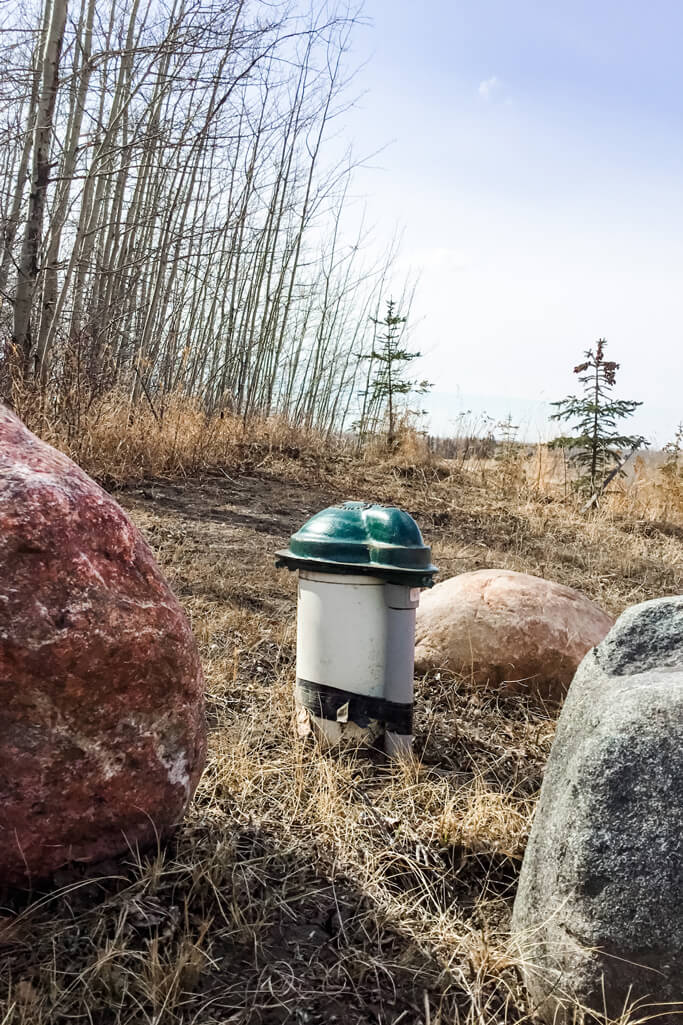 Here are a few other reasons why well water is so beneficial:
Well water is high in nutrients and minerals.
It's often cleaner and healthier than city water.
It saves a lot of money in the long run.
Another important thing to consider when installing a well is if your well water needs to be filtered. We are very lucky that we can drink our water without having to filter it, but this is not common and most rural residents we know do use a filter or simply drink bottled water instead. Since going out on a regular basis and getting bottled water certainly isn't convenient, a filter is definitely a better option.
Now you know a bit more about off grid water systems and options for those who live in more secluded areas, hopefully you can make the best decision for you and your family!
Do you live fully off grid, partially off grid or somewhere remote? Let me know in the comments below and tell me where you get your water from!
PIN ME!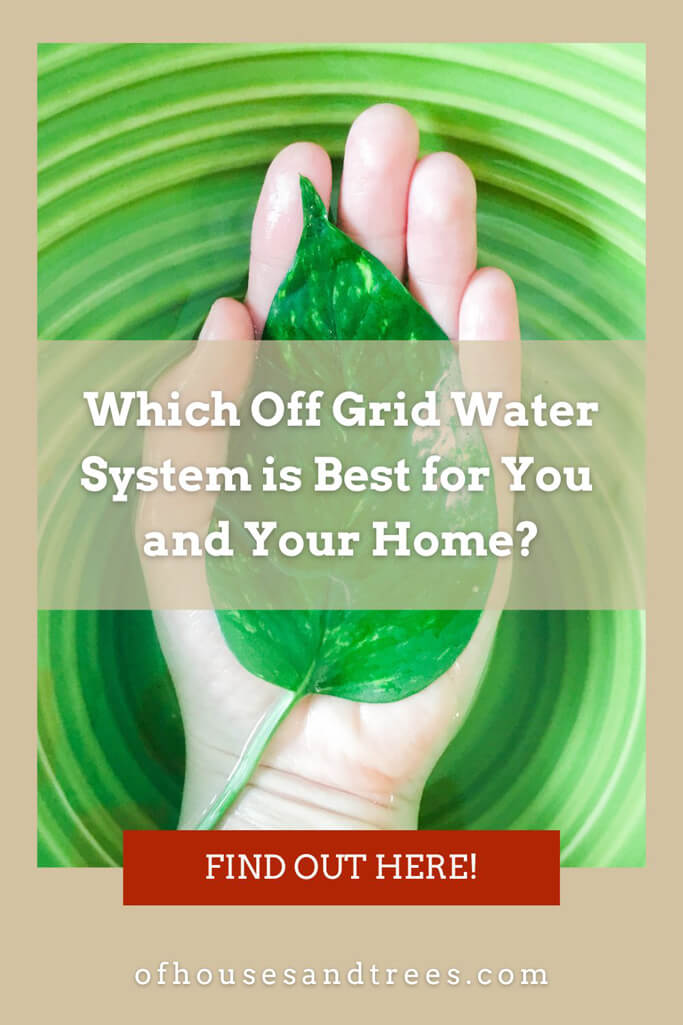 Posted on April 22, 2023
Need help choosing eco-conscious furniture and decor for your home? That's what I'm here for!
Which Off Grid Water System is Best for You and Your Home?