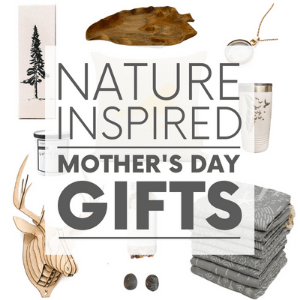 Looking for eco-friendly mother's day gifts? Well, you found them!
Whether you're the treehugger in the family, or your mom is, these ten nature-inspired, green mother's day gifts are sure to delight.
I've never had to wonder where I got my love of nature.
Because my parents infused it into my childhood from the very beginning. Not that we talked about it.
It was just something we did.
Camping in the mountains. Growing trees from saplings. Eating fresh raspberries from our garden. Counting the birds that visited our yard. Creating crafts and decor made out of twigs and leaves.
Okay, the crafts and decor part was definitely more my mom than my dad. And so it's her I thank for my love of decorating my house with nature-inspired decor. Of course, I thank her for so much more, but that isn't what this post is about.
It's about eco-friendly mother's day gifts inspired by everything from trees and mountains to birds and flowers.
Here are ten eco-conscious, handmade gifts that any nature-loving mom would be happy to receive. Although, if your mom is like mine she always says she doesn't want anything. But who could turn down one of these beauties?
Once again, all of the items featured are from Etsy. Etsy is my favourite online destination to find unique products made by small business owners and talented artisans. I'm actually kind of obsessed… but that's okay because Etsy offsets 100% of the carbon their sellers produce when shipping. (Check out their Mother's Day Editor's Picks for more special gift ideas for mom!)
So here we go, ten eco-friendly mother's day gifts for your mother nature lovin' mom, mom-in-law, grandma, sister – or yourself!

Note that this post contains affiliate links, meaning if you click on a link and make a purchase a small percentage of the sale goes to yours truly. Please know that I strive to only feature eco-conscious products and brands.

Nature-Inspired Artwork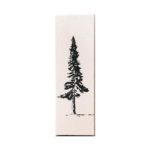 This minimalist pine tree print by Boomerang360 is printed with eco-friendly ink on handstretched raw canvas. Comes in either light green or dark green!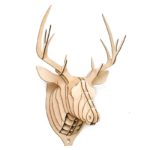 I saw a 3D puzzle deer head like this a couple years ago and have been smitten with the idea ever since. This one by Qbidesign would look awesome over a fireplace or a bed and I dig the statement it makes – you don't need to kill animals to have cool artwork on your walls.
Nature-Inspired Dishes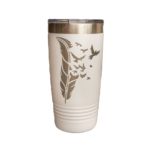 Got a caffeine-fiend mama in your life? My mama loves her coffee. I mean like… a lot. And the feather and birds on this stainless steel engraved mug is so pretty – and powder coated so you know it's going to last.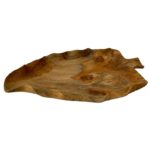 Aside from trees, my next biggest nature decor obsession is leaves. I have a similar carved leaf bowl that my sister-in-law gave me and it's super durable and very beautiful.

Did you know that Etsy is the first major online shopping destination to offset 100% of carbon emissions generated by shipping? Read more about the initiative here and view my favourite eco-conscious Etsy finds here.


Nature-Inspired Jewelry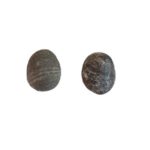 I have these! And I absolutely love them. These rock earrings are simple and kinda funky and super comfortable to wear. I also have a pair of tree slice earrings from this shop – MountainAdornment, because you can never have to much jewelry made of of nature, right?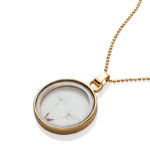 I can personally attest to the prettiness of this dandelion seed necklace as I own it myself. It was given to me by the lovely ShinyLittleBlessings after I mentioned it in my Nature-Inspired Jewelry post and it is just so precious.
Nature-Inspired Textiles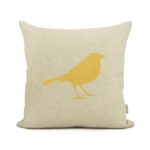 If looking at this cheery bird pillow doesn't make you happy, well, maybe you just don't like birds. But how could you not? Birds are playful and free-spirited – just like this customizable bird pillow cover.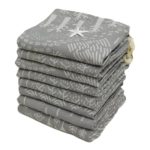 I just can't seem to create a post about Etsy items without featuring ORGANICTURKISHTOWELS. It's pretty much my favourite shop and the owner is just so wonderful to deal with. He made me pillows out of this gorgeous landscape towel and they are perfection. (See them in my house tour!) I also think this towel would make a stunning wall hanging.
Nature-Inspired Bath Supplies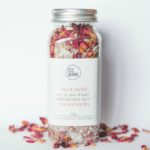 In honour of my bath-obsessed mom – particularly if the bath occurs in a clawfoot tub – I had to include a couple of nature-inspired bath items. This rose and vanilla bath salt by EcodermaBodyCare is perfect for the bath lover – and flower lover. And it's cruelty free!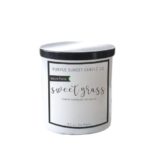 Perhaps the most important thing my mom has taught me is that if you're going to have a bath – you need to light a candle. This cruelty free soy candle by PurpleSunsetCandleCo is scented with lemongrass and jasmine and has a 40 hour burn time. Now that's a lot of baths!
I hope these eco-friendly gifts for mom have inspired you. Happy mother's day to all you moms, moms-to-be and moms who don't have children, but should. May your day be filled with love and nature.

LET'S BE TREEHUGGERS TOGETHER!
Subscribe to have weekly treehugger tips + the latest Of Houses and Trees posts delivered directly to your inbox!

OH, AND LET'S BE FRIENDS TOO…

PIN ME!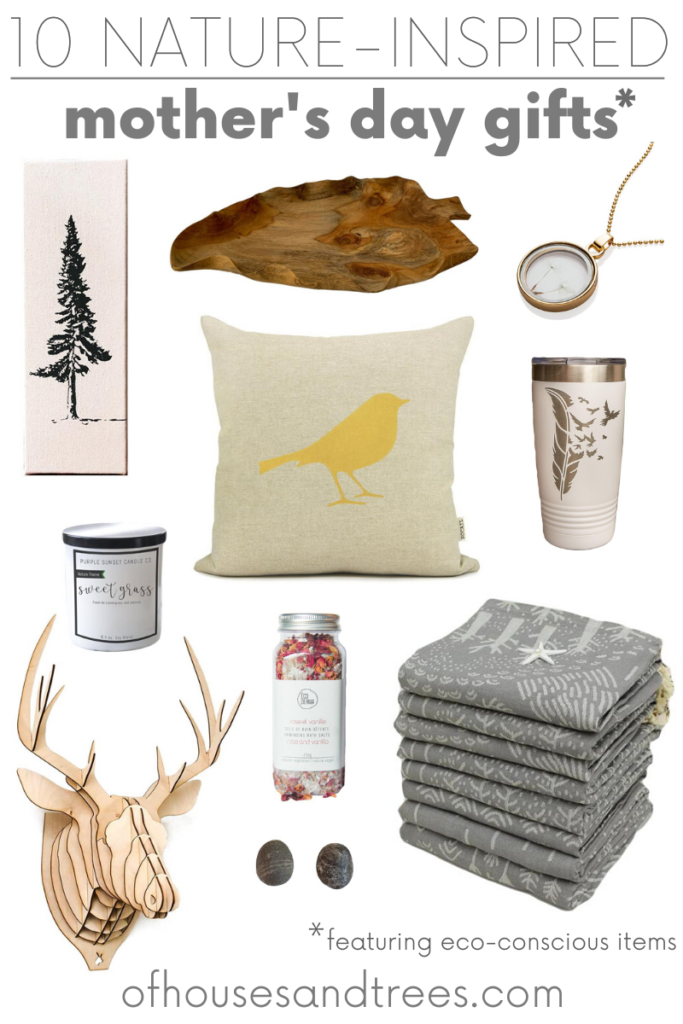 Posted on April 27, 2020
10 Nature-Inspired Mother's Day Gifts