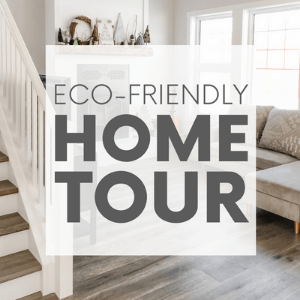 We've moved into our eco-friendly home! Just had to get that out there.
I'm a little behind in posting about the process, but I've decided that's okay. Life is already busy when you're not building a house. You add that part in and – well – what's the word for a hundred steps past busy?
I am wordless because I am a big ball of emotions. Grateful. Excited. Overwhelmed. Exhausted.
But that's now. Want to know how I got here?
---
Did you know that Etsy is the first major online shopping destination to offset 100% of carbon emissions generated by shipping? Read more about the initiative here and view my favourite Etsy finds here. Shopping via my affiliate links supports eco-conscious brands and passes on a small percentage of the purchase price to yours truly!

---
Check out episode six, where I show you our installed solar panels (finally!!!) and share the two days we've all been waiting for – possession day and moving day. Plus, you get a full house tour featuring some of my sustainable faves!
Eco-Friendly Home Tour | Our House in the Trees | Episode 6