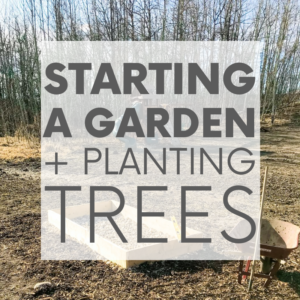 Always dreamed of starting a garden? Me too! Which is why it was one of the first projects we tackled after we moved into our sustainable home – once the snow finally melted, of course.
And though I'm not brand new to gardening and had a small one at our old house, this is the first year I feel like we have a "real" garden. My original plan was to not go overboard and plant every vegetable I could think of. But once we started building raised beds I just couldn't help myself.
Plus, there was all that unexpected extra time in March and April for planting seeds and starting a garden indoors…
If you're curious about how to start a garden bed, this video gives an outline of our approach. Plus, it features my super cute kiddos and my talented husband Devin operating a bobcat. The equipment. Not the animal. Just in case you were worried.
Want to see what we were up to this past spring? Check us out building planters, starting a garden from scratch, doing some landscaping – and planting trees too!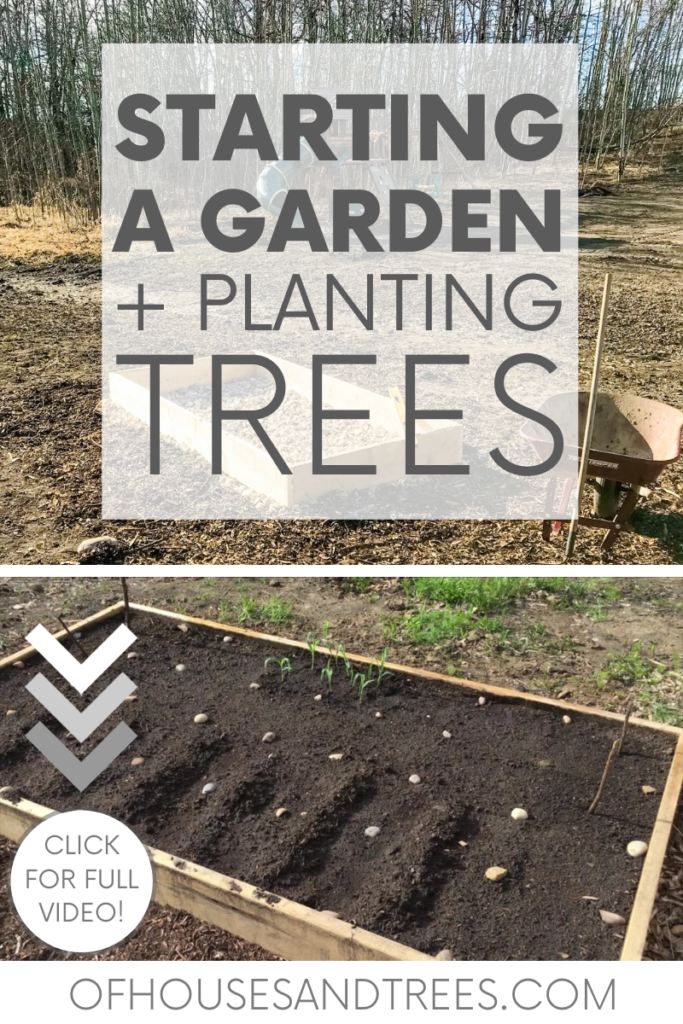 Did you know that Etsy is the first major online shopping destination to offset 100% of carbon emissions generated by shipping? Read more about the initiative here and view my favourite eco-conscious Etsy finds here.


Watch the Video!

LET'S BE TREEHUGGERS TOGETHER!
Sign up for the Of Houses and Trees monthly newsletter and I'll send you my FREE list of "The 8 Best Places to Buy Eco-Conscious Decor Online."

OH, AND LET'S BE FRIENDS TOO…

PIN ME!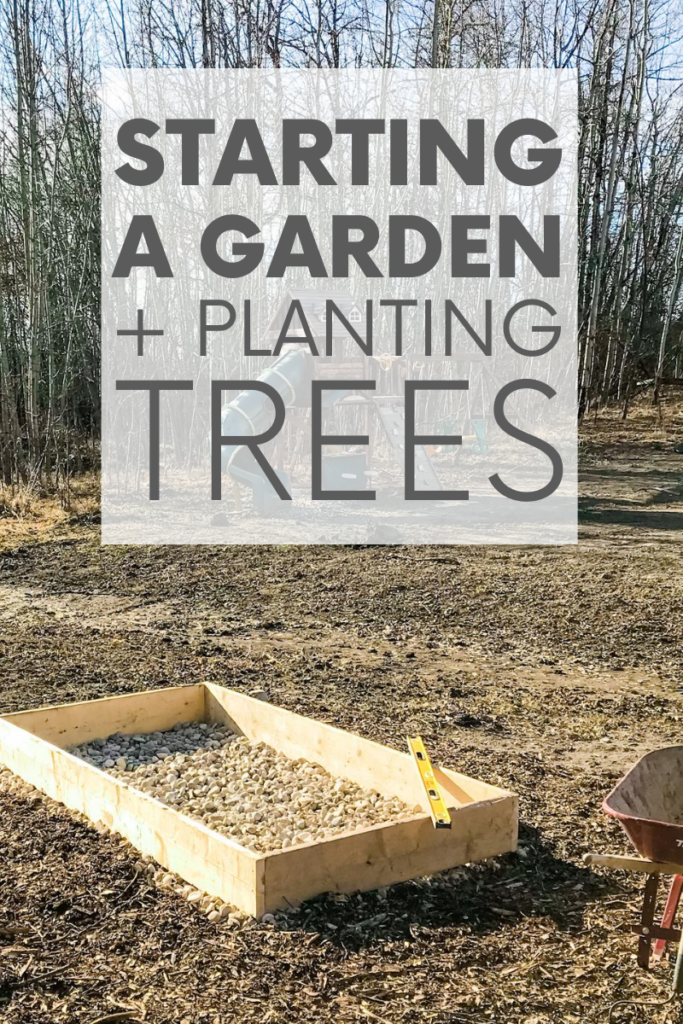 Posted on August 1, 2020