Living off the grid is a dream for many. But it can be hard if you don't know where to start. Here are three helpful tips to inform and inspire!
While we don't live fully off the grid, we do have our own well and own septic system and a wood burning fireplace. Plus, our house is partially powered by solar, which we sell back to the grid when our production exceeds our use.
It works really well for us, because we get the benefits of living sustainability on our land, while still having the stability grid-connected life provides.
Living off the grid is becoming an increasingly popular choice for individuals and families who love the idea of total self-sufficiency. Of course, relying on yourself to produce your own power, water and food can seem daunting, especially when you first start.
Hopefully these three tips about off grid living for beginners helps you decide whether this lifestyle could work for you.
Note that this post may contain affiliate links, meaning if you click on a link and make a purchase a small percentage of the sale goes to yours truly. Please know that I strive to only feature eco-conscious products and brands.
Build Your Off the Grid Home on Resource-Rich Land
You'll need to choose land for your off the grid home with resources on it or at least nearby. There are a few things that make a piece of land ideal for living off grid living including easy road access, a water source and healthy soil.
All of the above are integral to ensuring that you have a healthy supply of food, water and other necessities. Plus, easy road access means you'll still be able to head off your land and into the nearest town or city when you do need to buy provisions.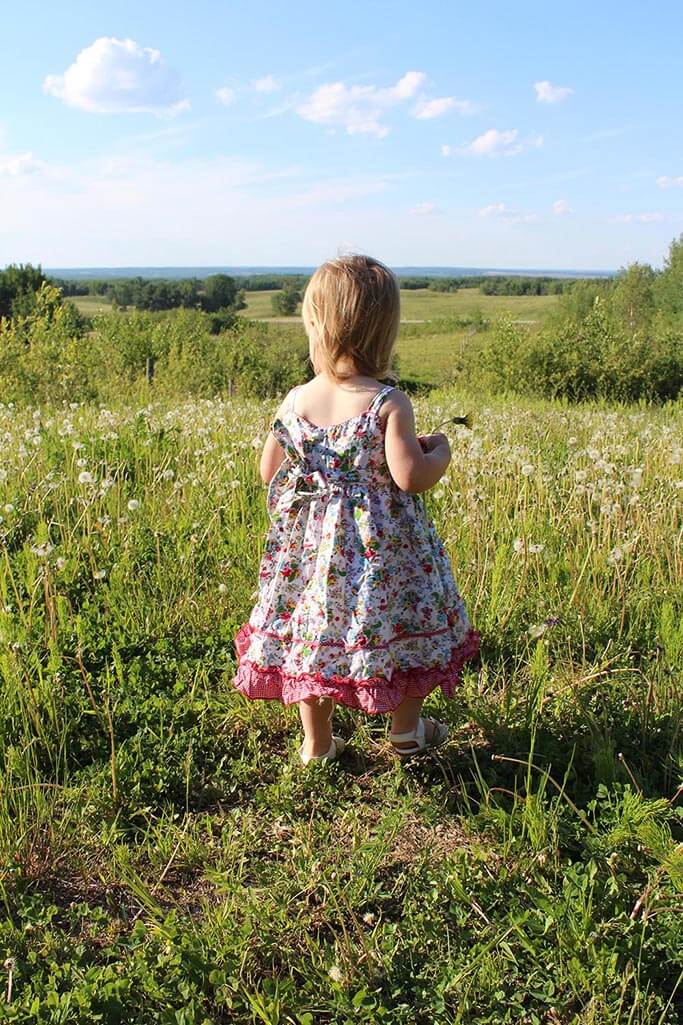 Need help choosing eco-conscious furniture and decor for your home? That's what I'm here for!
Invest in Sustainable Features and Utility Systems
One of the main purposes of living off the grid is that you don't depend on utility distributors to provide water, electricity, heat and any other resources. But truly living this way requires building a homestead that has alternative means of resource production. For instance, digging a well or gathering rainwater and purifying it are common methods for creating a water supply.
You'll also need to incorporate an alternative energy production system such as solar panel installation for electricity and a wood burning stove for heat. And to make sure you're getting the most out these alternative sources, you'll need to design a highly energy-efficient home.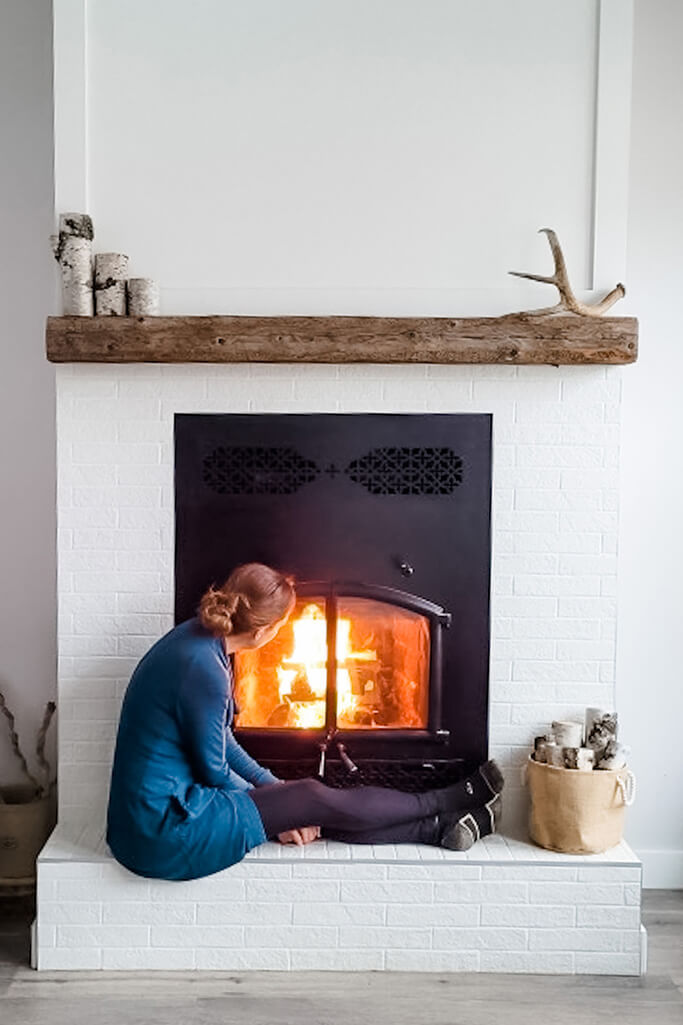 Learn How To Cultivate Your Own Food
Many who dream of off grid living also want to be able to produce their own food. But growing enough food for you or your family's needs can be a huge learning process. It's okay to start small and then grow your garden a bit each year. It's what we've done and I highly recommend it because you'll be less likely to become so overwhelmed that you begin thinking living off the grid isn't for you.
When you start creating your garden, be sure to check the soil's nutrient levels and drainage capabilities. Moreover, understand the ideal growing conditions for each plant. Fine-tuning these skills in the first few years will help you learn to get ideal food yields down the line.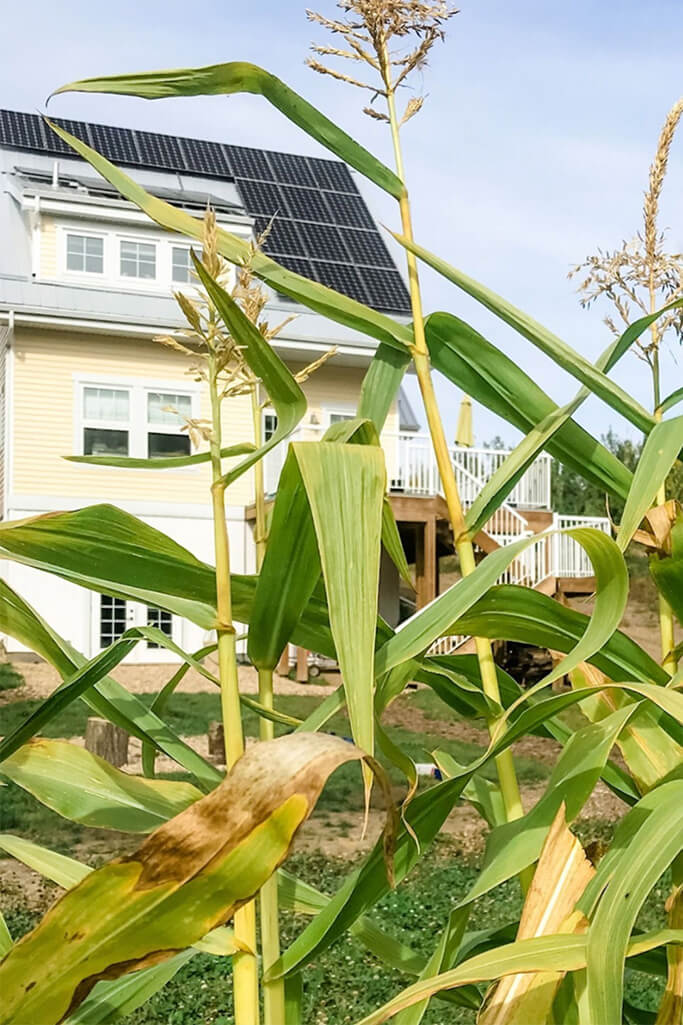 Did you find these tips on off grid living for beginners helpful? I sure hope so! Make sure to also watch my series Our House in the Trees to see the entire process of our sustainable home build. I was also featured alongside others in the know in Porch's article Off-Grid Lifestyle: What Experts Have to Say.
Leave a comment down below if you have any specific questions about living off the grid and I'll answer as best as I can!
PIN ME!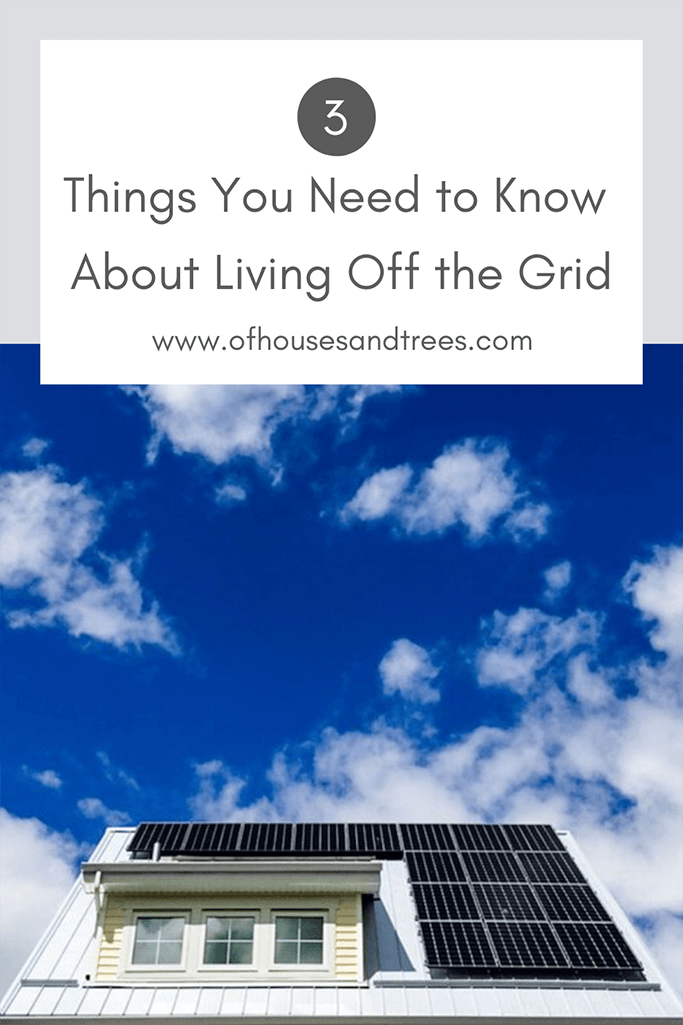 Posted on February 22, 2022 (Last Updated on October 13, 2023)
Need help choosing eco-conscious furniture and decor for your home? That's what I'm here for!
3 Things You Need to Know About Living Off the Grid