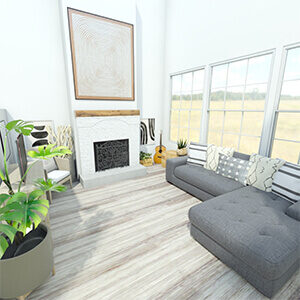 Thinking of renovating or redecorating your home? Before you begin, check out these five online virtual design tools. And the best part is they're totally free!
Have a hard time picturing what you want you home to look like? Sure, you want it to look beautiful. Or cozy. Or funky. Or all of the above.
But then there's the furniture layout. And what kind of accents to buy. And where to hang your art. And suddenly instead of having fun creating a unique space for you and your loved ones you just want to go and take a nap.
I hear you.
But that's where technology comes in handy! Even if you aren't a designer, these five online interior design tools are easy to use because they weren't created for designers – they were created for everyone.
The best part is you don't need to download anything to your computer or install an app in order to use them. All you have to do is head to the website, click on the tool – and begin designing the space of your dreams. Simple as that.
And a great thing about taking the time to plan your space before you get too far in the buying process is that it will stop you from buying unnecessary items. Which is good for your budget AND the environment.
Check out these five awesome free virtual room design tools that will help you plan and decorate you home!
No time for online tools? I can design your space for you! Check out my virtual e-design packages here.
Note that this post may contain affiliate links, meaning if you click on a link and make a purchase a small percentage of the sale goes to yours truly. Please know that I strive to only feature eco-conscious products and brands.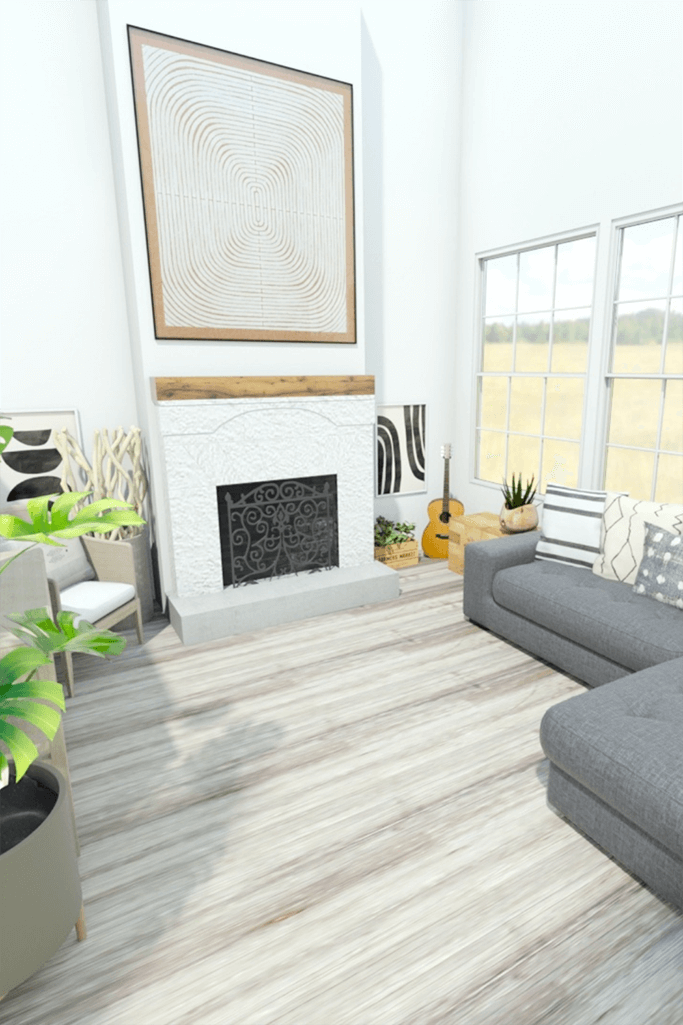 If you're struggling trying to decide what type of flooring you want it your home, you should definitely check out the Armstrong Design Visualizer.
Armstrong is a well known flooring brand, but just because you use their visualizer doesn't mean you have to buy their products specifically.
Because they have such an extensive library of flooring styles and colours, you get to see if your home would look better with light or dark hardwood. Or maybe you want to try a coloured floor? Or maybe some plush carpeting?
The best part about this free virtual room design tool is that you can upload photos of the rooms in your home and then change the flooring. Plus, no sign up is required so it truly is a simple to use tool.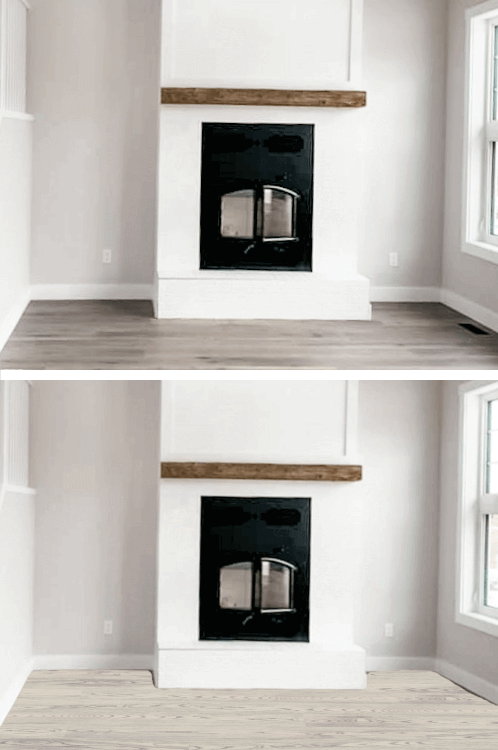 Need a little more virtual design help than just flooring? Then head on over to Bob's Discount Furniture and try their 3D Room Designer. And don't let the "discount" part of the name fool you into thinking their online tool is only so-so when in actuality – it's pretty great!
Create a 3D model of your room – no design experience necessary. All you need are your measurements and a little bit of time. But don't worry – it's time well spent. (And it's really fun too!)
The great thing about this virtual design tool is that you don't have to sign up unless you want to save your design. And even then signup is completely free. To use the tool all you have to do is head to the website and get started.
As with the Armstrong tool, just because you use the furniture and accessories in Bob's inventory doesn't mean you have to buy those items. Instead, use them to give yourself an idea of the style and size you'd like to purchase – then shop for secondhand or sustainably made items elsewhere.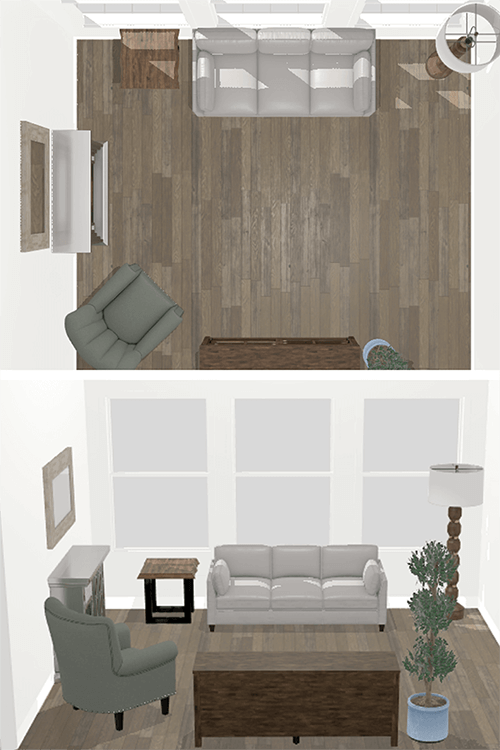 Need help choosing eco-conscious furniture and decor for your home? That's what I'm here for!
I must warn you – the HomeByMe online virtual design tool is extremely addicting. Of all the tools featured in the post, it's my personal favourite. But that doesn't mean it will be yours – so I suggest reading about all five before giving any of them a try.
The cool thing about HomeByMe is that you can create a realistic 3D image of your space, with furniture, finishes – you can even add sunlight streaming through the windows.
You're also able to do a virtual walkthrough of your space, which is pretty amazing if you're a design geek like me. That being said, of the five tools it's probably the most advanced – but still extremely user friendly and you most certainly do not need to be a professional designer to use it.
The HomeByMe tool is the only one on this list that you have to signup for before trying. Once you do signup you get three free designs before needing to pay. However, as far as I can tell a 3D model of your entire house counts as only one project. So unless you want to use HomeByMe as a pro – it is indeed free!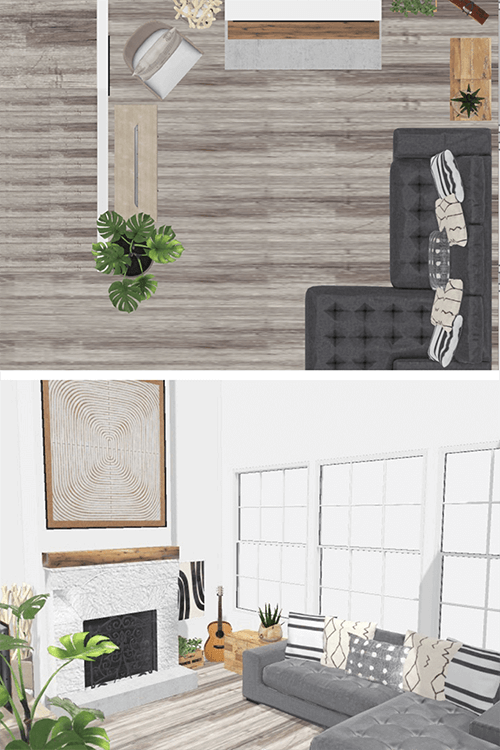 Need to figure out where to put the fixtures in your bathroom remodel? Or maybe you want to play around with the cabinet layout in your kitchen. Say hello to the IKEA Planning Tools, which includes a bathroom, kitchen and storage planner, as well as tools for office furniture, sofas, beds and even curtains.
Compared to some of the other virtual design tools on this list, the IKEA tools are pretty bare bones. And that may be a good thing in your mind!
While IKEA intends people to use the tools to help them decide which IKEA products to purchase, you can easily use the tools simply as a space planner. And since you can change the colours of the finishes as well – for example, the tile colour in the bathroom planner – you can also utilize the tool to help you come up with a colour palette.
The IKEA Planning Tools are free to use with no signup required, which is always a bonus!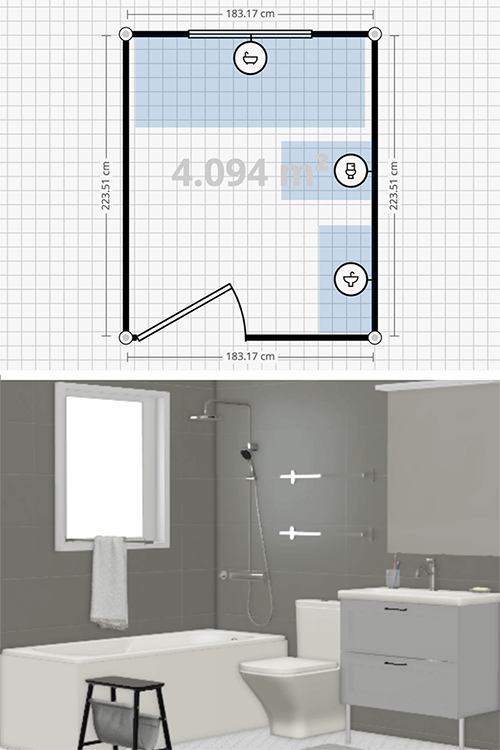 If some of the 3D virtual design tools above feel a bit extra for you, then Plan Your Room might be exactly what you need.
Instead of a 3D design, with Plan Your Room you can play around with a 2D floor plan that looks, well – just like a floor plan. Whereas tools like Bob's 3D Room Designer and HomeByMe focus on finishes and help you get an overall idea of the look of a room, Plan Your Room shines in the spatial design category.
Need a new couch and don't know what's the best size? Drag one onto your floor plan and scale it up and down accordingly. Want to upgrade to a larger mattress, but aren't sure if it'll make your bedroom seem too crowded? Play around with bed sizes until you feel confident that you're a queen… or even a king!
As with the tool offered on Bob's Discount Furniture, you don't have to signup unless you want to save, and for a simple drawing of one or two of your rooms you likely won't need to. But, as with all the tools on this list, signing up is free.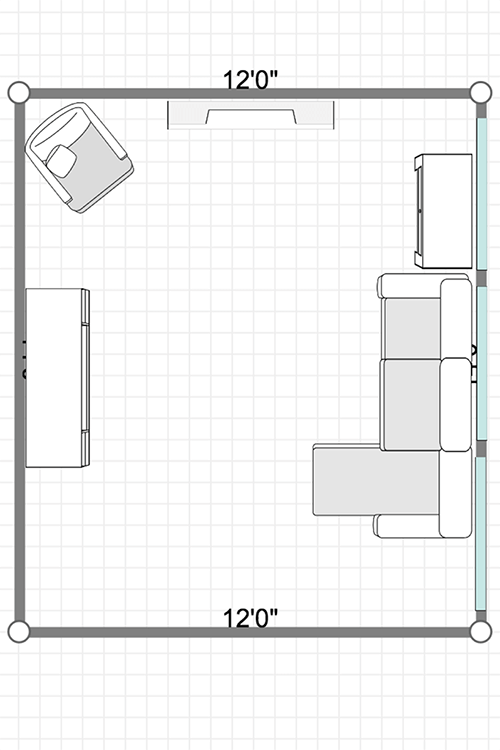 Have fun with these virtual design tools everyone. I sure did!
PIN ME!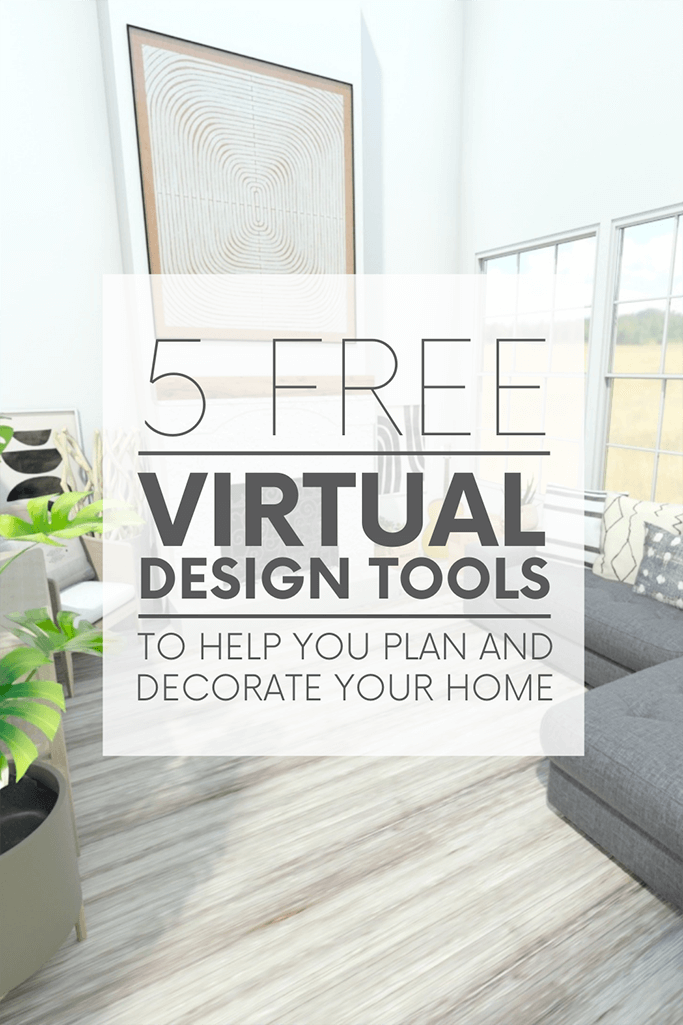 Posted on October 18, 2021
Need help choosing eco-conscious furniture and decor for your home? That's what I'm here for!
5 Free Virtual Design Tools to Help You Plan and Decorate Your Home