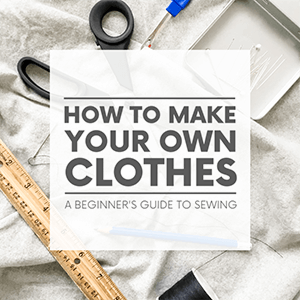 Learning to make your own clothes takes time, but the effort is well worth it for eco-minded individuals looking to make their wardrobe more sustainable.
Once upon a time, it was very common to make your own clothes from the comfort of your home. Sadly, these days the art of sewing has fallen to the wayside.
Yet, the ability to repair and create our own outfits plays a substantial role in living a more sustainable lifestyle.
Let's explore how to start sewing your own clothes. Say goodbye to fast fashion and hello to DIY threads!
Note that this post may contain affiliate links, meaning if you click on a link and make a purchase a small percentage of the sale goes to yours truly. Please know that I strive to only feature eco-conscious products and brands.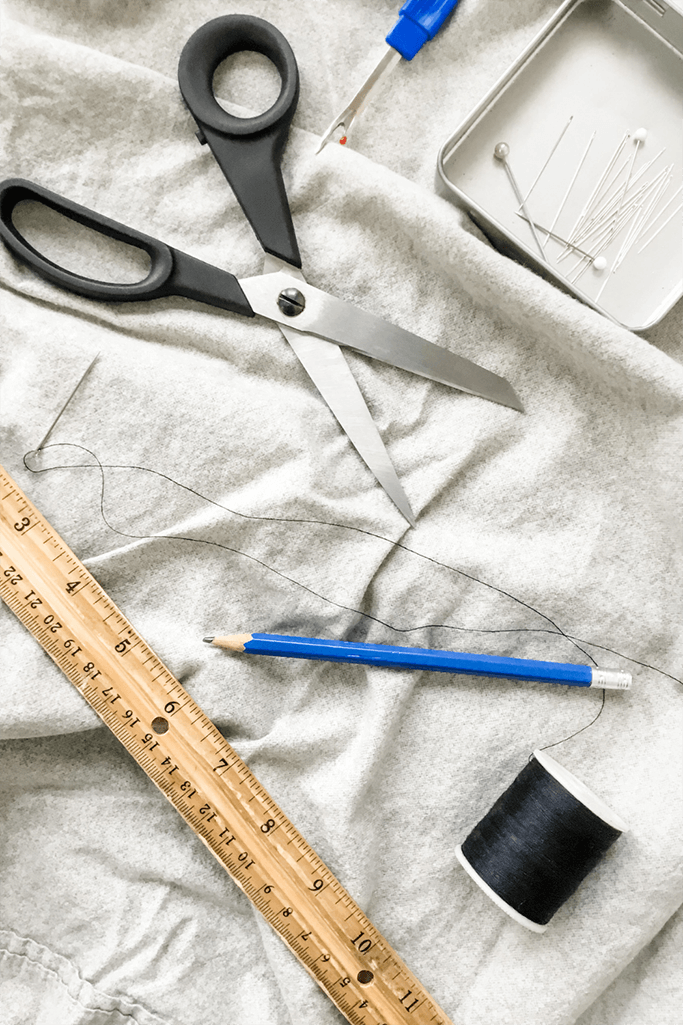 Gather the Right Supplies
When you're just starting out with clothing creation, it's important to gather all the tools you need. A sewing machine, a great pair of fabric scissors, and a needle assortment all last a long time and are an investment worth making.
However, one the most important – and most overlooked – supplies for making your own clothes are rulers. Quilting rulers are a great place to start as they are see-through and help you achieve accurate cuts.
Wooden rulers may be more eco-friendly, but aren't as friendly to beginners still learning the nature of the material they're working with. Plus, if you invest in some good quilting rulers you should have them for years and years.
Start with Simple, Beginner-Friendly Garments
Making your own clothes for the first time often reveals that following a pattern isn't as simple as it seems.
Start with garments that tend to have a looser fit, like pajama pants or skirts, which will be more forgiving of your beginner skills. The key is to build your confidence first!
After that, you can start picking up new techniques by exploring your sewing machine features, watching tutorials, or attending community workshops!
Decide How to Source Your Fabrics
In the world of self-sufficient clothing makers, there's some debate over what fabric sources are best. Ultimately, what you choose is up to your values, what you can access and your financial means.
The easiest way to source fabric is to buy it new from craft stores. However, these mass-produced bolts aren't necessarily a sustainable option. Another option to consider is sustainably made fabrics such as those made from recycled, compostable or organic materials. These options are expensive, but definitely more eco-conscious.
And thankfully in some cases, you can find entire bolts of fabric available secondhand on online marketplaces or at deadstock outlets. Another way to reuse fabric is to repurpose old clothing from thrift stores – or from your own closet!
Making an effort to start sewing your own clothes is a fantastic step towards lowering your reliance on mass manufacturing. Making one shirt instead of buying it from a shelf might seem like a small change, but these skills have significant implications for the impact we can have.
After all, teaching sustainable living to ourselves, our families, and our communities creates paths for lasting change!
PIN ME!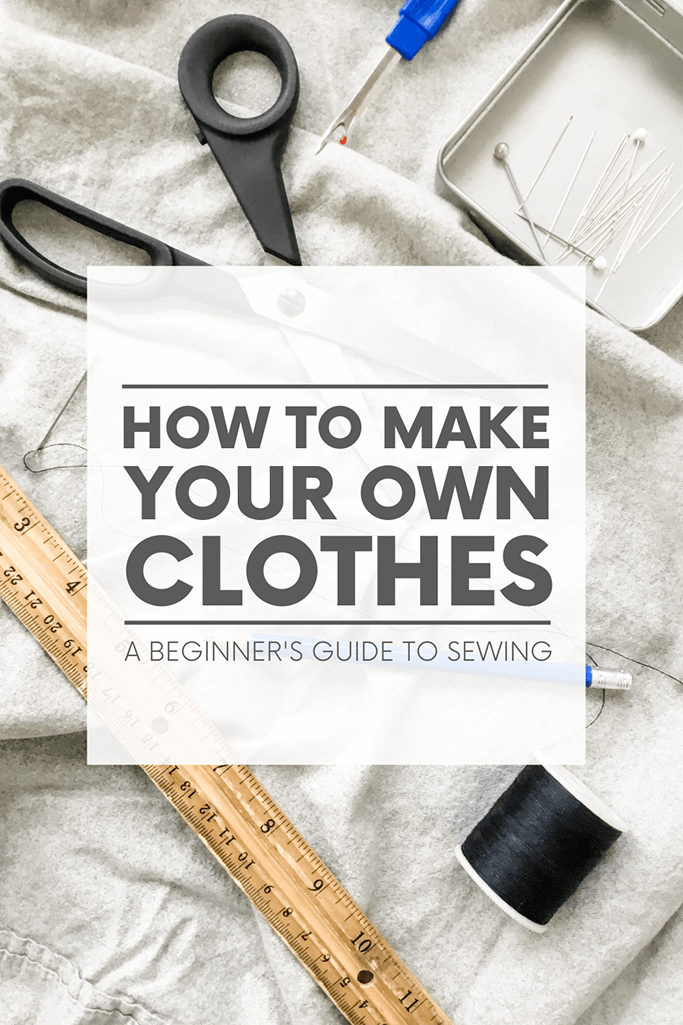 Posted on December 28, 2021
Shop sustainable brands for your eco-conscious clothing needs!
How to Make Your Own Clothes – A Beginner's Guide to Sewing