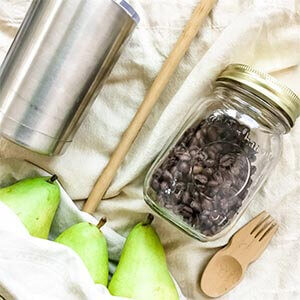 If you want to minimize your environmental footprint, there are a couple of small changes you can start with. Here are five simple tips on how to reduce waste both in and away from home.
Using a refillable water bottle, saying no to plastic bags – haven't we heard these tips enough already?
Well… no.
Because I can say that – even as a full-fledged treehugger – I still have to remind myself on a regular basis that little things do matter. (And ignore the naysayers who say they don't!)
Living a more sustainable lifestyle doesn't always mean making massive changes. There are still many simple things you can do within your daily routine that will lessen your footprint.
To get you started, here are some of my favourite tips on how to reduce waste at home.
Note that this post may contain affiliate links, meaning if you click on a link and make a purchase a small percentage of the sale goes to yours truly. Please know that I strive to only feature eco-conscious products and brands.
Switch to Reusables
One of the easiest and most impactful decisions you can make to reduce your waste output is to switch to reusable items. Think about how many water bottles, plastic bags, and one-time containers you use daily.
These single-use items add up, and many of them are non-recyclable, such as foam containers and certain plastics. Simply switching to a travel thermos for your daily coffee or bringing a canvas tote to the grocery store cuts out these unnecessary waste items from your daily routine.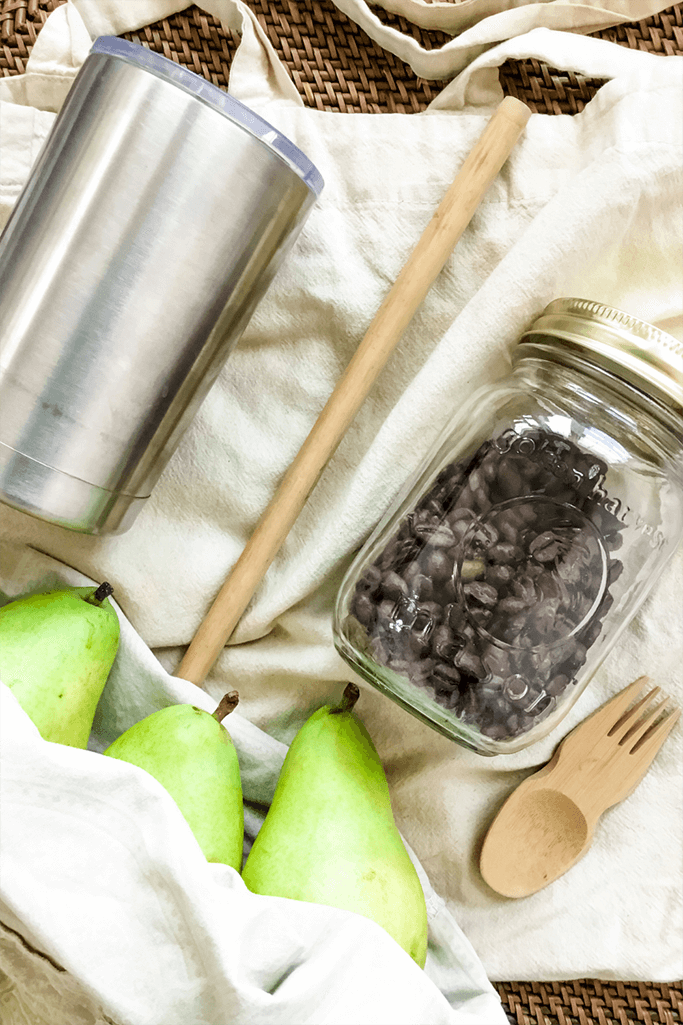 Recycle When You Can't Reuse
When you don't have a reusable option with you, make sure to always be conscious of what you are and aren't recycling. People still tend to throw away perfectly good recyclables in the trash simply due to convenience.
Create a recycling station at home. When out and about, always look for a recycling bins instead of throwing glass, plastic and other recyclables in the trash. You can also do your part to spread the word and help your town or city make recycling easier by starting a recycling program in your community.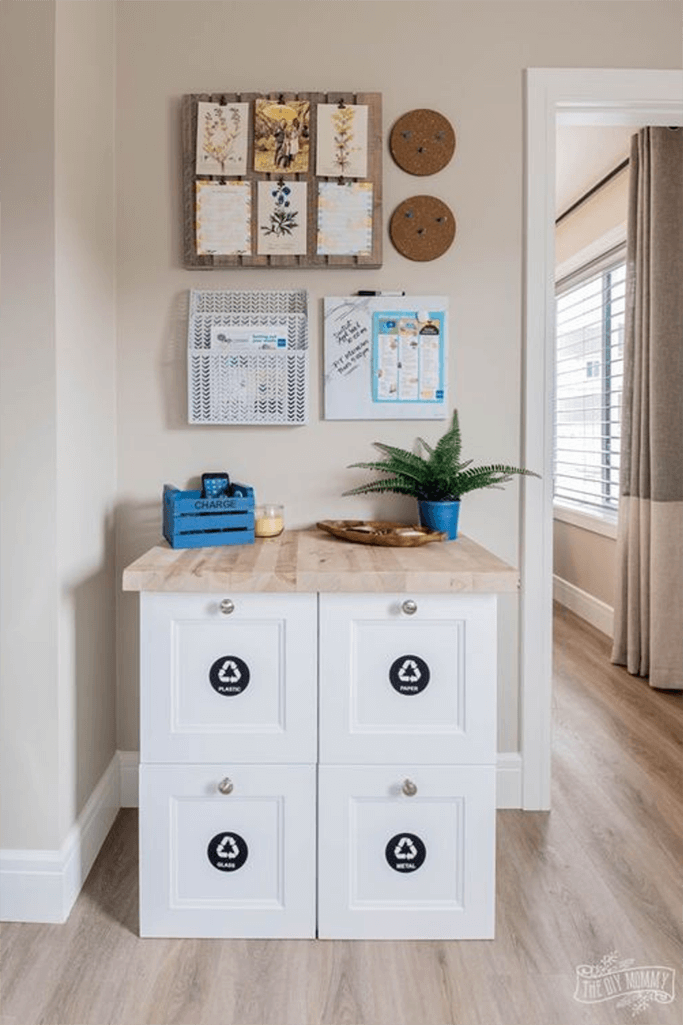 Need help choosing eco-conscious furniture and decor for your home? That's what I'm here for!
Compost Organic Materials
Composting is an effective way to keep organic products like food scraps, yard waste, soiled paper and napkins and other items out of the trash. You can even incorporate recyclables like newspaper into different layers of your compost pile.
Plus, composting is even better for those of us who love to garden (like me!), because you can use your composted materials as high-quality fertilizer once they've broken down.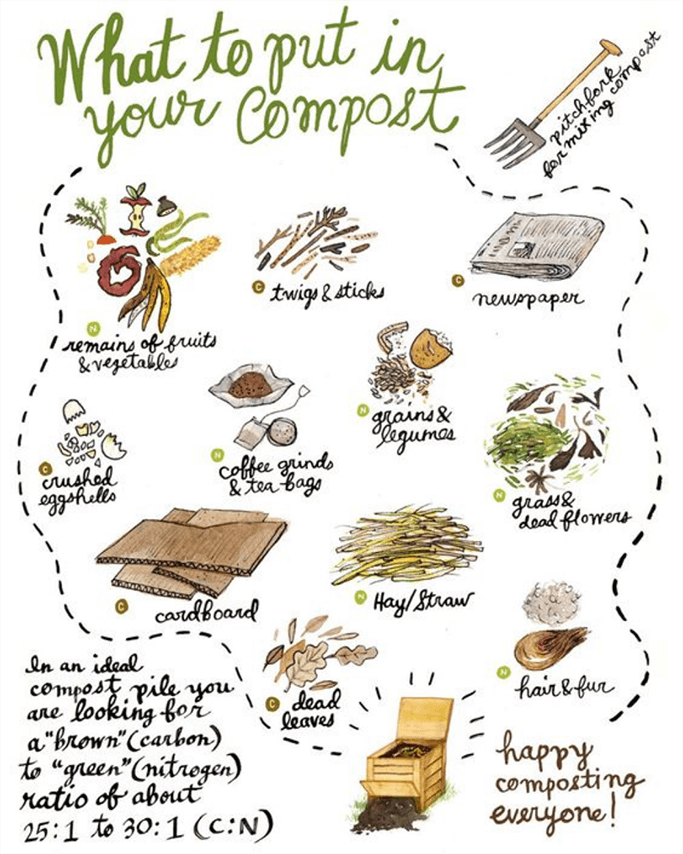 Stop Following Trends
This can actually be a lot harder than it sounds, because the trends that companies and organizations want us to follow are so ingrained in our society it can be difficult to even recognize them. My advice is to always ask yourself "why" before you buy something. As in, "why am I buying this" and "why do I think I need it?"
If you're buying something because you really do need it, then choose something you know you'll like for many years to come. It's also okay to sometimes buy things simply because you love them. But they should be things YOU love, not things social media is telling you to love.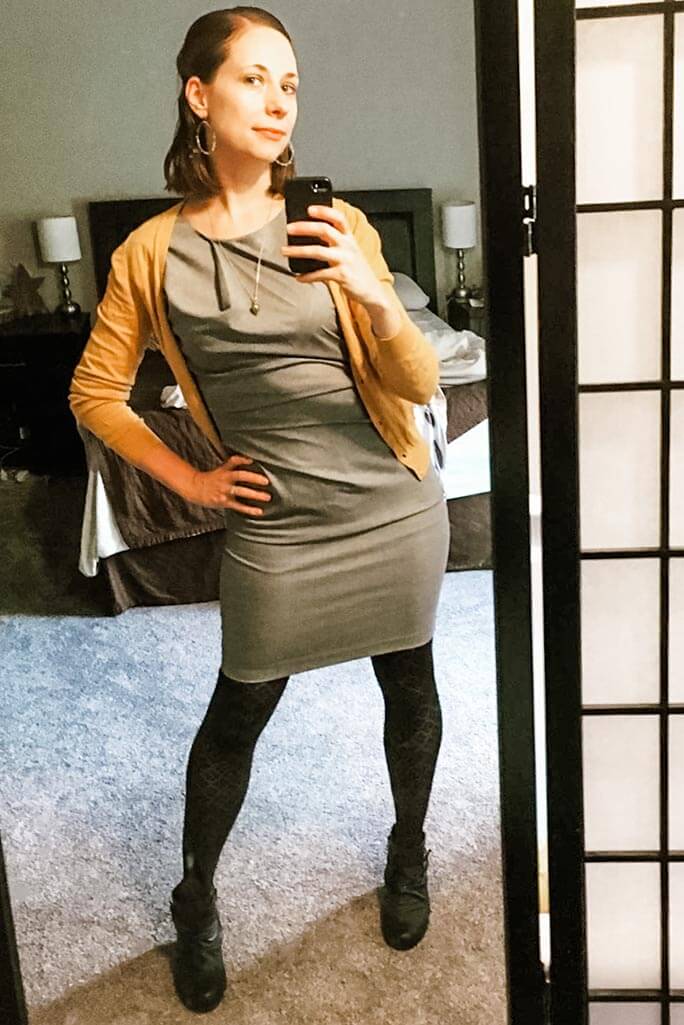 Donate and Buy Secondhand
Gently used items should go to a new home instead of a landfill through charitable donations. However, make sure you donate smart. Unfortunately, people sometimes treat donation centres as trash depots by giving unusable items. I've also heard of individuals using the ability to donate as an excuse to continually buy new things. Which isn't really the point.
And then when you're at the thrift store, you should look around of course! We buy pretty much all of our clothes, furniture, decor and electronics secondhand. Aside from the sustainability and affordability factors, I also find thrifted items just way more fun. When everything you buy has a story attached to it, it helps you to appreciate them more.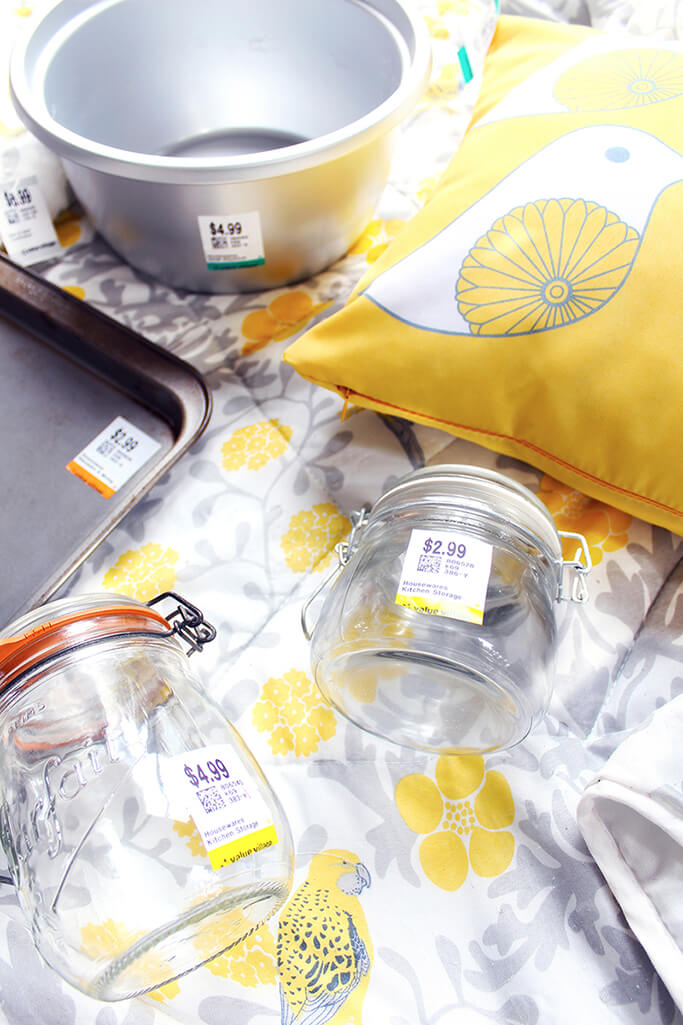 If you aren't sure how to reduce waste in your home, try incorporating these simple lifestyle tips into your daily routine. I promise these small changes are totally worth it.
Want to learn more? Figuring out how to reduce your carbon footprint is a great start!
PIN ME!
Posted on February 8, 2022
Shop sustainable brands for your eco-conscious kitchen needs!
5 Simple Tips on How to Reduce Waste at Home