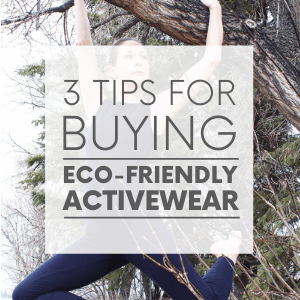 I'm very choosy about the companies and brands I support. Shouldn't we all be? Especially when it comes to the clothing industry, where the cacophony of choices range from awful to awesome.
Awful items are poorly made, usually under less than ethical circumstances and at the expense of the environment. Yet, we buy these items again and again, because they're inexpensive and readily available. So you can imagine my excitement when I came across an awesome eco-friendly activewear line.
---
A big thank you to SteelCore for sending me pieces from their organic line! As always, all opinions expressed in this post are my very own.
---
I originally included pieces from SteelCore Planet in my Eco-Friendly Dance Supplies post and from there, a collaboration blossomed! Not only do they have an entire range of items made from their own unique blend of GOTS certified organic cotton and spandex, but they take pride in manufacturing their fitness apparel locally in Bethlehem, Pennsylvania – a city famous for its history in steel production. (Hence the name SteelCore!)
Read on to learn more about eco-friendly activewear, including three tips for searching out sweat-worthy sustainable threads.
Look for Natural and Organic Materials
Polyester, nylon, spandex and – of course – cotton, there are so many options when it comes to workout wear fabrics. And while the fitness apparel industry is making strides in creating synthetic materials made from recycled plastic, natural fibres like bamboo and cotton often have less of an environmental impact – particularly when these fabrics are organic.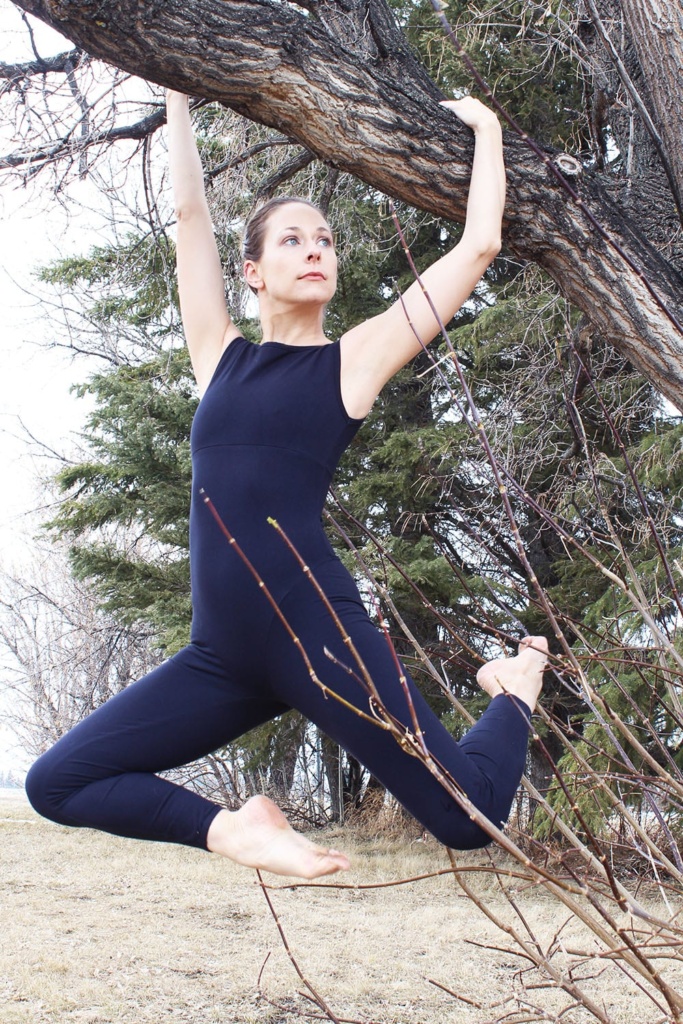 As I mentioned in my post on organic underwear, certified organic fabrics must be grown without the use of toxic chemicals. And, when you think about it, shouldn't something that touches your skin while you're exercising and sweating be free of toxins? Yup. I'd say so. Plus, studies have shown replacing traditional cotton production with organic could lead to a reduction in energy consumption, global warming and soil erosion.
Buy High-Quality, Versatile Pieces
Sure, that super affordable workout line at your grocery megastore seems like a great deal. Until it stretches out of shape, fades and gets those annoying little white balls on it. Turns out, there's a reason it was so cheap. Because it's cheap! Don't get me wrong, I love a good deal and I don't love spending a ton of money on clothing. (I'd rather save my hard-earned cash for a delicious vegan dinner on the town.) But I also really, really, don't love poorly made "fast fashion."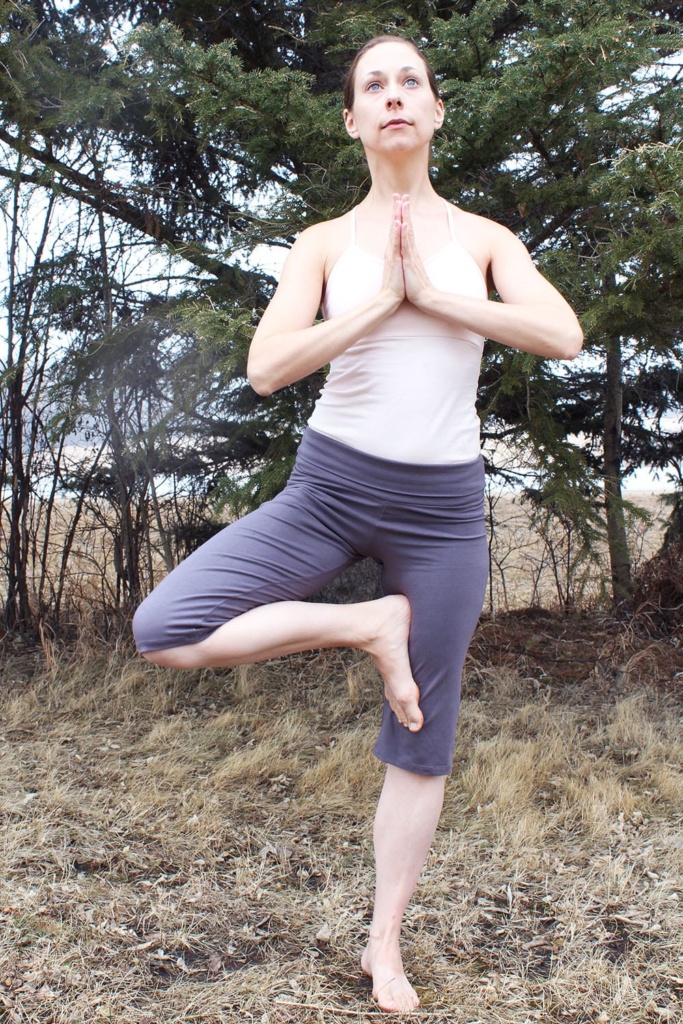 The fashion industry is built on our constant desire for something new. According to this article from The Independent, companies cut corners in order to rush out the latest trends – contributing to "water pollution, the use of toxic chemicals and increasing levels of textile waste." Not only are these mass-produced items taking a toll on the environment during production, but their short life span means the cycle is soon repeated and the not-so-gently used garments eventually end up in landfills.
Support Brands That Truly Care About the Environment
Lastly, who you buy your workout wear from is an integral part of sustainable living. Every time you buy something – whether that's a piece of clothing or anything else – you aren't just purchasing a product. You're using your money to vote for the brands and companies you want to thrive. With so many corporations controlling so much of the marketplace, it's extremely important to support small, independent businesses that truly have the best of intentions when it comes to taking care of our planet.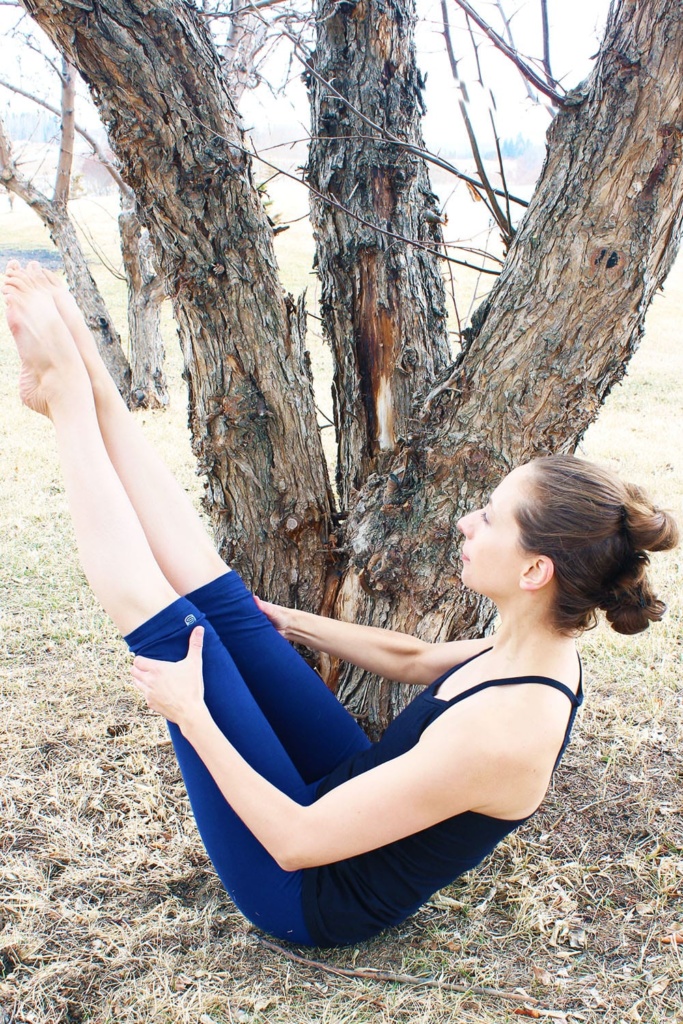 SteelCore is one such company. The owner and designer Marisa Cerveris is a former New York City Ballet dancer and a current ballet and pilates coach – so you know she knows activewear. As for the eco-friendly part? Marisa says, "When I stopped performing and became a mother, I began to have growing concerns about both what we were putting INTO and ONTO our bodies, as well as what we were leaving behind for future generations. It's important for me to show that it's possible for American brands to produce something beautiful, ethical, responsible and affordable. I believe that's our duty."

---
LET'S BE TREEHUGGERS TOGETHER!
Subscribe to have weekly treehugger tips + the latest Of Houses and Trees posts delivered directly to your inbox!

OH, AND LET'S BE FRIENDS TOO…
---
PIN ME!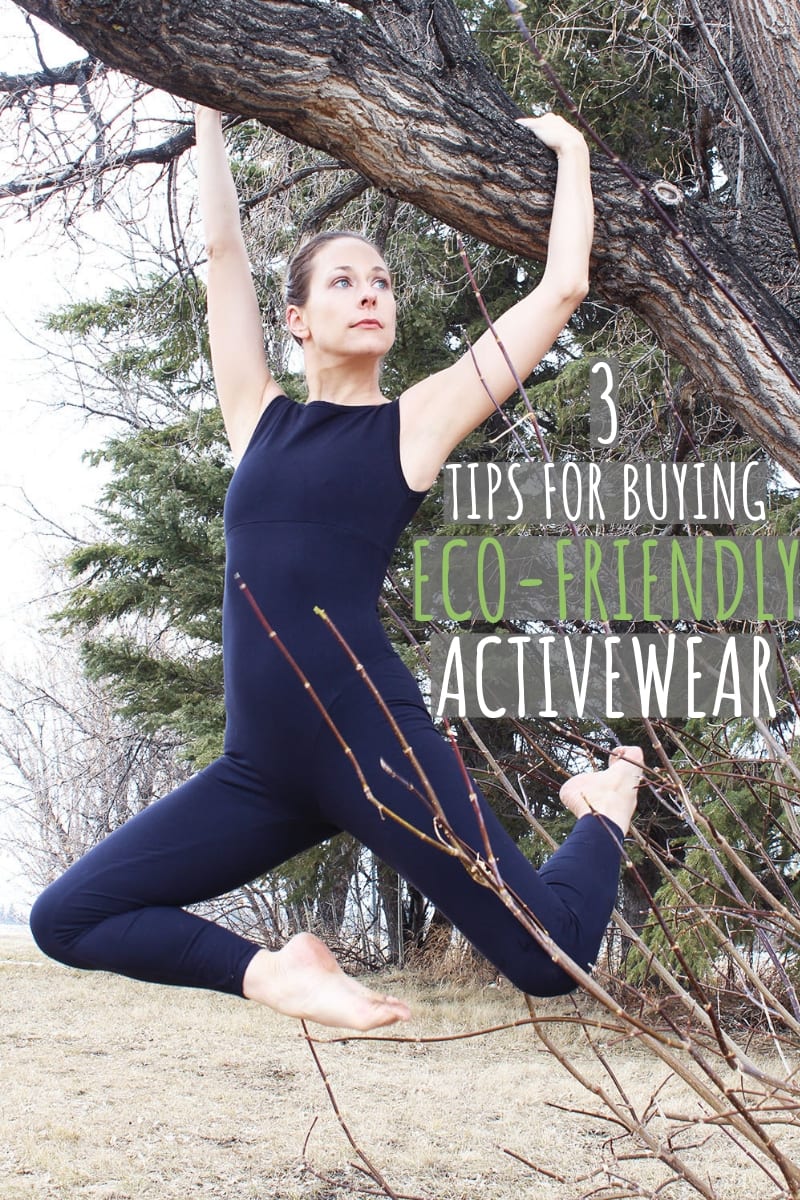 Posted on March 26, 2019 (Last Updated on July 12, 2019)
3 Tips For Buying Eco-Friendly Activewear