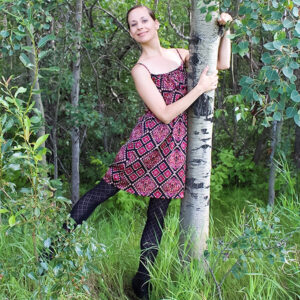 Hi! I'm Larissa and I'm a treehugger.
Welcome to Of Houses and Trees, where I aim to help you green your home – and your life.
I truly believe we need to put the environment at the top of our priority list and start greening everything we do.
Whether it's as small as incorporating eco-conscious decor into our homes and sustainable products into our everyday lives.
Or as big as building an environmentally friendly house from the ground up.
We need to think, every day, about how our actions impact this beautiful planet we call home.
Sustainable Design, Sustainable Living, Sustainable Everything
On Of Houses and Trees, you can find eco-conscious design and decor inspiration.
If you want more than just inspiration – I can help create a custom room design for your home. You can also purchase ready-made design packages and interior paint palettes from my Etsy shop.
Need tips on how to lead a more sustainable lifestyle?
Or maybe you're looking for eco-friendy products?
Are you a treehugging individual or business owner who wants to partner with me on a project?
And make sure to check out the sustainable home my family and I built amongst the trees!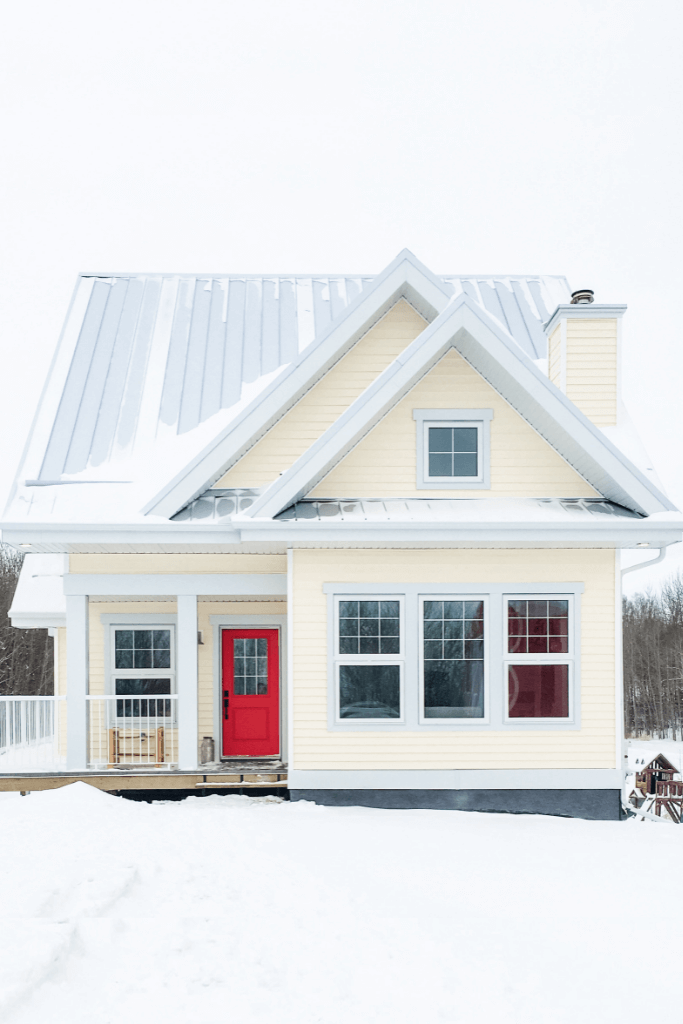 A Little More About Me
I thank my parents for my love of the natural world. My childhood was spent running through the field and forest in front of my house and camping in the mountains. I was taught to appreciate everything from birds, to wild animals, to – of course – trees!
Houses, particularly old ones, have always fascinated me. After I graduated from high school, I studied architecture and worked in a design firm for five years.
But learning is one of my favourite things to do. So I went back to school and I earned a combined honours degree in English and creative writing.
Aside from running Of Houses and Trees, I'm also a freelance writer, dance instructor and am currently working towards a teaching degree in classical ballet. (Yup. More school!)
I live with my husband, two daughters, dog and cat in what I fondly call Our House in the Trees in Parkland County, Alberta, Canada.
I'd like to acknowledge that I live and work in Treaty 6 Territory, which is home to many groups of Indigenous peoples including Blackfoot, Cree, Dene, Inuit, Nakota Sioux, Saulteaux and Métis. I acknowledge the treaty, the land and the territories of Indigenous peoples as a reminder of our responsibilities and obligations to the land and to the Indigenous peoples.