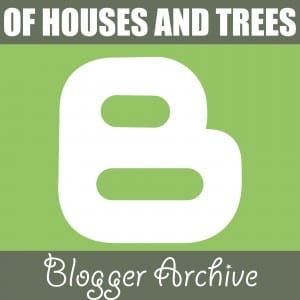 If you're looking for my older posts (or just trying to navigate away from this site and over to Pinterest… you know, where the real magic happens) they are currently still hanging out on my old Blogger site. After much trial and error, it turns out the best way to import my previous posts to my new site is to do so manually. As in reconstructing them one at a time. Good thing I wasn't a very prolific poster in those days as it is time consuming work! So the old posts will be gradually moseying their way over to their new home on the new and improved Of Houses and Trees site, but in the meantime try and drop by to say hello – even blog posts get lonely in their old age.
And while you're there don't forget to comment as your lovely and thoughtful words will be imported with each post…
Also, don't forget to subscribe to the new site to have posts delivered directly to your inbox!